Conti's is Set to be Your Next Breakfast Spot
Breakfast is often regarded as the most important meal of the day.
There's at least one very good reason for that.
It's the first after several hours of no food intake through the night.
Therefore, it provides the nourishment needed to recharge the body and prepare it for the demands of the new day.
Aside from that, breakfast likewise gives other essential nutrients that help maintain good health.
But not everyone is getting the right breakfast.
Some don't even get any breakfast at all.
The reasons may include lack of time to prepare, a limited menu at home, and a pantry that isn't well stocked for a variety of dishes.
Fortunately, there are excellent options to get the right breakfast and start the day optimally.
At popular homegrown food chain Conti's Bakeshop and Restaurant, there are several choices for dine-in, takeout, or delivery that are sure to delight different tastes.
Lovers of classic Pinoy dishes will get their rich and tasteful day starter with any of three favorites.
The Homemade Beef Tapa Strips crackles with its perfectly crispy strips.
Mom's Garlic Longganisa is an excellent pick-me-upper with its potent mix of sweet and spice.
Both are served with fried rice, eggs, and atchara or pickled ubod.
A new addition to the breakfast menu is Adobo Omelette Fried Rice.
Conti's' own version of Omurice, it's a delicious twist on a classic featuring fried rice mixed with adobo chunks enveloped in a silky scrambled egg mixture and topped with garlic aioli.
To complete the meal, it's served with fresh salad on the side.
An alternative is the Chorizo Omelette Fried Rice filled with chorizo sausage bits.
For more health-conscious diners who still want a lot of flavors, there's Salmon Belly in Olive Oil. This Norwegian-style dish boasts mouth-watering salmon belly strips in seasoned olive oil and is served with lemon rice, eggs, and pickled ubod.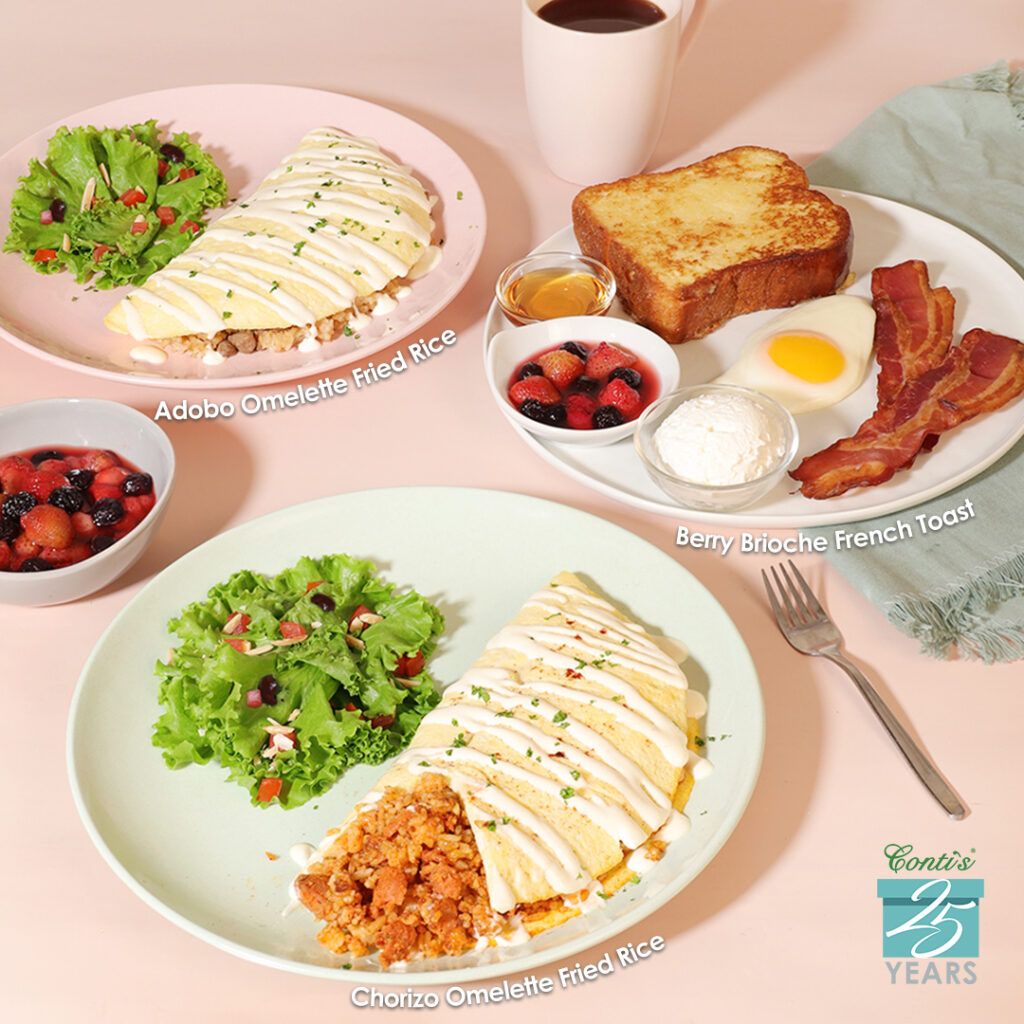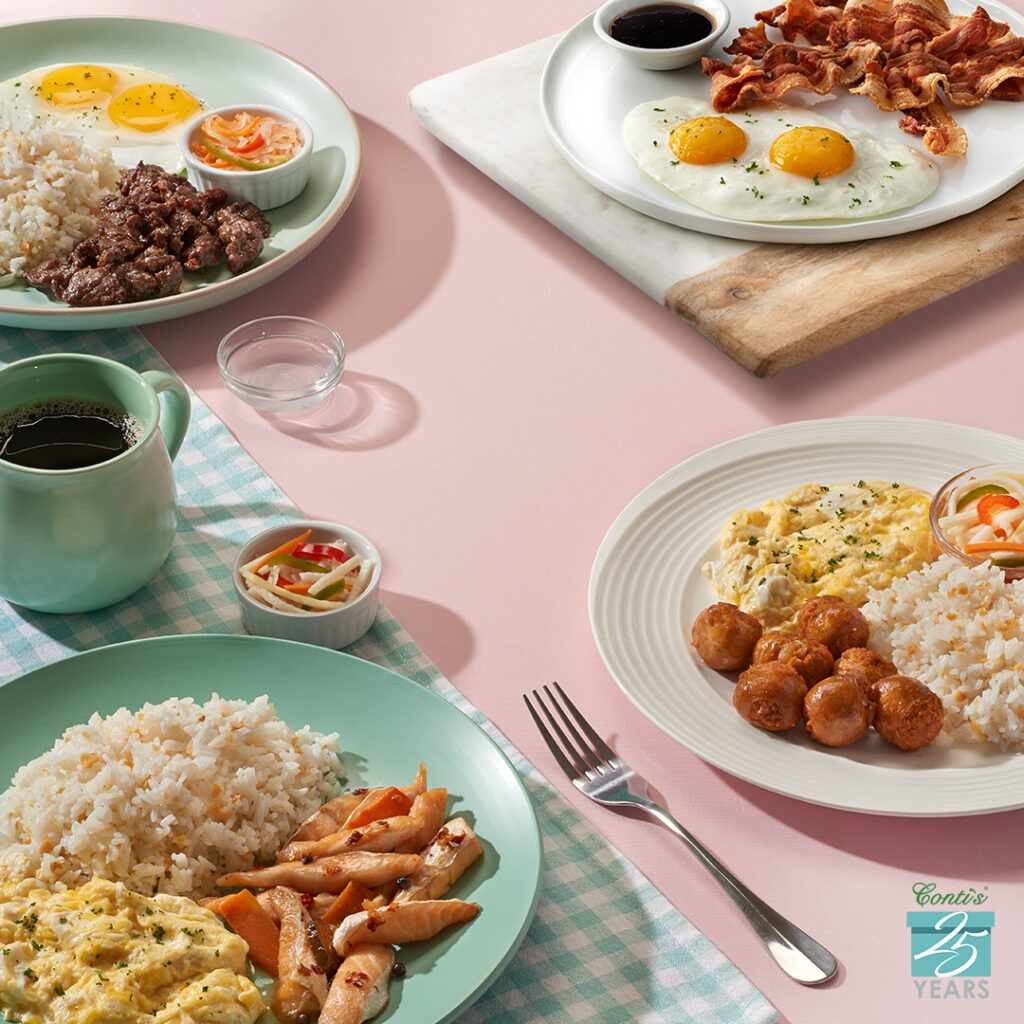 Another international-style breakfast option is Conti's Berry Brioche French Toast.
It features a hearty mix of brioche French toast slices, mixed berries compote, crispy bacon and egg, and is topped with a light drizzle of honey and a dollop of whipped cream.
A filling offering that's perfect for those who want a lot of textures and flavors without feeling super heavy in the tummy.
If you love a good breakfast or brunch, then you'll love this line of delectable and delightful treats from Conti's.
Truly delicious and satisfying.
You'll find that special something that not only starts your day right but takes your mornings to the next level.
To know more about Conti's Bakeshop & Restaurant visit http://www.contis.ph/ or check out the Facebook (@contisph), Instagram (@contis_ph), and tikok (@contisph) pages.
Other pages bearing the name and images are fake.
They do not in any way represent the brand.
Hits: 239