Solane offers safe and quality Solane Sakto LPG for budget-conscious consumers
Solane unveiled its Solane Sakto tank holding 1.4kg of LPG during the Saktong Salu-salo event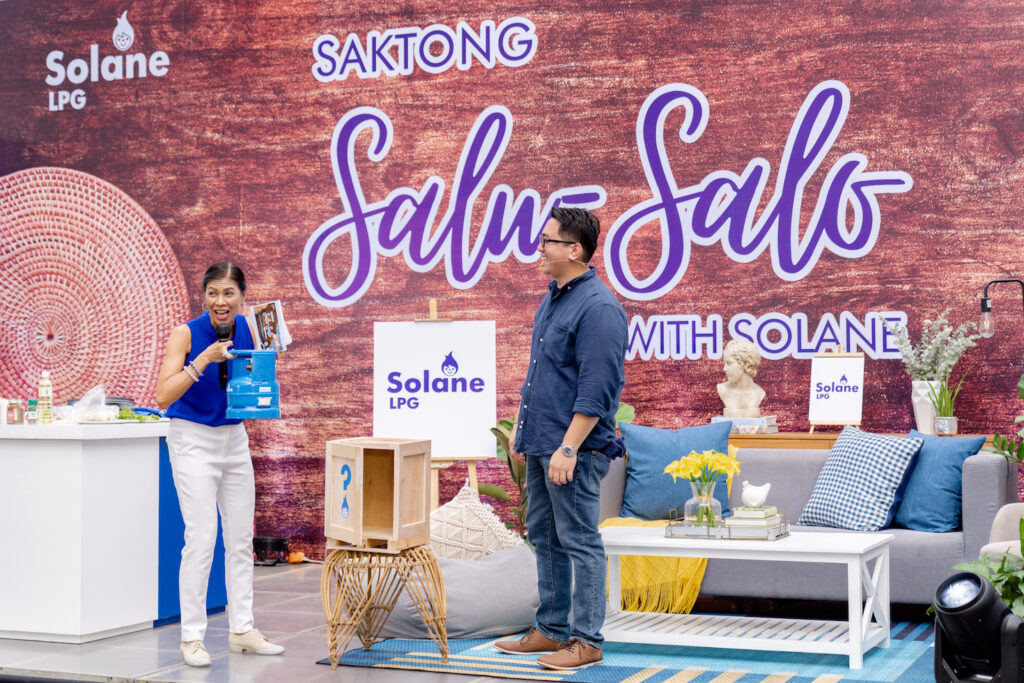 Solane has been a trusted companion of Filipino households when it comes to cooking for over 50 years, may it be simple #LutongSolane meals at home or grand and festive celebrations and get-togethers.
This Christmas, Solane wants to make sure that more Filipinos enjoy their meals and celebrations without breaking the bank, even if they want to enjoy festive meals outside the house.
Solane is unveiling Solane Sakto, its mini-LPG tank holding 1.4 kilograms of kitchen fuel, perfect for budget-conscious households, students, small families, and small businesses.
For the more adventurous types, Solane Sakto is also a great addition to cooking equipment to bring – no more canned food for camping.
It's the same safe, sustainable, and quality kitchen fuel Filipinos have known, but in a sakto size.
"We have long cultivated Filipinos' passion for cooking and celebration by providing safe and quality kitchen fuel over the decades through Solane LPG," said Jose Antonio Gonzalez, CEO of Isla LPG, the company behind Solane.
"Through the 'tingi' version of our trusted Solane LPG, we want more Filipinos to have access to affordable and quality kitchen fuel without compromising safety."
To show how Solane Sakto is the perfect companion for celebrating food outside the house, Solane hosted the 'Saktong Salu-salo with Solane' event.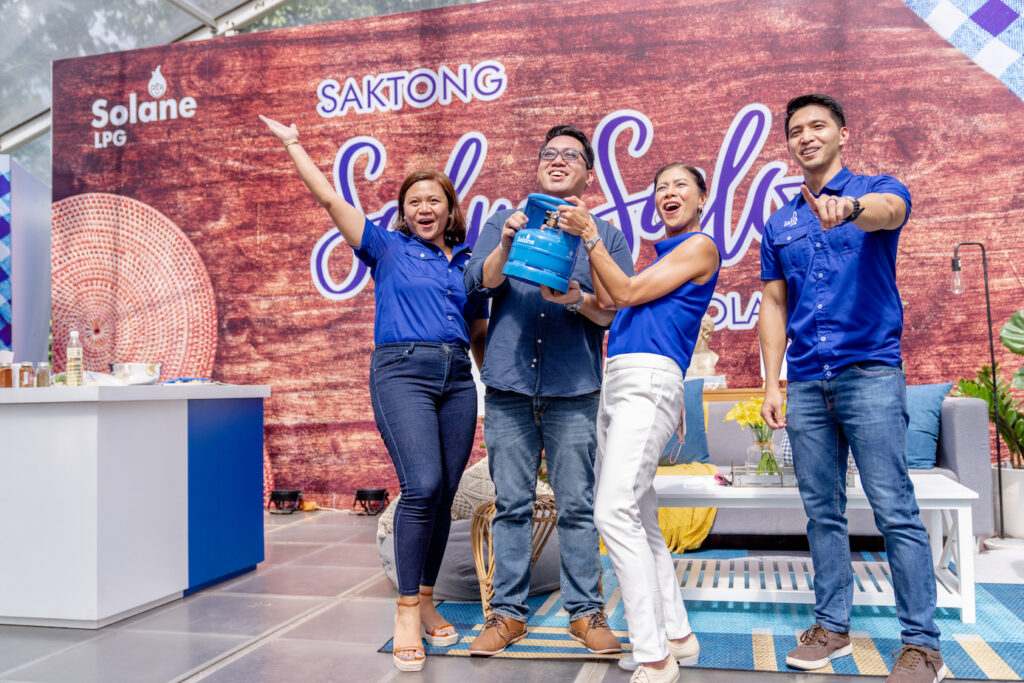 Guests were treated to mouthwatering dishes while enjoying an energetic chitchat with cooking enthusiast and proud long-time Solane user Suzi Entrata-Abrera.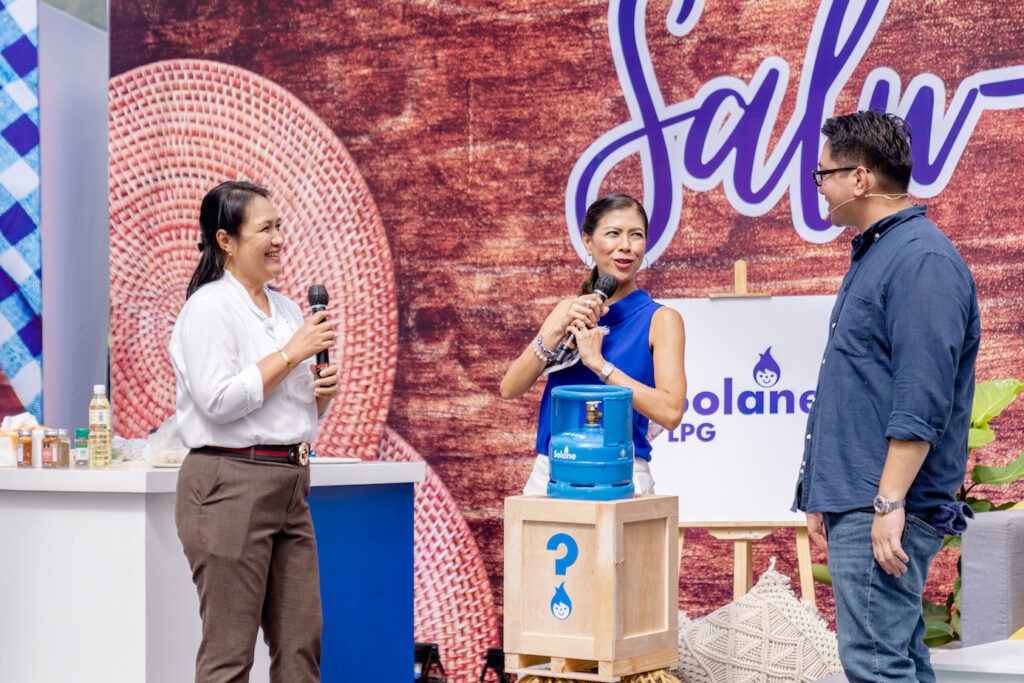 Chef Mark Joseph Bartolome, known as Chef Marky on Tiktok, demonstrated how to cook simple yet filling chicken fajitas, showing how the Solane Sakto is easy to install on existing LPG or canister-fed cooking stoves.
Guests also sampled best-selling dishes from some of the trendiest small businesses in the metro: Kahatea, Airballs 320, and Hungry Homies.
Swak Benefits in a Sakto Size
Solane Sakto's saktong laki and saktong gaan makes it perfect for limited spaces and kitchens, such as condominium units, student dormitories and compact apartments.
Designed with a collar handle for better grip, Solane Sakto is also portable enough to take anywhere, and can be used outdoors, perfect for out-of-town vacations, picnics, and camping.
Priced at PHP 150 per refill, Solane Sakto is affordable and is a safer alternative than charcoal fuel wood and other dangerous fuel sources such as LPG-refilled butane canisters.
It is the only small LPG SKU that is safe and compliant with the Department of Energy for indoor use.
One Solane Sakto tank can last up to a week of cooking for the typical family of five.
During unforeseen situations or emergencies, it can be used as a backup LPG tank, lasting up to 3-4 days for heavy cooking.
Like Solane 11 kilogram AS and POL tanks, authentic Solane Sakto cylinders also carry the important markings that certify their registration, the specific standards used, the date the cylinder was tested, as well as the tare weight in kilograms which is around 4.1 kg.
Genuine Solane Sakto LPG tanks also come with a white biodegradable seal.
To order Verified Solane LPG, customers may call the Solane Hatid Bahay Hotline +63 2 8887 5555 (Metro Manila) or place their orders through the Solane mobile app or through the Web Ordering Platform.
For inquiries, they may also text or call +63 918 8875555 or +63 917 8977555 or send a message to Solane's Facebook Messenger account.
Hits: 223