Richmonde's Black Box of Food Favorites is Here
Choice overload is real and can add to your stress especially in our current situation where there's so much to think about. With the slew of restaurants offering full menus on delivery apps, just choosing one can already be time-consuming and there's still the matter of whether your order will be accepted.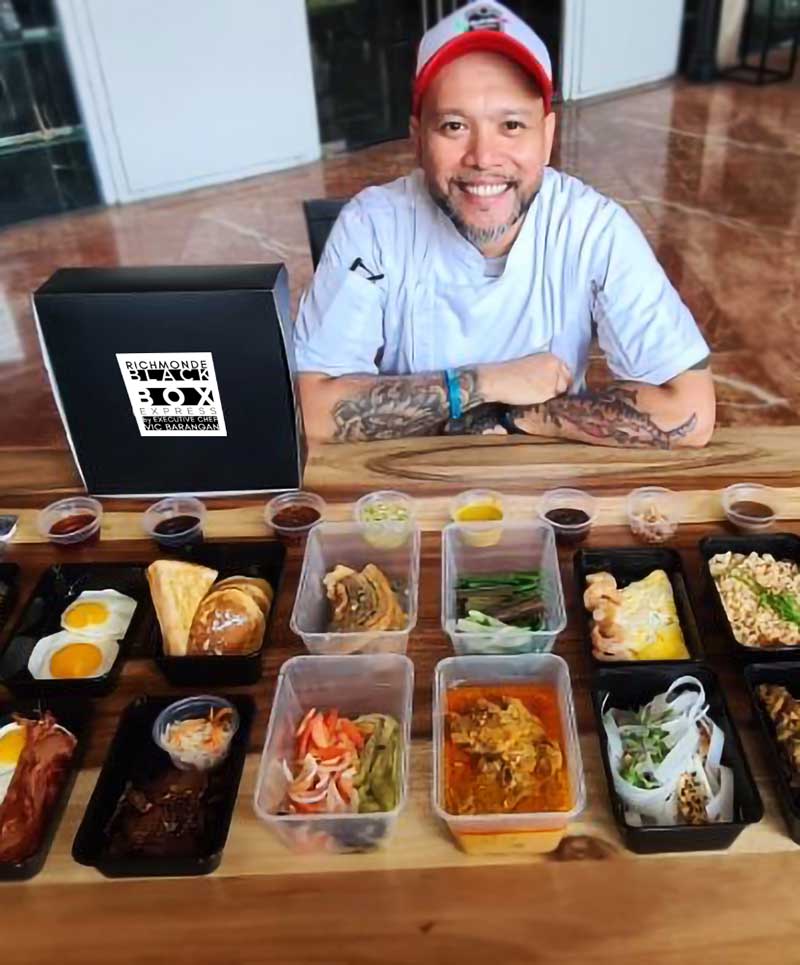 Richmonde Hotel Ortigas and Eastwood Richmonde Hotel are hoping to make your food ordering easier, with guaranteed fresh, delicious, and safely-prepared food to boot! As an initial offering, Executive Chef Vic Barangan curated the top bestselling comfort food of the hotels' all-day dining restaurants and paired them up to make exciting sets that are good for sharing and will definitely satisfy cravings.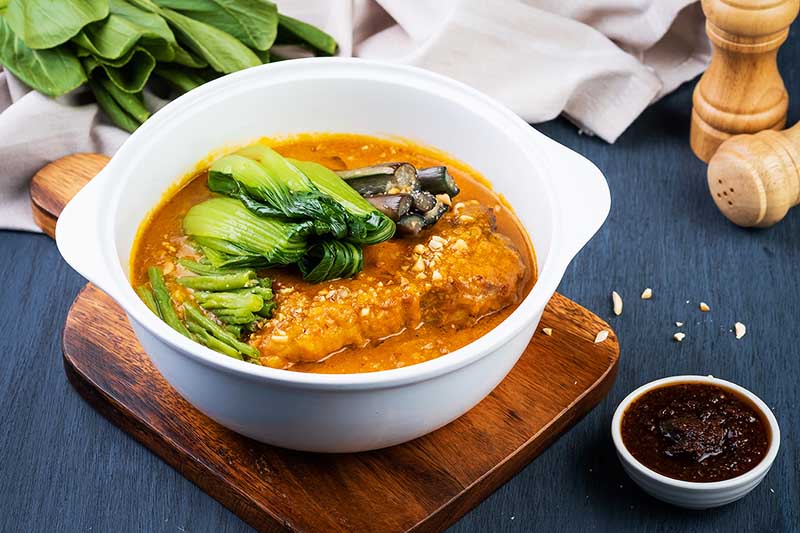 To make your selection simple and effortless, Richmonde offers four Black Box combos of gourmet meals that can serve up to 2 to 3 persons. Black Box 1 is a choice of two of these "Breakfast Favorites," namely garlic longganisa, pork tocino, beef tapa, or bangus a la pobre, served with fried egg and garlic rice, and priced at only PhP 650. The second Black Box set is a pair of much-loved "Filipino Flavors"—kare-kare (beef short ribs/ox tail & tripe, peanut stew, steamed garden vegetables), and lechon liempo (deep-fried pork belly, grilled eggplant, tomato salsa)—for just PhP 900. Those with a penchant for spices will enjoy Black Box 3 which is a "Taste of Asia" consisting of Nasi Goreng (Indonesian-style mixed satay of beef and chicken, with scented rice and kropek) and Pad Thai (rice noodles, shrimps, egg) for only PhP 750. For a hearty snack fix, there's Black Box 4, a "Sandwich Bundle" of Richmonde's signature burger with 100% Angus beef, pretzel bun, and gruyere cheese, and a filling club sandwich with bacon, lettuce, tomato, chicken, egg salad, ham & cheese, for only PhP 750. All prices are inclusive of VAT and other applicable taxes.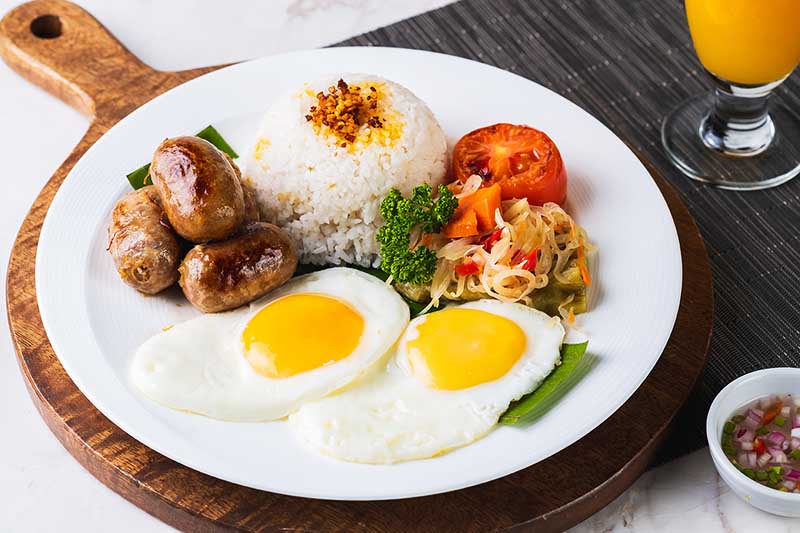 Since we are still in quarantine, it is still best to stay at home and let the hotel handle the delivery of your orders. Deliveries to Makati, Mandaluyong, Pasig, and Quezon City will have a flat rate of PhP 150. If you reside or work within Eastwood City, you're in luck because delivery is free! Pickup of orders is also conveniently available at the driveway of Richmonde Hotel Ortigas and Eastwood Richmonde Hotel so there's no need to park.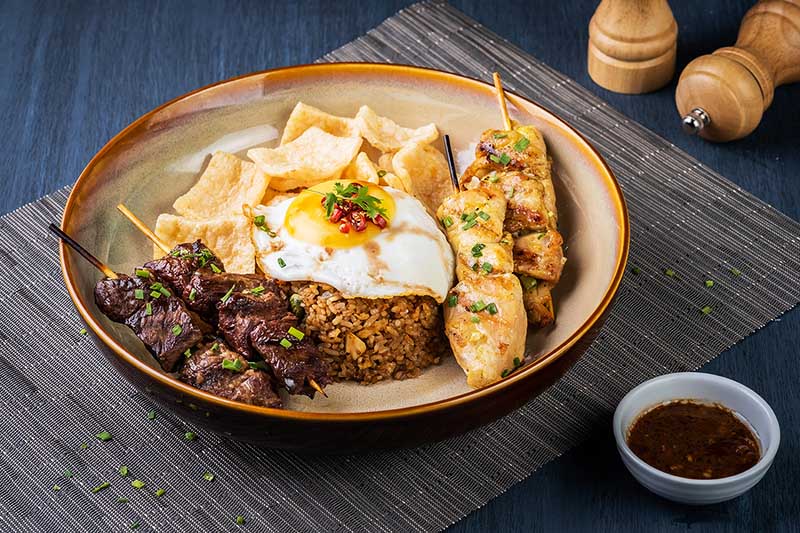 To preorder, call, text or Viber +63 917 821 0333 (Eastwood Richmonde Hotel) or +63 917 859 7954 (Richmonde Hotel Ortigas) with your name, address, Black Box choices and quantities, and preferred time and date of delivery or pickup. Orders may also be made through the hotels' official Facebook pages. One day lead time is required and payments may be settled via online bank transfers, cash, or credit card (for curbside pickups only). Soon, more payment options will be available.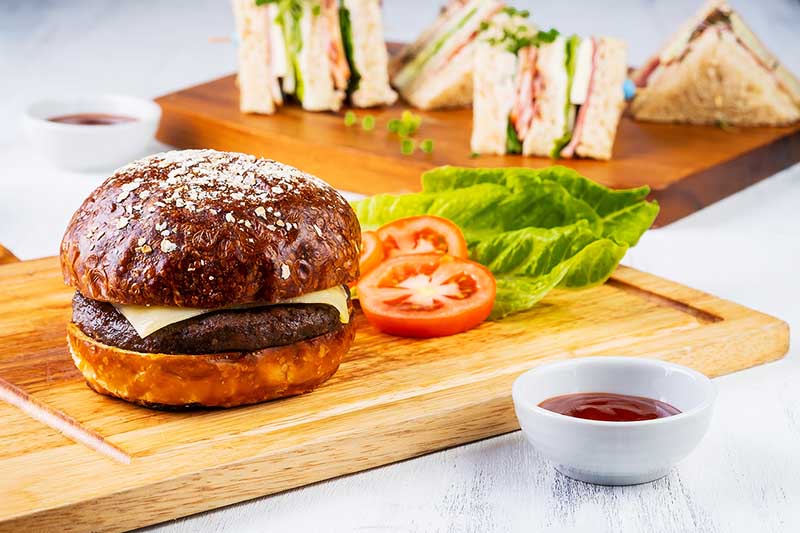 Richmonde Hotel Ortigas is located at 21 San Miguel Avenue, Ortigas Center, Pasig City. You may also place your order by calling (632) 8638 7777. For more information, log on to www.richmondehotelortigas.com.ph, or follow Richmonde Hotel Ortigas on Facebook @RichmondeHotelOrtigas and on Instagram @Richmonde_RHO.
Eastwood Richmonde Hotel is located at 17 Orchard Road, Eastwood City, Bagumbayan, Quezon City. You may also place your order by calling (632) 8570-7777. For more information, visit www.eastwoodrichmondehotel.com.ph or follow Eastwood Richmonde Hotel on Facebook @EastwoodRichmondeHotel and on Instagram @Richmonde_ERH.
Hits: 539