The Richmonde Hotel Group is Ready for Your Return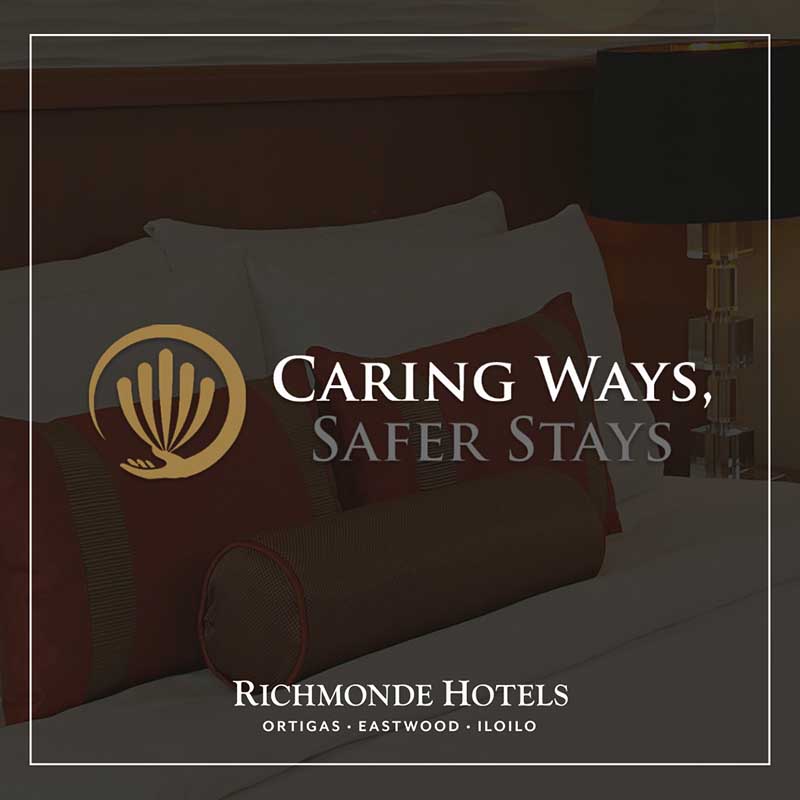 Since the beginning of the COVID-19 pandemic, the Richmonde Hotels have constantly been on high alert to make sure guests and staff are properly protected at all times whenever within the confines of the hotel. Throughout the quarantine, management has been carefully preparing for the time when guests will be allowed to travel and visit hotels for leisure. Now, as we slowly adapt to the new reality and await guests' return to Richmonde, the hotel properties, namely Richmonde Hotel Ortigas, Eastwood Richmonde Hotel, and Richmonde Hotel Iloilo, have implemented the Caring Ways, Safer Stays program, which is the brand's strict system of enhanced safety and sanitation protocols to ensure the comfort and wellbeing of guests. These include rapid testing of hotel staff, screening of guests, rigid house rules for both employees and guests, intensified housekeeping procedures, strict hygiene standards in food preparation, and amendment of accommodation policies, among others.
While Iloilo City is now ready to welcome back guests, Metro Manila currently remains in general quarantine, limiting guests to foreigners staying since the start of the lockdown last March 17, 2020 or transiting/visiting for a short period, long staying guests, employees of neighboring essential establishments, distressed OFWs, and stranded passengers. Since all three properties have passed the DOT inspection and secured the needed certification to accommodate the types of guests allowed, the hotels have put together discount offers to not only jump start the revival of the hospitality industry, but also extend help to Filipinos and foreigners alike, who are in need of a safe sanctuary away from their homes during these troubled times.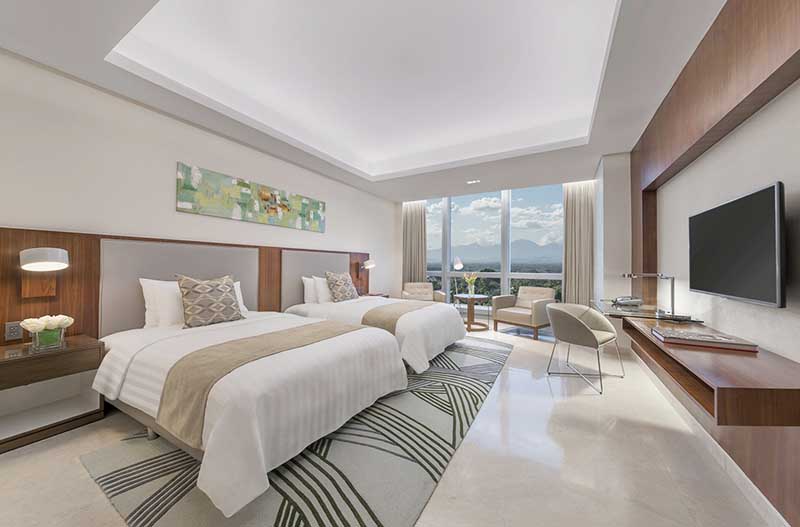 With the reopening of Richmonde Hotel Iloilo, some exciting hotel promotions have been launched to entice the local market in Western Visayas. There is the Twosome Treat promo which is a 2-night or 2-room stay with a room only option at PhP 6,500 nett (or just PhP 3,250/night or room) and an option with plated breakfast for two at PhP 7,000 nett (or PhP 3,750/night or room). The rates are for deluxe room accommodations and include 2 welcome drinks of juice, soda or local beer, and 20% discount on food and beverage orders at The Granary and from Room Service. It is available until September 30, 2020.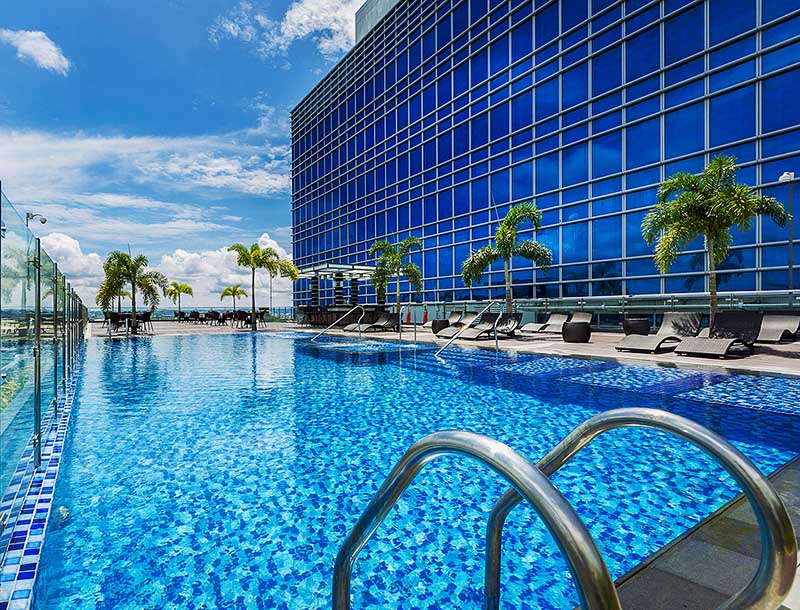 For a more leisurely stay, Richmonde Hotel Iloilo has the Staycation Therapy package, available from June 16 to September 30, 2020. It is priced at PhP 7,000 nett for a deluxe room with these special inclusions: breakfast, afternoon refreshments, and dinner for two persons, a relaxing in-room massage courtesy of duly accredited professionals from Skinetics Spa Services, plus 20% discount on their other services like facial treatments, threading, nail services, and hand & foot massage.
For those in need of lodging for a month or more, Richmonde, with the strategic locations of its properties, can provide not only convenient addresses, but also safe spaces plus special discounted rates, amenities, and inclusions. To make long stays more homey, rooms will be setup with additional niceties like dinnerware and a microwave oven. Guests can also avail of discounts on laundry services and food & beverage orders, even grocery shopping assistance service. Rates, validity and inclusions vary per property.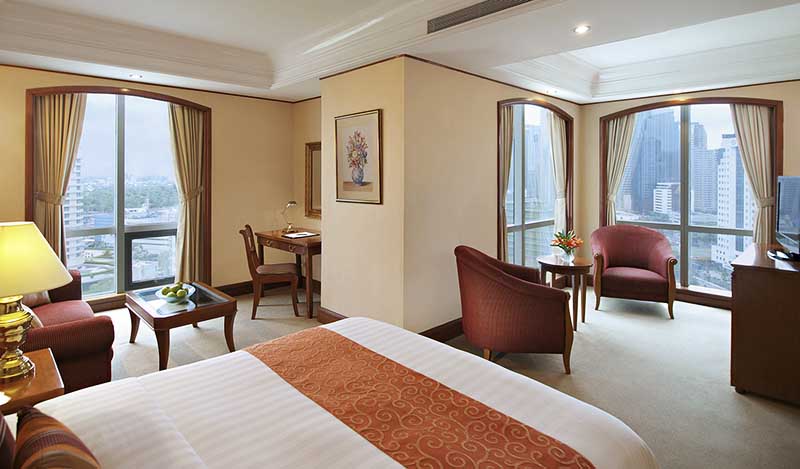 Need to quarantine for 14 days or just looking for a secure place to stay for 2 weeks or more? Book at Richmonde Hotel Ortigas and get an affordable room rate of PhP 3,000 nett for a room automatically upgraded to a Junior Suite (subject to availability) with breakfast for two. This is offer is valid until August 31, 2020.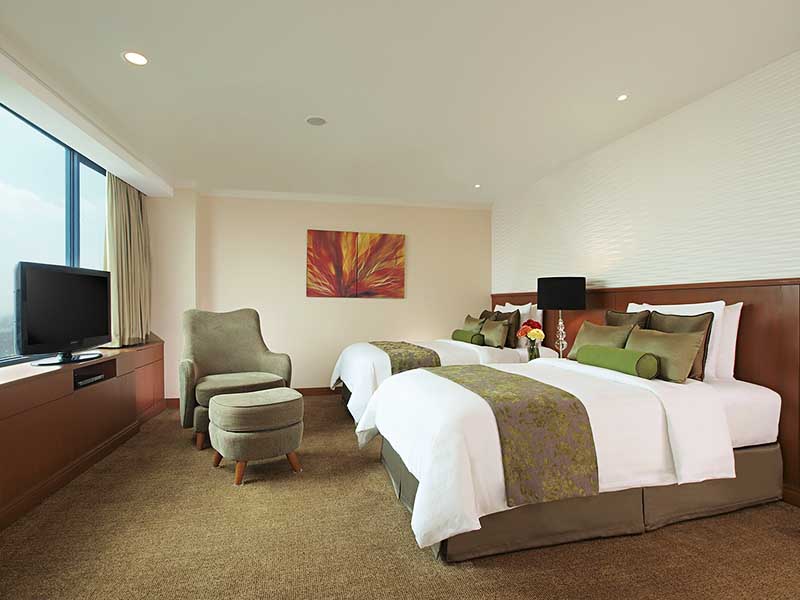 To literally welcome back guests, Richmonde Hotel Ortigas and Eastwood Richmonde Hotel, have recently launched their respective Welcome Back promos, initially targeting repatriated OFWs but eventually everyone who will be allowed to stay in hotels. Rates have been dropped by Richmonde Hotel Ortigas to PhP 2,500 nett for superior room and PhP 3,000 nett for Junior Suite accommodations. Eastwood Richmonde Hotel has likewise reduced rates to PhP 3,700 nett for superior rooms and PhP 4,200 nett for superior room stays with breakfast for two. The Welcome Back Rates are valid until June 30, 2020 for Richmonde Hotel Ortigas and until July 30, 2020 for Eastwood Richmonde Hotel.
When imposed quarantine measures relax and the health crisis improves, the Richmonde Hotel group will definitely be ready to expand its services and cater to the needs of its hotel guests, all while keeping their welfare in mind. But whatever the situation, Richmonde remains committed to finding ways to ensure guest experiences are always safe, comfortable, and enjoyable.
To know more about the room promotions of the Richmonde Hotels, please contact Room Reservations or the Sales Departments of each property.
Richmonde Hotel Ortigas is located at 21 San Miguel Avenue, Ortigas Center, Pasig City with trunk line +632 8638 7777. Call, text or Viber Room Reservations at +63 917 859 7914 or email at rhoreservations@richmondehotel.com.ph. Bookings may also be made online at www.richmondehotelortigas.com.ph.
Eastwood Richmonde Hotel is found at 17 Orchard Road, Eastwood City, Bagumbayan, Quezon City with trunk line +632 8570 7777. Call, text or Viber Room Reservations at +63 917 531 6867 or email at erhreservations@richmondehotel.com.ph. Log on to www.eastwoodrichmondehotel.com.ph to see rates and to book online.
Richmonde Hotel Iloilo is located at Megaworld Boulevard cor. Enterprise Road, Iloilo Business Park, Mandurriao, Iloilo City with trunk line +6333 328 7888. Call, text or Viber Room Reservations at +63 917 580 9642 or email at rhireservations@richmondehotel.com.ph. Check rates, room availability and book online at www.richmondehoteliloilo.com.ph.
For the latest updates on offers and announcements, please follow Richmonde's accounts on Facebook (@RichmondeHotelOrtigas, @EastwoodRichmondeHotel, @RichmondeHotelIloilo) and on Instagram (@Richmonde_rho, @Richmonde@erh, @Richmonde.rhi).