AB Heineken Philippines launches support for outlets, small businesses with Restart Program
Manila, Philippines – AB Heineken Philippines Inc., manufacturer of premium quality beers Heineken and Tiger, recently launched a Restart Package program to support on-premise small and medium businesses as they slowly re-open after the quarantine. The Restart Package is ABHP's local version of the Back to the Bar campaign that Heineken launched globally to support bars, restaurants, and pubs that have been heavily hit by restrictions brought about by the pandemic.
Upon lifting of several liquor bans in different Visayas and NCR cities, AB Heineken has proactively worked with hundreds of on premise outlets in creating promotions and programs that would provide them added value and help them to recover. This includes giving of fresh beer kegs to bars and restaurants for free to replace old stocks and other premium items to help boost sales.
To mitigate the impact of the quarantine, some outlets like Wingman had to reduce the number of staff and minimize their inventory while adding more promotions to help move products. "AB Heineken has been generous in providing support both with their products and marketing materials, as well as sponsorship of our promos. AB Heineken is a blessing in this challenging times," said Ver Olazo, Store Manager of Wingman. On the other hand, Chicken & Beer Manager Kristine Pagtalunan feels optimistic and thankful about re-opening. According to her, AB Heineken's support has kept them positive to stay open and made them feel that a partner is there for the branch.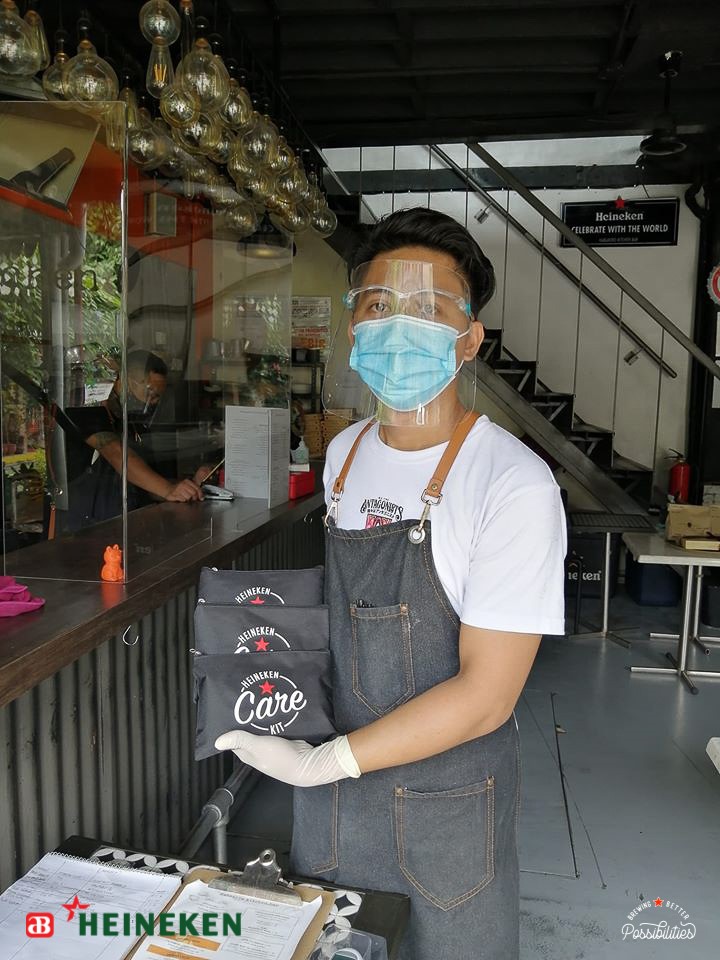 To help encourage safety and responsible consumption, ABHP donated protective shields for dine-in establishments, hygiene packs for staff, contactless menus, and other safety tools like physical distancing signage and stickers for ABHP customers. By respecting safety regulations in the "new normal", consumers will help bars to remain open and therefore will be able to continue to enjoy socializing with friends in the future. The engaging call to action of the campaign is "#SocializeResponsibly to keep bars open".
"Supporting the trade is something that we are committed to do to help small businesses and outlets remain open after all this is over. And as a company that promotes responsible enjoyment of our products, we want to ensure that consumers are safe when they experience on-premise dining. With our AB Heineken Cares initiatives, we continuously provide support to the local industry and promote #SocializeResponsibly for the safety of Filipino consumers," said Jiri Danek, Managing Director of AB Heineken Philippines.
Heineken® has a long history of being a responsible brand. In the past, the brand has used its world-famous creativity to develop campaigns such as "Enjoy Heineken Responsibly" and "When You Drive, Never Drink" that have made significant impact globally. To date, ABHP has supported hundreds of small businesses and outlets in Metro Manila, Cavite, Laguna, Bacolod, Iloilo and Cebu.
Hits: 505