Home Schooling = Home Cooking
Mondelez Philippines Supplies Weekly Vegetable Packs to 300 Students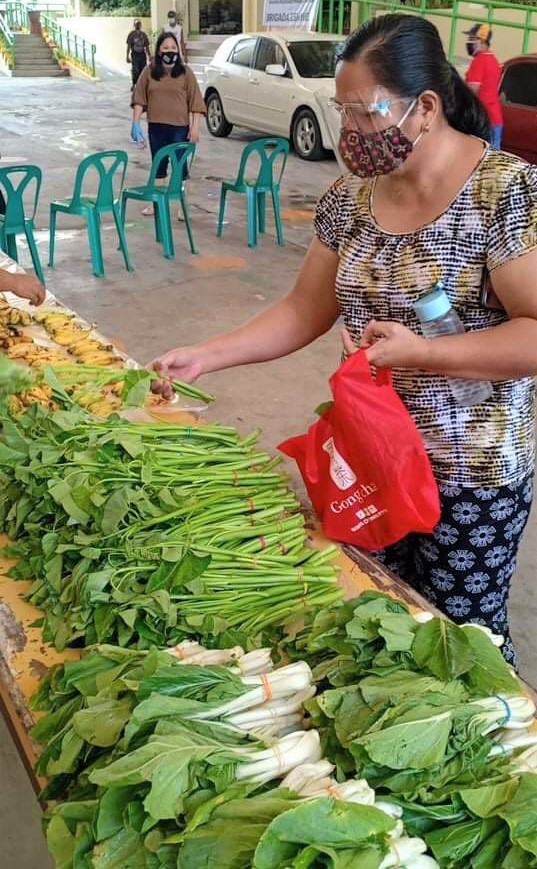 Manila, Philippines – October 8, 2020 – A lot has changed with the way schools are operating these days. Instead of face-to-face classes, students and parents are adapting to learning at home via online and module-based means. And instead of school-based feeding programs, the Joy Schools program of Mondelez Philippines is adapting as well. From daily lunch meals cooked inside school kitchens, the program now provides weekly vegetable and rice packs to 300 students in its adopted schools.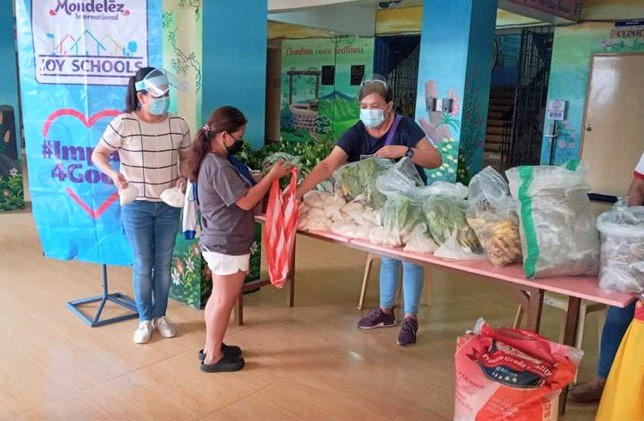 The Joy Schools Program is an adopt-a-school initiative aimed at empowering children to take positive steps towards overall well-being. The program was established in 2011 in the Philippines and has since expanded to Thailand, Malaysia, Indonesia, and Vietnam. Locally, the program has directly benefited 4,500 students through its daily lunch feeding program, which runs for 9 months every school year. 
Due to the lack of physical interaction caused by COVID-19, Mondelez Philippines has had to adapt its program to be able to provide for the nutritional needs of its adopted students. Starting this October, 300 students, enrolled at 4th Estate Elementary School, Don Galo Elementary School, and Balara Elementary School and their families, will receive weekly food packs of rice and vegetables. The food packs will differ every week, to ensure students receive all the nutrients they need to continue learning and growing. Here's a sample of what they will get every week, from this month until April 2021.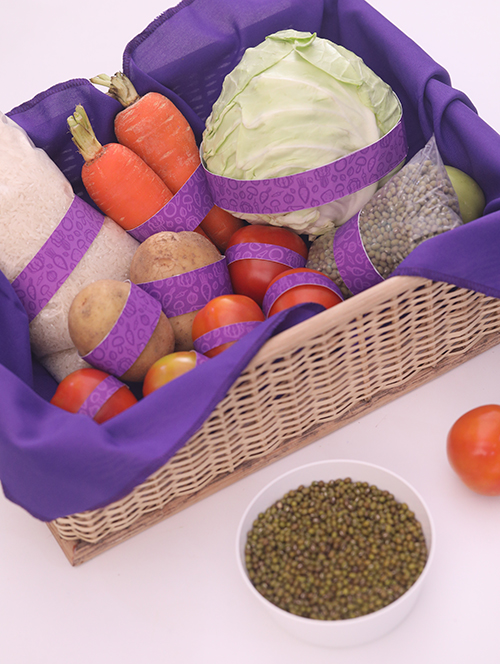 Week 1 Menu: Ginisang Monggo, Saute Petsay, Adobong Kangkong, Ginisang Dilis, Malunggay Soup (1 kg of Rice, 1 pack of Monggo, 1 tali Malunggay, 1 tali Petsay, 1 pack of Dilis, 1 pack Toyo, 1 tali Kangkong, and 5 pcs of Bananas)
            Every week these packs will be directly delivered to the schools for the students' families to pick up, and families will be requested to bring their own containers. More importantly, schools will be asked to adopt a claiming system following social distancing protocols. In addition to this, the content of the food packs will be supplied by local farmers. Aside from providing nutritious food to students and their families, Mondelez Philippines, together with its partner the Philippine Business for Social Progress, thought to use this opportunity to provide a livelihood to farmers who have also been struggling during these times.
            "Schooling has not stopped but has rather evolved. The nutritional needs of students have similarly not gone away, but must be supported especially during this pandemic," shares Toff Rada, Mondelez Philippines' CGA Country Manager. "As a snacks company, it is important for us to promote mindful snacking, by partnering with communities to provide for the nutritional needs of children. Through the 9 years of implementing our feeding program, we have seen that it not only improves nutrition and wellbeing. It also strengthens students to continue their learning and education. They can participate and benefit from their classes more if they are well-nourished. With these weekly vegetable and rice packs, we hope our students will be empowered and energized to continue learning and growing, even at home."
Mondelez Philippines' Joy Schools Program has continuously evolved and innovated. Apart from the food packs, they have also provided home learning kits and laptops to their adopted schools. These students still have a long way to go, and it's comforting to know that the Company will continue to shower them with support. Despite the uncertainties during this time, one thing remains sure. Mondelez Philippines will stay committed to sparking meaningful change in these students' lives
About Mondelēz International
Mondelēz International, Inc. (NASDAQ: MDLZ) empowers people to snack right in over 150 countries around the world. With 2019 net revenues of approximately $26 billion, MDLZ is leading the future of snacking with iconic global and local brands such as OREO, belVita, and LU biscuits; Cadbury Dairy Milk, Milka and Toblerone chocolate; Sour Patch Kids candy, and Trident gum. Mondelēz International is a proud member of the Standard and Poor's 500, Nasdaq 100, and Dow Jones Sustainability Index. Visit www.mondelezinternational.com or follow the company on Twitter at www.twitter.com/MDLZ.
About Mondelez Philippines
Mondelez Philippines Inc. has been providing consumers with delicious snack products for the past 57 years – since 1963. Its product portfolio includes Tang powdered beverages, Eden cheese, mayonnaise, and sandwich spread, Cheez Whiz spread, Oreo cookies, Tiger energy biscuits, belVita breakfast biscuits, as well as Toblerone and Cadbury Dairy Milk chocolates. The company employs about 450 people in the Philippines, with a manufacturing facility in Parañaque City. Visit https://ph.mondelezinternational.com/home.
Hits: 254