Number of Filipinos in 2021 estimated at 118.10 billion
Sizes of families trending lower at 4 members
Filipinos will continue to grow in numbers in 2021—although at a slower pace—as their number is projected to reach 110,881,756next year, according to the Commission on Population and Development (POPCOM).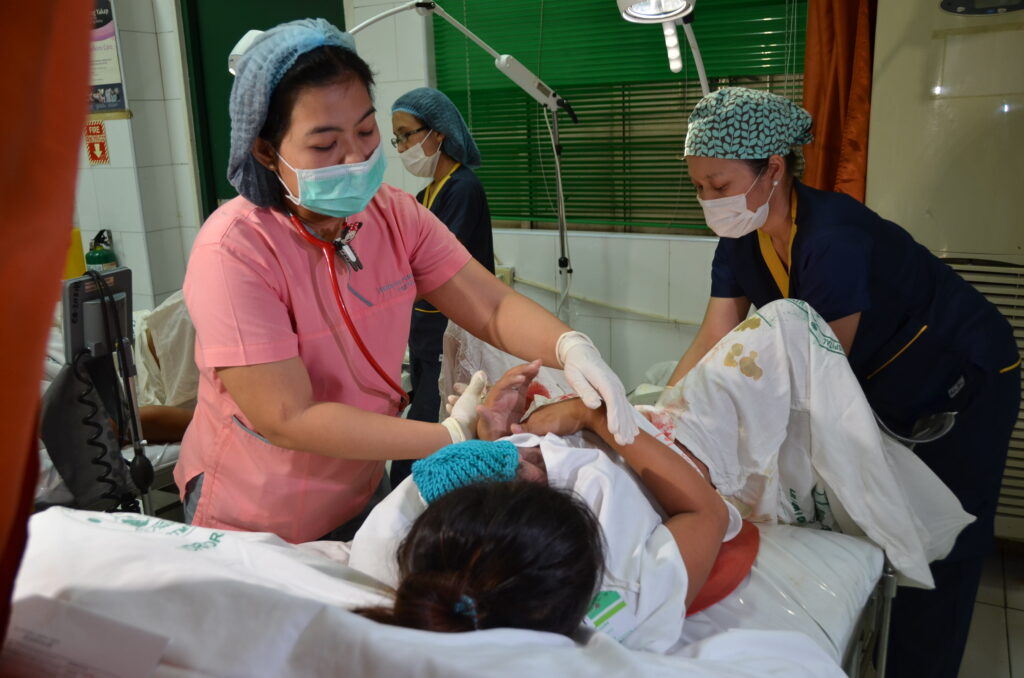 Despite the rise in absolute numbers, the population grew gradually to 1.31% by the start of 2021—an increase from the previous 109,480,590 at the onset of 2020. From a 1.68% population growth rate in 2016, it was at 1.45% between 2019 and 2020.
With effects of the COVID-19 pandemic such as service delivery disruptions on family planning factored-in, the figure is estimated to swell at 111.1 million, affecting mainly the under-1 age group due to increased unplanned pregnancies[2].
Among population groups, the most notable increase was observed within the working-age or Filipinos between 15 to 64 years old, which will increase by just over 1 million from 2020 and will reach 71,278,520 by next year, making up 64.15% of the entire Philippine population. Broken down by sex, there will be more males in this groupat 36,139,866than females at 35,138,630. This implies the need for the country to create at least a half a million new jobs next year, posing a huge challenge for the labor sector in the midst of the pandemic.
The changing age structure of the country's population due to the increase in the working-age population indicates a demographic precondition for greater productivity, given its potential to support the dependent population. However, Undersecretary Juan Antonio Perez III, MD, MPH explained: "The increasing working age population presents a prospect for economic gain because of potentially greater income and productivity it can generate. This is what we call an opportunity for demographic dividend."
However, Perez cautioned: "There is a need to ensure that members of the labor force are healthy, educated, skilled and gainfully employed. This is what we need to work on to attain the demographic dividend and reap its economic benefits in the next five years; otherwise, they can also potentially become dependents on the income of the family and on government services."
Meanwhile, individuals belonging to the "dependent" population, consisting of those within 0-14 years old, as well as those 60 years of age and older (29.83% and 9.07% of the population, respectively), will increase by 475,543, and total 43,136,259. It is significant to note that senior citizens in the country will exceed 10 million for the first time, with implications for increased cost for their health care and vulnerability to COVID-19. Perez, who is the undersecretary for population and development (POPDEV) noted, "We also need to focus on the needs of this vulnerable part of the population, as it is also an often-neglected sector."
Interestingly, women of reproductive age 15 to 49 years old are estimated to have the greatest potential growth in numbers—an increase of about 337,193. This, said Perez, will drive population momentum, as more women are expected to give birth. "With the increasing proportion of Filipino women of childbearing age, there is a need to intensify actions to ensure their access to family planning information and services to prevent unplanned pregnancies, especially within the context of the pandemic," emphasized the POPCOM chief.
Given this scenario, the University of the Philippines Population Institute and the United Nations Population Fund* revealed that the number of expected unintended pregnancies for this age group is at 2,560,000—a surge of 751,000 due to community quarantine-induced family planning service reductions.
"This aspect also needs attention, as Filipino women need to have healthy and safe pregnancies given the risks from COVID-19,"Perez added. "We also need to ensure that Filipinos' aspirations on having two children on average** are attained, amid service reductions in family planning due to the pandemic."
The number of adolescents belonging to the 10 to 19 age group will only see an increase of 38,224 in 2021. Despite these low figures, unintended pregnancies from this age group will reflect a 21.04% rise and are expected to reach 102,000, also as an after-effect by community quarantine-induced service reductions on family planning*.
Perez however tempered expectations that may lead to complacency among POPDEV stakeholders and policy makers: "Our country still has one of the highest population growth rates in ASEAN. There are still lingering issues we all have to address as we usher in a new decade: management of limited resources in the face of climate change, unrestrained internal migration leading to congestion in urban areas, as well as the disturbing rise of adolescent and teenage pregnancy nationwide, among many others."
"We still have a lot of work ahead of us with regard to population management and family planning," the undersecretary exhorted. "It would still take a comprehensive approach that links government efforts to nongovernment organizations and the private sector—one that allows population programs like family planning to reach every community in all 42,000 barangays nationwide. We also enjoin our countrymen to do their part, as their decisions on family planning will affect our communities."
POPCOM's estimates for 2021 are based on geometric-method projections using the last population census in 2015 by the Philippine Statistics Authority.
* United Nations Population Fund (UNFPA) and University of the Philippines Population Institute (UPPI), 2020. The Potential Impact of COVID-19 on the Sexual and Reproductive Health in the Philippines.
** Philippine Statistics Authority (PSA), 2017. National Demographic and Health Survey.
About POPCOM: The Commission on Population and Development (POPCOM) is the country's lead organization in population management for well-planned and empowered Filipino families and communities. POPCOM aims to empower Filipino individuals, families and communities by enabling them to achieve their fertility intentions, prevent adolescent pregnancies, and consciously consider population factors in sustainable development initiatives.
[1] Projections by POPCOM using geometric change, based on Updated midyear population projections of the Philippine Statistics Authority, October, 2019
[2] This is a lower estimate (one-third of the UPPI-UNFPA projection of 751,000) in terms of increase in unplanned pregnancies. This is due to increased efforts to limit impact on family planning services by LGUs, POPCOM and DOH.
Hits: 172