TikTok Partners with AHA! to Bring #AHAmazingLearning to More Filipinos
Knowledge and creativity come together through this enriching collaboration.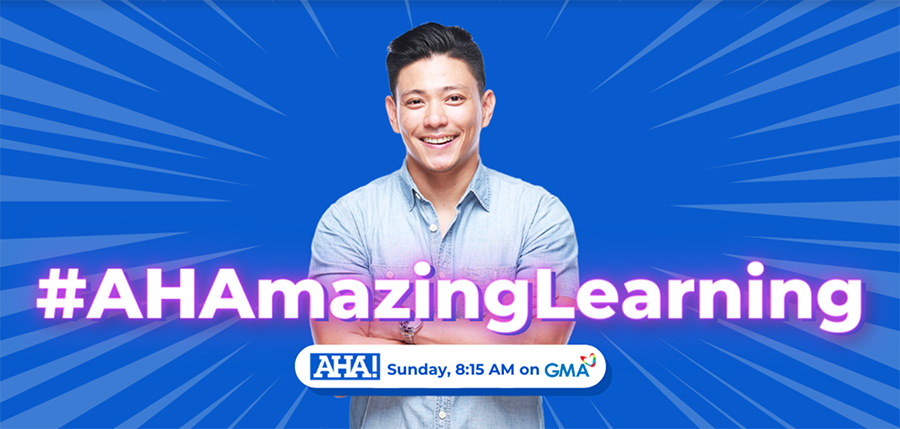 Manila, Philippines – May 13, 2021 – TikTok has become an enjoyable app for learning, filled with interesting and informative content. Everything from Science and Math, arts and crafts, and even cooking can be learned from creators on the platform. Apart from videos being short and easy to understand, teaching content shared on TikTok involves a lot of creative expression, too, making the process fun for both educators and viewers.
Broadening its reach as a learning platform, TikTok has recently partnered with the TV program, AHA!, a show produced by GMA News and Public Affairs. Hosted by Drew Arellano, the program showcases facts and trivia about a wide range of topics that might pique the interest of those who are up for an adventure. The show airs every Sunday at 8:15 am on GMA Network.
Through TikTok's partnership with AHA! more users will now be exposed to enriching and unique lessons that are useful in day-to-day life. It also gives more TikTok creators the opportunity to share what they know with others, and help spread knowledge and wisdom on the platform, and beyond.
#AHAmazingLearning
As part of the collaboration, TikTok and AHA! are launching the #AHAmazingLearning campaign, inviting creators to share AHAmazing facts, cool experiments, and fun art tutorials on the app. The best TikTok videos will be selected and featured in the next fresh episode of AHA!, and will include full-frame graphics inviting the audience to follow the TikTok accounts of the chosen creators.
Below are the complete mechanics for #AHAmazingLearning:
Open to all TikTok content creators in the Philippines
Posted videos should be between 30 to 45 seconds
Entries must include the hashtag #AHAmazingLearning
To qualify, TikTok videos must contain:
New information and facts
Cool experiments
Art tutorials
Campaign runs from May 12 to June 30, 2021
Share and discover #AHAmazingLearning content on TikTok today! Download the app on your iOS and Android devices to get started.
About TikTok
TikTok is the leading destination for short-form mobile video. Our mission is to inspire creativity and bring joy. TikTok has global offices including Los Angeles, Mountain View, New York, London, Paris, Berlin, Dubai, Mumbai, Singapore, Jakarta, Seoul, and Tokyo. www.tiktok.com.
Hits: 176