Creators Make Their #DreamCelebrityDate Come True, First on TikTok Then Maybe Someday For Real!
Through the hashtag, users on the app show love and admiration for their favorite celebs in a unique and creative way.
Manila, Philippines – May 28, 2021 – We all have our share of celebrity crushes. It's only natural for us to admire these famous personalities for their talents, their looks, the roles they portray, and even the causes that they advocate. It doesn't hurt to dream about finally meeting your celebrity crush, and even going on a date with them someday, in the hopes of getting to know them in the real world.
Users on TikTok have found a creative way to show love for their favorite stars and celebrity crushes, using the trending #DreamCelebrityDate hashtag, which now has over 16M views on the app. When taking part in this trend, users record a video of themselves with a photo of their celebrity crush, usually with local hip-hop group Ex-Battalion's "Makukuha Rin Kita" as soundtrack. The twist at the end of each post is an image of that user's close encounter with his or her celebrity crush.
Take a look at these #DreamCelebrityDate videos from different creators on the app.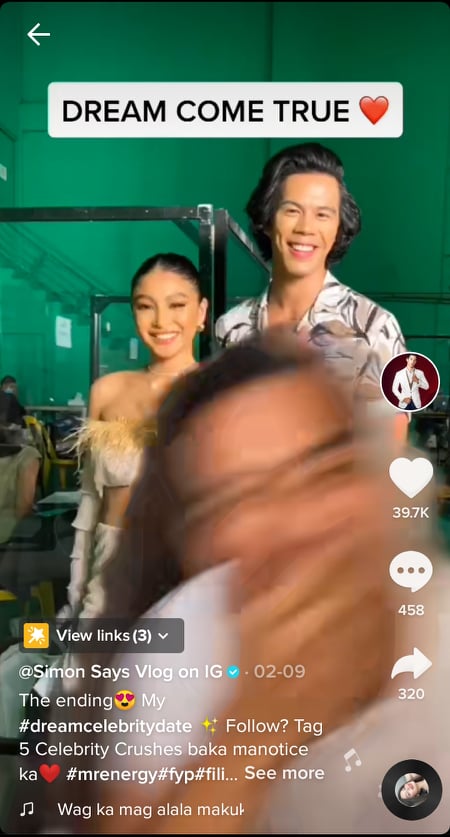 While his buddies said that meeting actress and singer Nadine Lustre was impossible, this guy found a way to make his dream come true by finally meeting his celebrity crush. They even high-five at the end!
She is one of millions of Filipinas whose #DreamCelebrityDate is Pambansang Bae Alden Richards. Check out how she uses TikTok's Green Screen Scan to transform herself into the leading lady of his "Hello, Love, Goodbye" movie poster.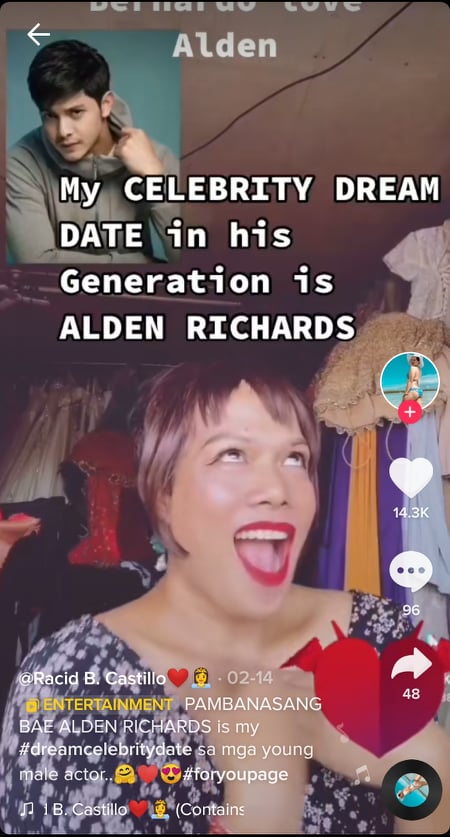 Take a look at this user who fangirls over the beautiful "Queen Cat", Miss Universe 2018 Catriona Gray.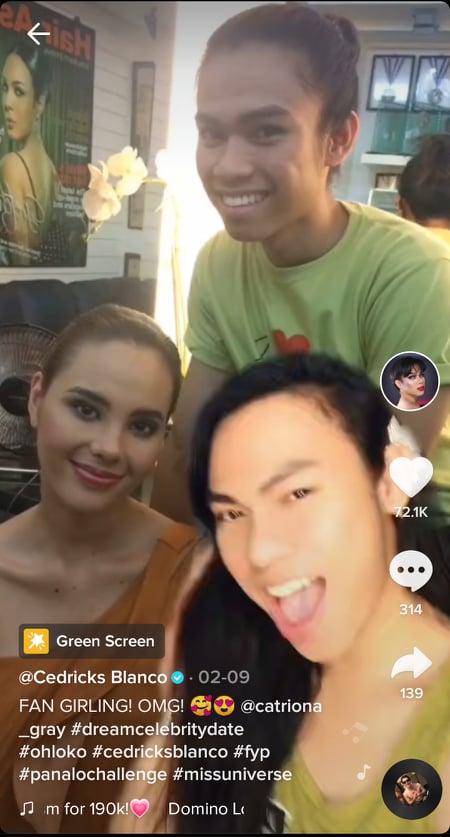 He daydreams about going on a #DreamCelebrityDate with actress Liza Soberano, and shares not just one, but two photos of them together at the end of this video!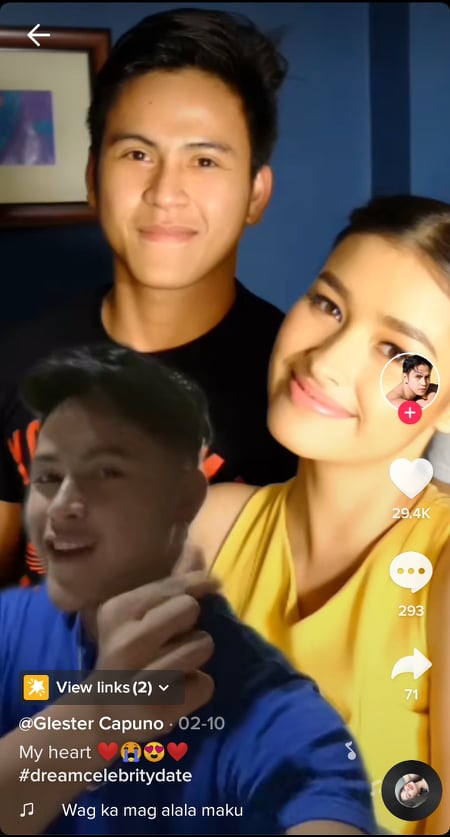 This creator will never get tired of seeing handsome actor Gerald Anderson.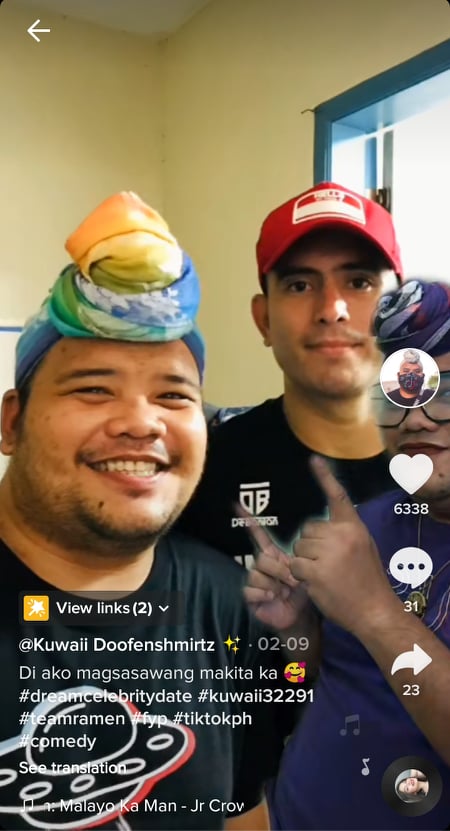 Who is your #DreamCelebrityDate? Tell the world by sharing a video on TikTok! Download the app on your iOS and Android devices today to get started.
Hits: 172