Max's Corner Bakery Introduces New Cake Made with Award-Winning Malagos Chocolate in Time for Father's Day
MANILA, Philippines, 11 June 2021 – Max's Corner Bakery, the bakeshop brand of the iconic Filipino restaurant chain Max's Restaurant is introducing the new Malagos Triple Treat Cake, made with the country's most-awarded chocolate. This is perfect for those who want to treat their dads on Father's Day this June 20.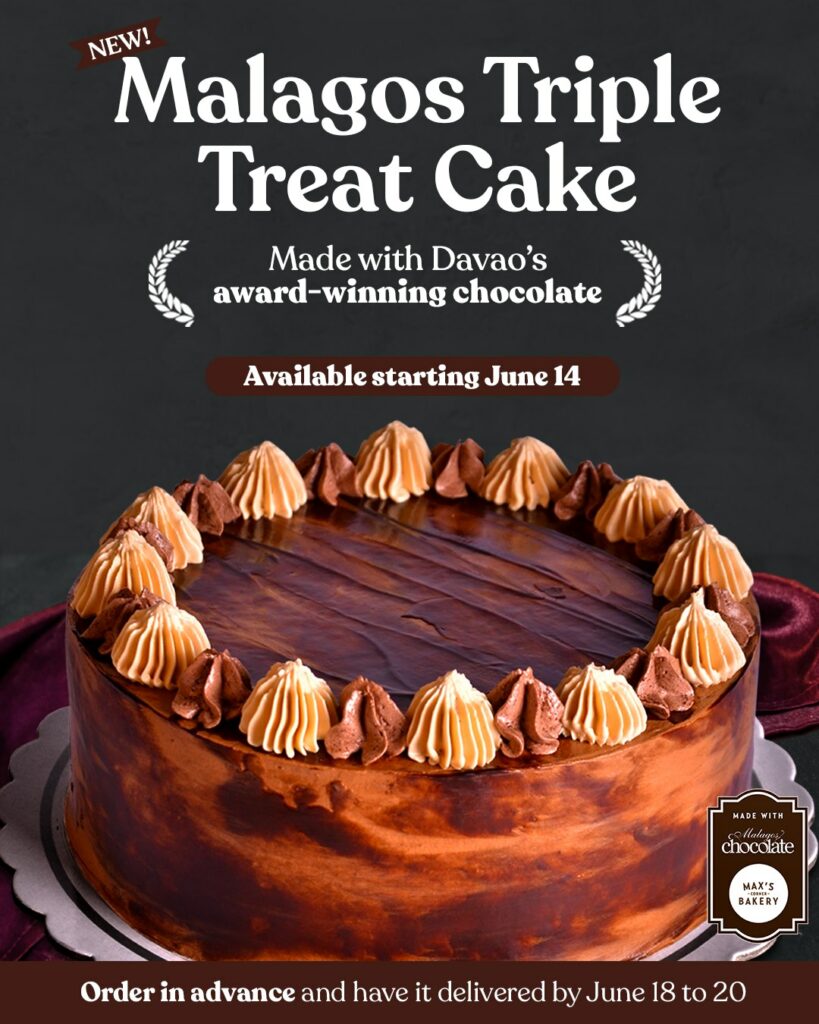 This premium cake is made with Malagos Chocolate, straight from Davao—the recently-hailed Chocolate Capital of the Philippines. It has layers of chocolate fudge cake, mocha, and vanilla chiffon filled in between with mocha buttercream and Malagos chocolate mousse. The cake likewise is coated with more Malagos chocolate mousse frosting and melted chocolate ganache, and decorated with piped mocha and cocoa butter cream on top. This gives customers a taste of chocolate royalty to indulge in.
The Malagos Triple Treat is already open for pre-order and will be available starting June 18 in Luzon stores, except for Palawan and Bicol, so families can now start planning early for Father's Day.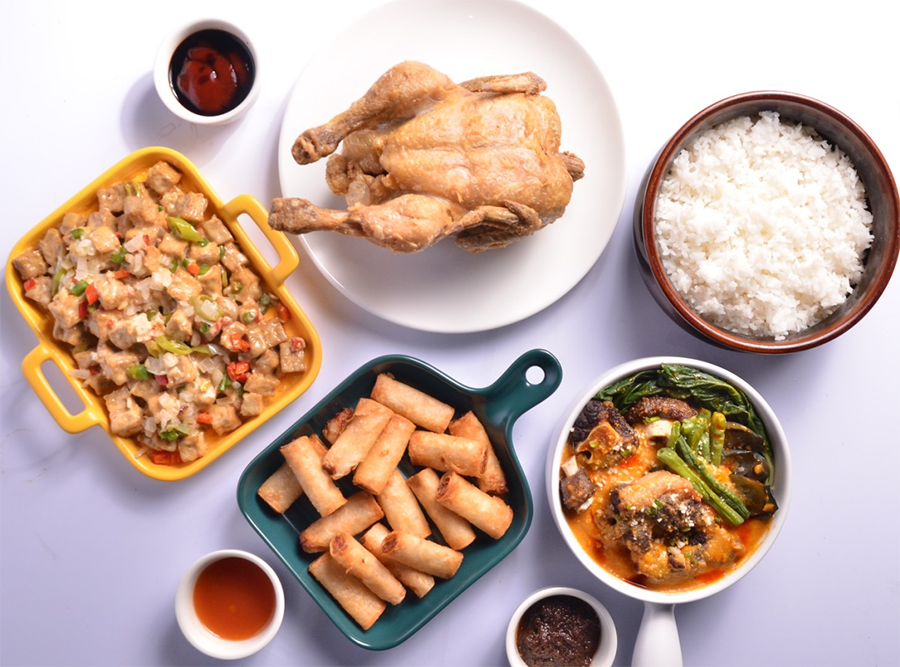 To complete the celebration, Max's is also offering a special Father's Day Bundle to celebrate dads everywhere. In it are a complete set of Regular Whole Fried Chicken, Regular Crispy Pata, Sizzling Tofu, Lumpiang Shanghai, Large Plain Rice, and four drinks for only Php 1,799. This hearty feast is an excellent way to show appreciation to fathers and father-figures.
Customers can also Max Up the bundle with a Malagos Dark Chocolate Cheesecake or Caramel Bar Cheesecake for an additional Php 400.
Anyone looking to avoid the peak lunchtime rush of Father's Day can even get a free Buko Pandan Tub for three by ordering for advance delivery on June 17, 18, 19, or late delivery on June 20, 7PM until closing. Last day of advance order is on June 16, Wednesday. Orders can be made through delivery.maxchicken.com or at any Max's branch nationwide.
The Max Up option for Father's Day Bundle is available only in Luzon stores, except Palawan & Bicol.
For more information, visit the official Facebook page at @MaxsRestaurant.
About Max's Restaurant
Max's Restaurant is a leading chained full-service casual dining restaurant brand in the country. Started in 1945 thanks to a man named Maximo Gimenez who decided to open up his home together with his niece Ruby as they served what many love and know today as Max's Sarap-To-The-Bones® Fried Chicken, it strongly established itself as a household name in the Philippines, an institution, and a proud Filipino tradition.
About Max's Group Inc.
Max's Group, Inc. (PSE: MAXS) traces its heritage to the beginning of Max's Restaurant in 1945. Today, Max's Group is the largest operator in the Philippine casual dining segment. Its family of brands includes Max's Restaurant, Pancake House, Yellow Cab Pizza, Krispy Kreme, Jamba Juice, Max's Corner Bakery, Teriyaki Boy, Dencio's, Sizzlin' Steak, Maple, Max's Kabisera, and Le Coeur De France.
Hits: 429