Jollibee Group Starts Vaccinatingits Store and Operations Teams as Economic Frontliners
MANILA, Philippines. – The Jollibee Group has started rolling out its #JabforJoy! Vaccination Program provides its employees with free COVID-19 vaccines, last July 5, 2021, at Xavier School in San Juan City. This is the first batch of vaccinees under its employee inoculation program that covers teams from Jollibee, Chowking, MangInasal, Greenwich, Burger King, Red Ribbon, Panda Express, PHO24, commissaries, distribution centers, support functions, and the Jollibee Group Foundation.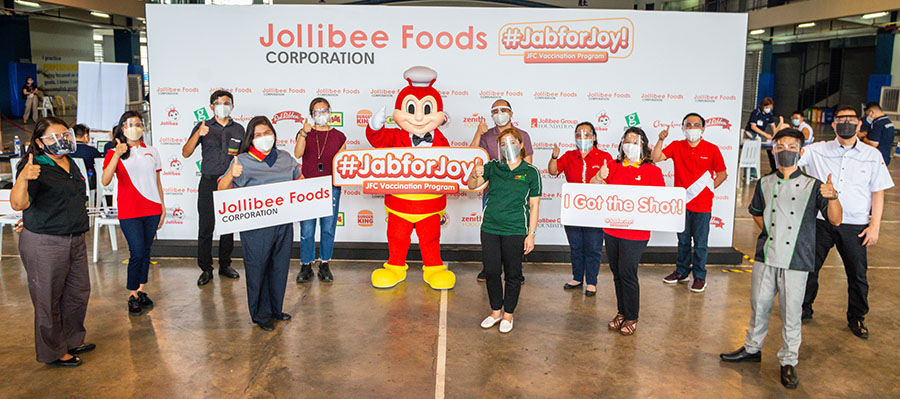 In line with government guidelines, the Jollibee Group has prioritized employees belonging to A2 and A3 categories, as well as its economic frontliners such as store crew and commissary team members who belong to the A4 priority group in regions that have been identified as the focus areas of the national vaccination program.
"We have always prioritized the safety and well-being of our employees. We believe that getting vaccinated is a very big step towards a better, safer new normal for our employees and our customers," said Tony Tan Caktiong, Jollibee Group Chairman and Founder.
Aside from its employees, the company also extended the vaccine sourcing to its franchisees and partner employers and employees' dependents and household members.
"In providing free vaccination to all our employees, the Jollibee Group fully supports and is one with the country's efforts to address the pandemic. The Philippines' increasing rate of vaccination would enable the country to safely reopen the economy even further, preserve jobs and help the Philippines towards a very strong economic recovery in the months to come and through 2022," added Tan Caktiong.
The Jollibee Group partnered with Unilab, one of the country's leading pharmaceutical companies, through its subsidiary Reliance United Health Services to help operationalize its vaccination program. Through Reliance United's MedPassApp, vaccines accomplished the required forms ahead of time and only needed to show a QR code on the day of their inoculation, making their vaccination journey convenient, fast, and efficient.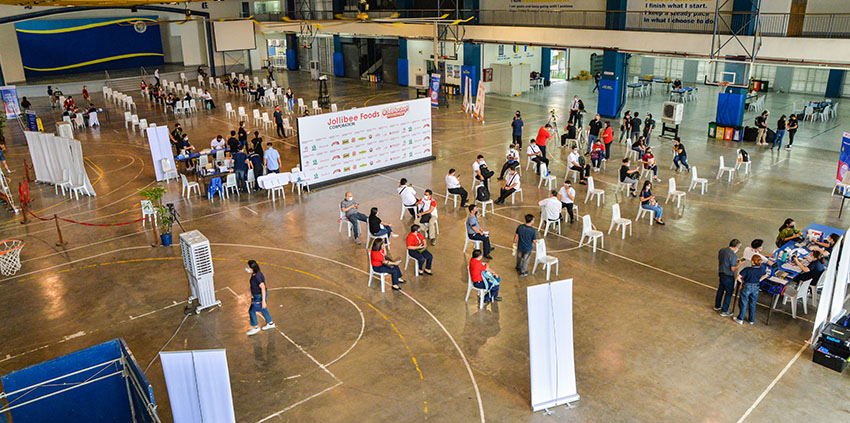 Under the #JabforJoy! The program, the company launched a campaign to help drive vaccine education among its employees. The campaign involved a series of webinars and other communication efforts to help employees make informed decisions on their health. Close to 90% of employees are expected to be inoculated through the Jollibee Group's #JabforJoy!vaccination program and through local government units (LGUs).
Hits: 1293