Jollibee to Open First Store in Spain Soon
MANILA, Philippines. 18 August 2021 – Homegrown restaurant brand Jollibee is finally coming to Spain, choosing Madrid—the central capital and most populous city of the country—as its first location. The store will open later this year as part of its 50 store expansion plan across Europe.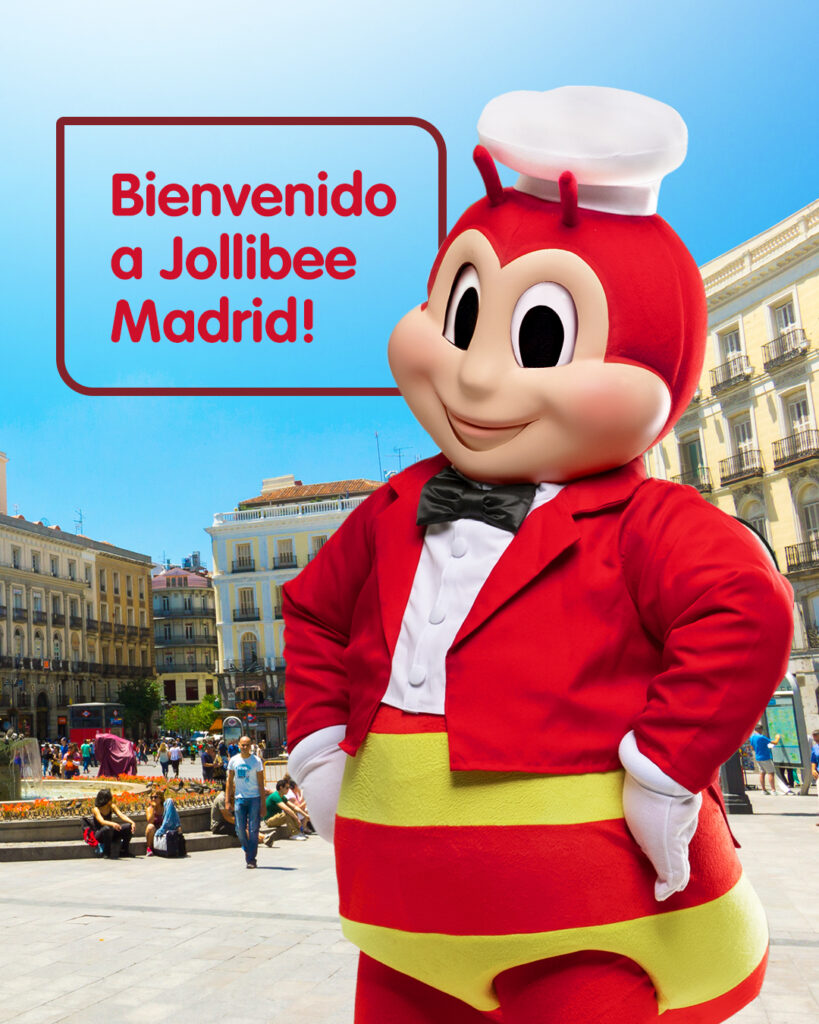 "Opening Jollibee stores in Spain is a milestone that forms part of our vision of becoming among the top five restaurant companies in the world and part of our commitment to grow in Europe. The fried chicken segment is underrepresented in Spain's restaurant segment compared to other markets, so we are very excited to introduce the Chickenjoy we are known and loved for around the world to the people of Spain," said Ernesto Tanmantiong, President & Chief Executive Officer of Jollibee Group.
"Entering Spain is a key part of our accelerated expansion plan in Europe," said Dennis Flores, President of Jollibee Europe, Middle East, Asia, and Australia. "The way that local mainstream consumers patronize Jollibee in the UK and in other parts of the world such as the US, UAE, Singapore, Vietnam, and Hong Kong shows the universal appeal of Chickenjoy and our other bestsellers, and we are excited to replicate this success in Spain as well."
As Filipinos, the Spanish people regard visiting restaurants as a way of life, enjoying great meals with their loved ones. And Jollibee intends to continue its success in expanding its customer base beyond Filipinos in Spain just as it did in the UK, where 75% of its customers in its latest stores are now the mainstream British.
Jollibee's first restaurant in Spain will feature its much-loved bestsellers, headlined by the world-famous Chickenjoy which is delicately hand-breaded for a crispy and crunchy exterior, pressure fried for maximum juiciness, and marinated to the bone to bring the next-level flavor. Other delicious menu items include Jolly Spaghetti, made with a sweet-style sauce and loaded with cheese and hot dog slices; and the Chicken Burger, which features a quality hand-breaded crispy chicken breast topped with Jollibee signature dressing and fresh crunchy lettuce, all arranged in a toasted brioche bun.
"Our future customers in Spain are looking to return to their normal social lives. And restaurants play a key role in that. As we grow, we are simultaneously investing in technology while ensuring we never lose the friendly customer service that Jollibee is known for. Ultimately, we are committed to creating a great place for our customers to spend time with friends and family," said Adam Parkinson, Business Head for Jollibee Europe.
With changing customer habits brought about by the pandemic, Jollibee will implement several changes at its Madrid restaurant that include outdoor seating areas, external pick-up areas for take-away food, digital kiosks for easier transactions, and hand-wash stations. The store will also have spaces where customers can gather, creating a community feel that is warm and welcoming for all who walk through the door.
"We are excited to launch in Madrid and bring Jollibee to Spain. We have been working tirelessly to deliver Jollibee's fantastic menu and bring our joyful customer service to the Spanish people and I personally can't wait to see the first customers come through our doors in Madrid," said Clara Breda, General Manager of Jollibee Spain.
Hits: 1247