Sheraton Manila Hotel's Gourmet Bundles To Go Straight to your Home!
Sheraton Manila Hotel's freshly prepared meals are now available to be delivered directly to your door, feel the Sheraton spirit at home, and enjoy a blend of spices perfect for home dates to celebrations!
Garlic Marinated Whole Chicken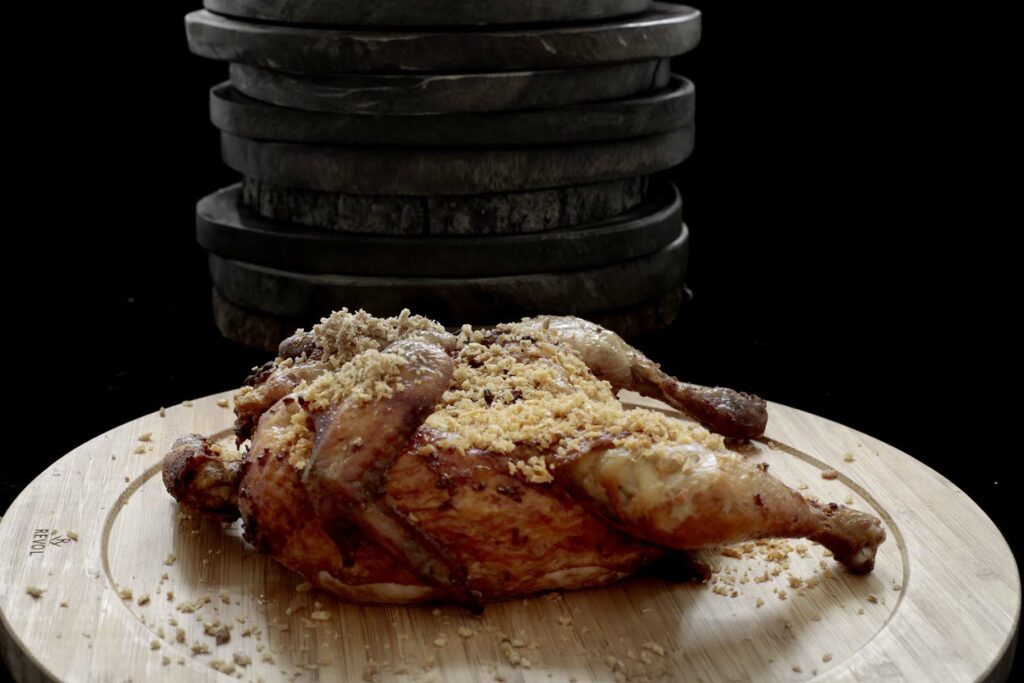 Indulge in a Whole Garlic Marinated Chicken (1kg) with your family or friends for P750nett.
Barbecued Baby Back Ribs
Don't miss the juiciness of Baby Back Ribs comes (2kg), Mixed Lettuce with Thousand Island Dressing, Corn and Green Beans Hash, Garlic Roasted Potatoes for P2,800nett. Good for five to six guests.
Crispy Pata Platter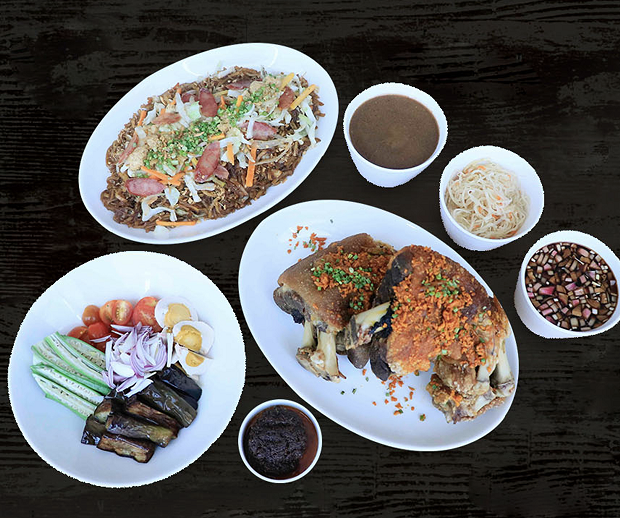 Enjoy the Filipino favorite "putok-batok" dish, Crispy Pata (2kg) along with Filipino-style Ensalada, Miki Bihon, Lechon Sauce, Atchara, Soy Vinegar, and Bagoong for P2,000nett. Good for four to six guests.
Seafood Paella Platter
Dive right in their Seafood Paella Platter with Spanish Chorizo, Chicken, Bell Peppers, Crabs, Prawns, Mussels, and Clams for P1,600nett. Good for five to six guests.
Cheesy Caldereta Beef Ribs
Savor the Braised Beed Ribs, Vegetables, Green Olives, and Steamed Rice for P1,700nett. Good for seven to eight guests.
Fresh Asian Garoupa
Try their fresh Pink Garoupa comes with three pieces, Green Mango, Fresh Vegetables, Fragrant Thai Dressing, and Pandan Steamed Rice for P2,000nett. Good for five to six guests.
Tomahawk Prime Rib of Beef
The mouth-watering Tomahawk Prime Rib of Beef (21oz) along with Caesar Salad, Mashed Potatoes, Carrots, Corn Hash, and Garlic Jus for P5,500nett. Good for two guests.
Orders must be placed 24 hours in advance. Available for pickup and delivery. Book a room now and contact (+ 632) 7902-1808 or (0917) 822-3213. For more information on the latest offers and to join
Hits: 397