Tasting Panay and Negros Occidental (First of Two Parts)
---

---
After some years, I was able to visit the Western Visayan cities of Iloilo and Bacolod, re-acquainting myself with food and flavors beloved by the Hiligaynon people of two islands—Panay and Negros—as well as discovering a few dining spots and dishes recently innovated and adapted.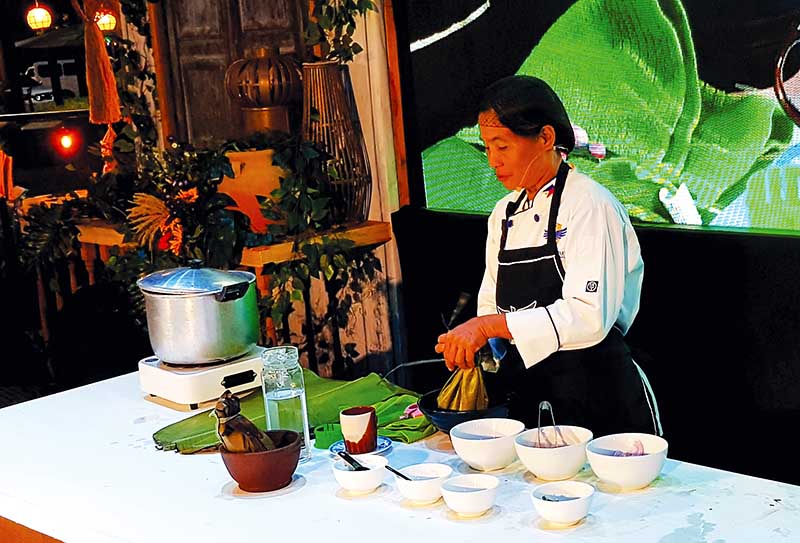 Hiligaynon cuisine is one of the richest and most delicious in the Philippines. Though there are several Hiligaynon dishes that have become well known throughout the country, one of the iconic dishes is kadyos, baboy kag langka (pigeon peas, pork and jackfruit) or popularly called KBL. I got to know it more on the recent trip to Iloilo City.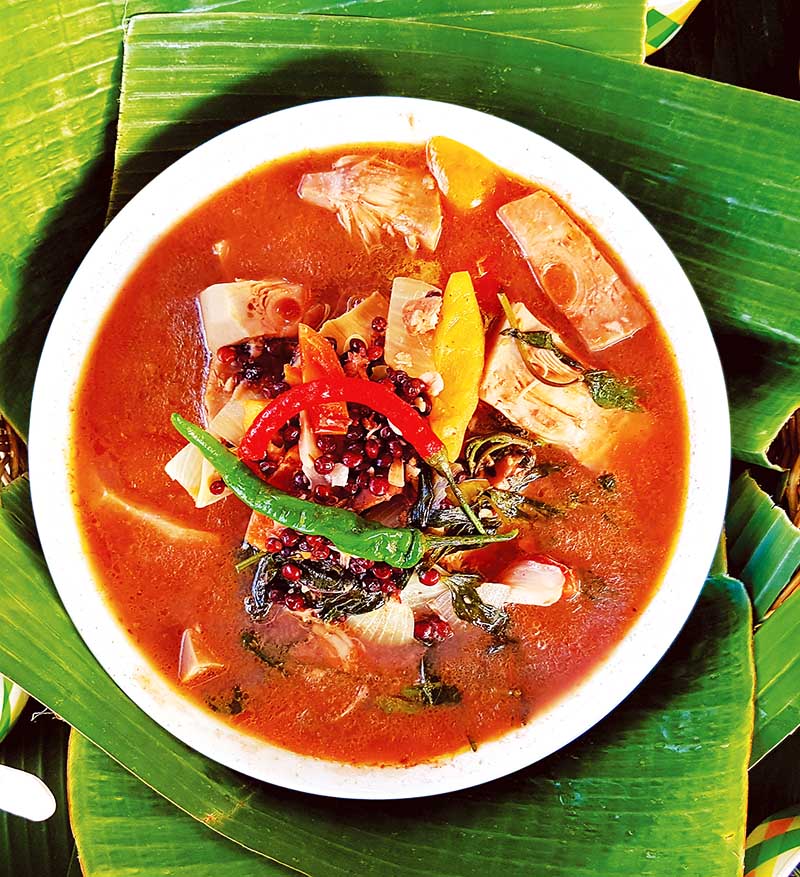 The aroma of KBL enticed the people that gathered at The Shops at Atria, along Donato Pison Avenue, Mandurriao, Iloilo City, on December 6, 2019, for the opening of the Iloilo leg of the 2019 "Kain Na!" literally meaning "let's eat." The well loved Ilonggo dish was cooking in large wok, and officials and guests opened the travel and culinary event by putting in the ingredients into a boiling broth flavored with batuan, the Visayan's choice of souring ingredient.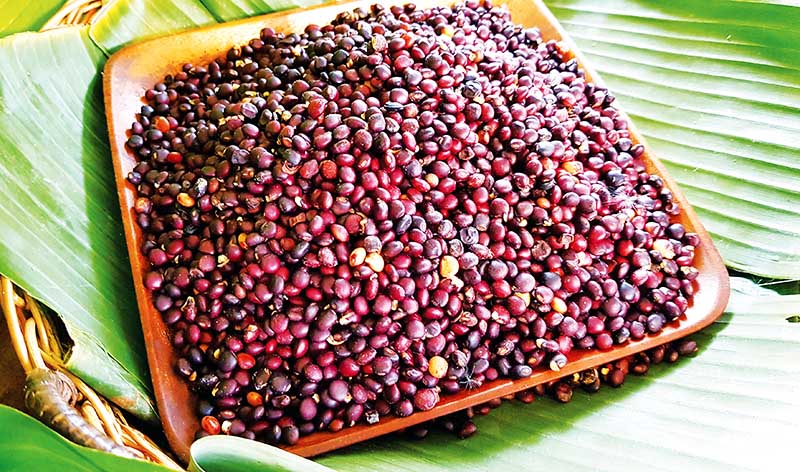 "Kain Na!" was organized by the Department of Tourism (DoT) in partnership with Ayala Malls and the Department of Agriculture and lasted until December 8, 2019. It started in October 2018 and was held in different parts of the Philippines.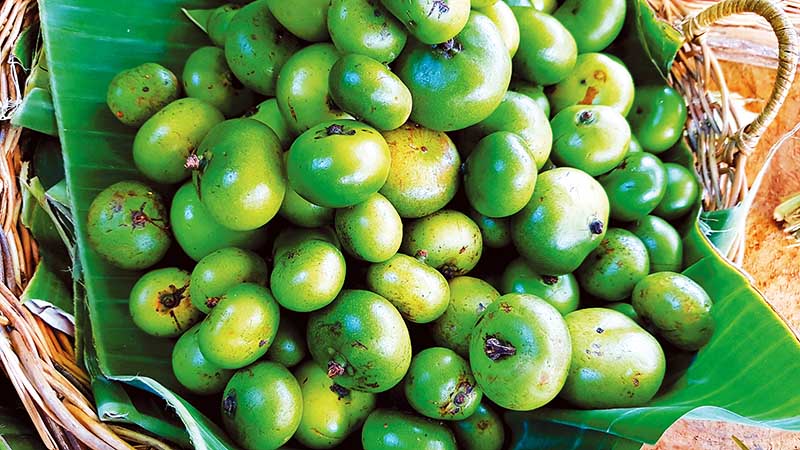 "This year [2019] marks the return of the DoT food and travel festival aptly named 'Kain na!' Today is the fifth and last edition this year. The other editions this year were done in Ayala Malls in Paranaque, Alabang, Baguio and Cagayan de Oro, each edition showcasing different regional cuisine. Today's edition will focus on the rich cuisines of Panay Island, the provinces of Aklan, Antique, Capiz, Guimaras and Iloilo," explained DoT Undersecretary Edwin Enrile, who formally opened the event together with DoT Assistant Secretary Verna Buensuceso, Iloilo City mayor Geronimo "Jerry" P. Treñas and congresswoman Julienne Baronda.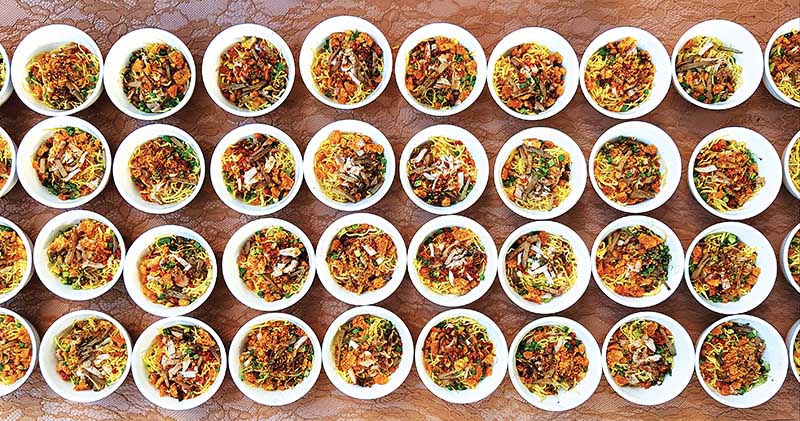 "Culture is in many ways very food-centric. Whenever you find a Filipino during meal time with food, he will always greet you respectfully, 'Kain na' or 'Kaon ta.' 'Kain na' or 'Kaon ta' is the Filipinos' way of showing our hospitality and respect to our guests. And the greeting indicates that food is always central to Philippine culture and always brings together people in the Philippines," Enrile further said.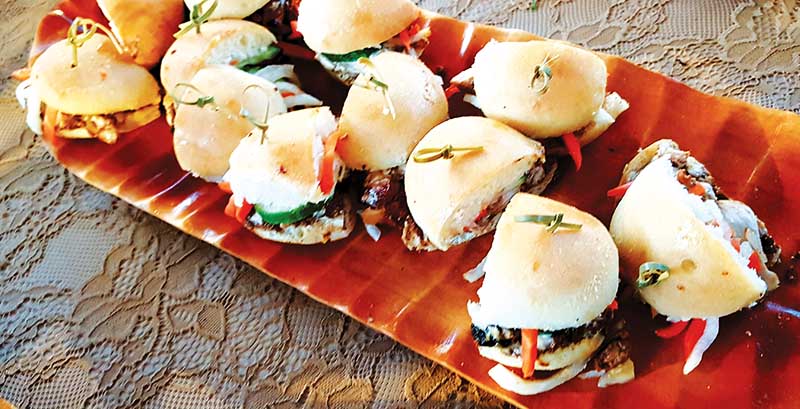 It was apt that the culinary and travel event concluded in Iloilo City, which is known for its cuisine.
"One of the many things that we can be proud of as Ilonggos beyond our famed Dinagyang Festival, century-old churches, and majestic heritage mansions, is our unique Ilonggo cuisine. Aside from delicacies such as batchoy, pansit Molo, butterscotch, and biscocho, we also have our kansi, KBL, and laswa that are loved by many tourists," said Treñas, who conducted a cooking demo on his family's recipe, the lengua escarlata, together with his son Miguel.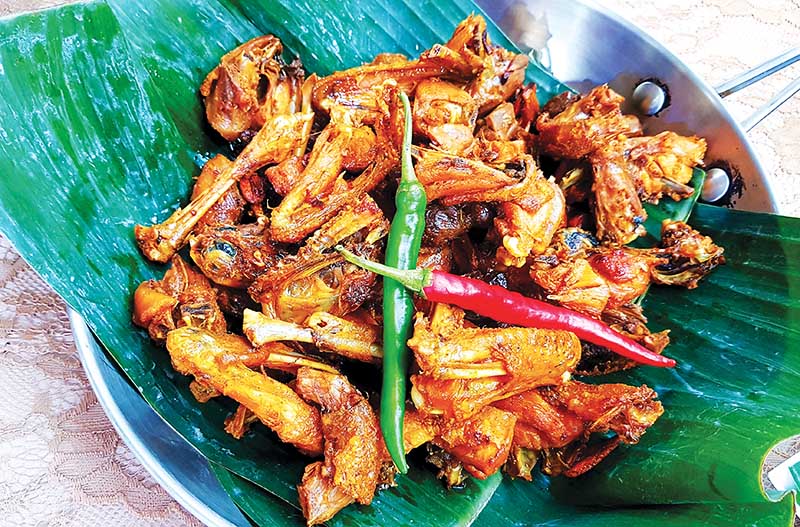 The opening salvo featured regional chefs including Jian Ong and Pauline Banusing. Ong cooked chicken inasal bahn mi, serving another iconic Ilonggo dish with Vietnamese flair. Pieces of chicken inasal (Hiligaynon for "grilled") were stuffed inside the local pandesal nipa with Renos liver spread instead of liver pate, mayonnaise and cucumber, daikon and carrot pickles. Banusing, on the other hand, advocated for farm-to-table method, preparing soft shell crabs with aligue sauce and green mango.
Local chefs also discussed local food trends, which include burgers and Western influences as well as classic local and heirloom dishes.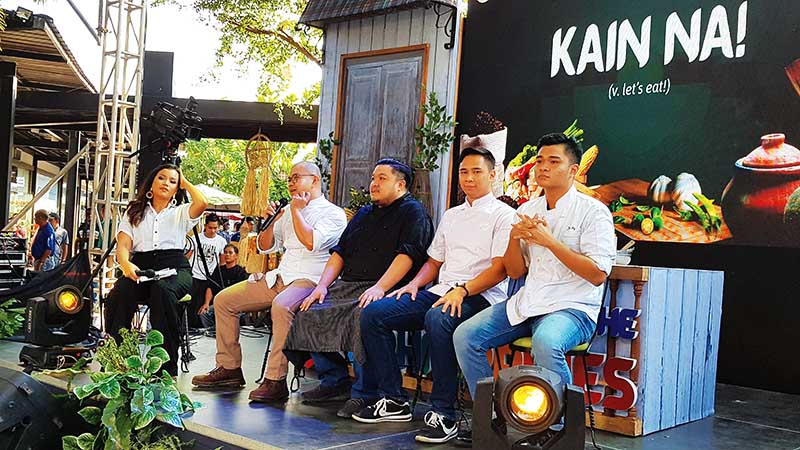 The center piece is a long table laden with local dishes from home cooks as well as restaurants including batchoy from Netong's Original La Paz Batchoy; KBL from Ang Kamalig House of Ilonggo Cuisine; Kap Ising's pansit Molo; adobong manok using native chicken, lots of annatto seed and ginger from Y2K Talabahan; sinugba nga pantat or grilled catfish from the town of Zarraga; tinuom from Cabatuan; and itlog with libas from Lambunao.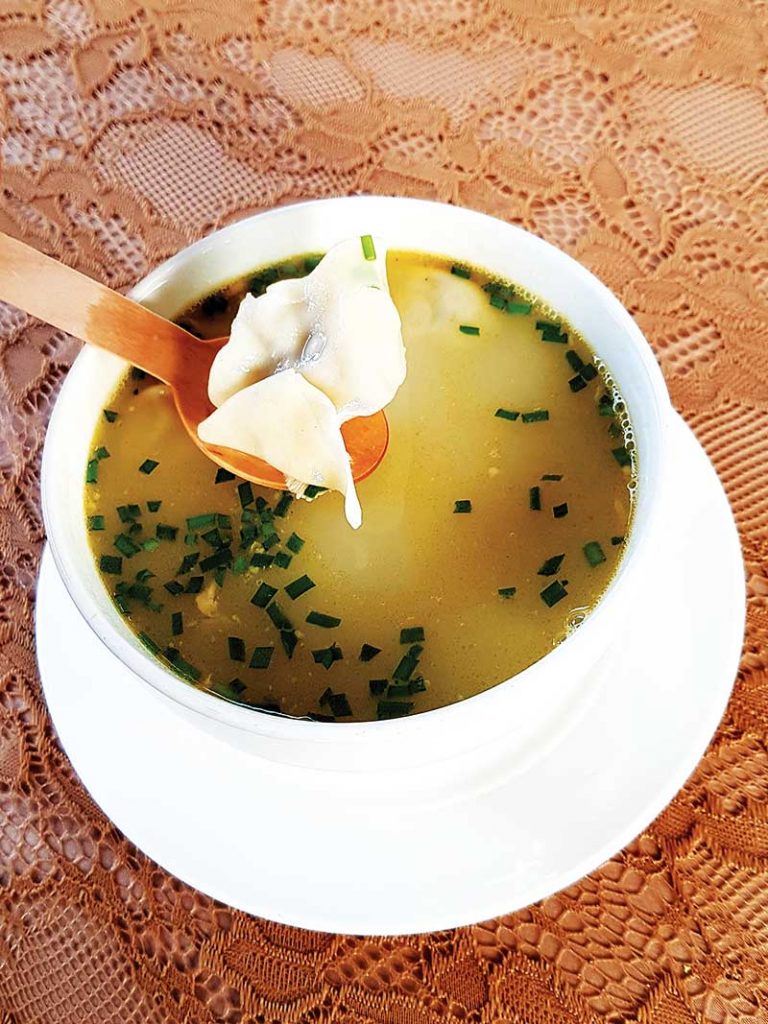 Aside from this, there were booths featuring the travel and gastronomic offerings from different enterprises in Western Visayas. The cuisines of other provinces were also showcased in the other days of the event.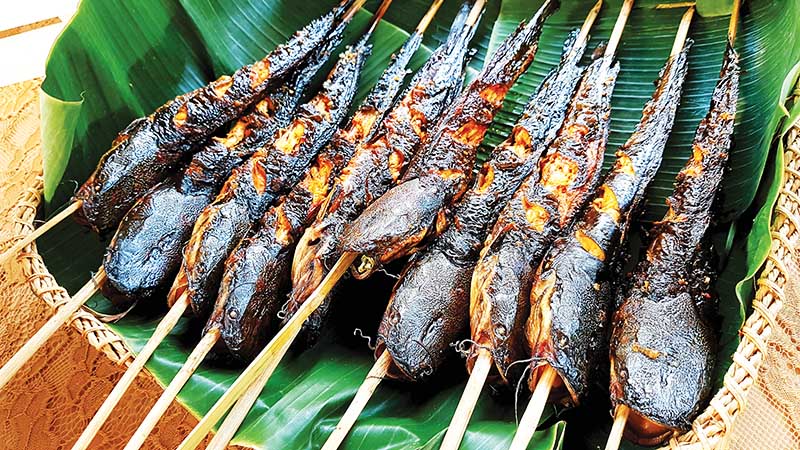 "Kain Na!" also became an occasion to highlight an achievement of Iloilo City, which garnered the Association of Southeast Asian Nations (ASEAN) Clean Tourist City Standard (ACTCS) Award 2020 to 2022, that was formally conferred on January 16, 2020 in Brunei Darussalem.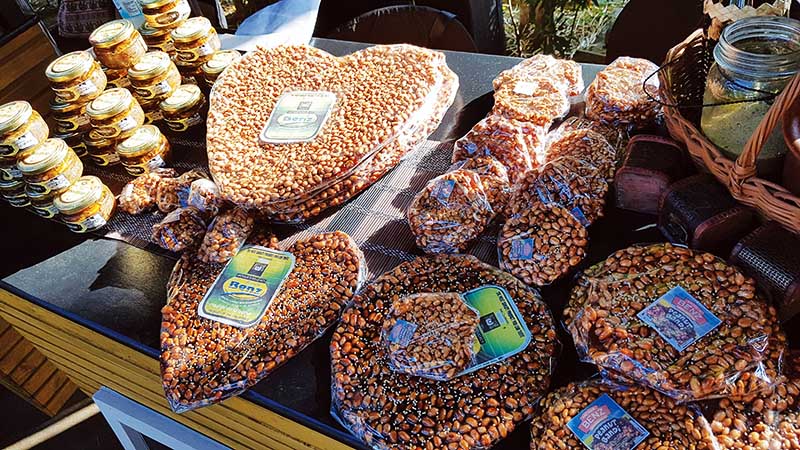 The recognition is given to cities with quality standards on environmental and waste management; environmental protection awareness; green spaces; health and urban safety and security; and tourism infrastructure and facilities. Completing the three ACTCS awardees in the country are Baguio City and San Carlos City in Negros Occidental.
Enrile also gave an update on Philippine tourism, emphasizing the importance of food.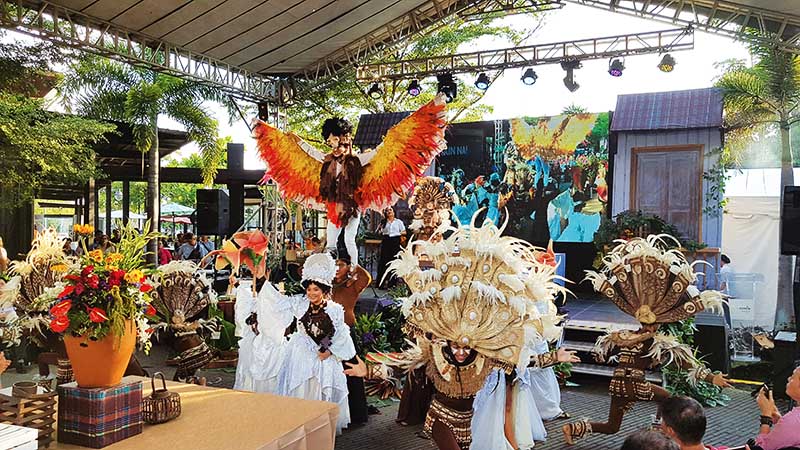 "Tourism in the Philippines has been growing at a rapid pace in the last two years. Last year [2018], the Philippines welcomed 7.1 million foreign visitors. This year [2019], for the first three quarters alone or until September, we have already welcomed 6.2 million foreign visitors, a 17 percent growth from the same period last year. This means that we're on track towards achieving our target of 8.2 million foreign visitor arrivals for this year. Domestic tourism has equally been robust. Last year, we had 111 million domestic tourists," he said. "Food plays a large role in tourism growth. More and more, Millennials are traveling to a particular destination just to experience a specific restaurant or dish. And for the general tourists, food will always be one of the things considered in the places to visit. Food is in the daily itinerary of tourists and comprises almost a third of his total expenditure. And his experience of a food of a destination will always follow his overall travel experience. That is why the Department of Tourism recognizes culinary tourism as a key tourism product, and more so because culinary tourism directly contributes to local economy and development. And that exemplifies inclusive tourism. Food is also inevitably connected to and shaped by the history, the environment and the culture of a destination. And so to taste, and to swallow the cuisine of a destination is to experience a destination in its entirety."