Storming the Barcade at Limitless
---
Photos by Shaira Barnuevo
---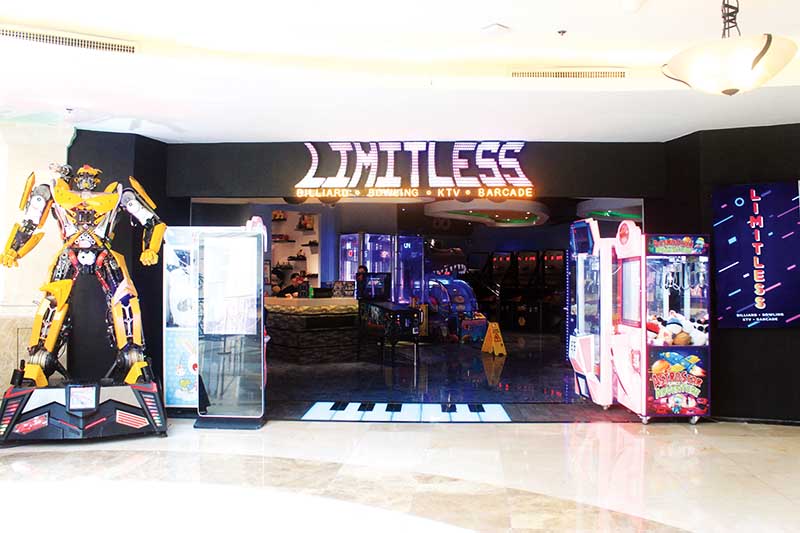 What do you get when you combine a gaming arcade, bowling and billiards, KTV and a bar? A "barcade", that's what, and along with that is infinite recreation and leisure. This is what Limitless Barcade at Resorts World Manila aims to provide. What seems to be the current trend in leisure activities is the result of a practical solution to a problem of what if different family members want to do different things to unwind? They can still be together at the Limitless Barcade, a one-stop-shop for games and recreation. Maybe the youngest kid wants to play video games at the arcade, or the older one would rather play billiards with friends, while the rest of the gang wants to sing at a KTV bar. You could just drop them off at Limitless, where the fun never stops, and it begins the minute you step on the walking piano at the entrance. The establishment opened only in October of 2019, but have been seeing the expansive space filled with kids, teens and families and their friends, especially on weekends.
Spanning two floors, the ground floor is just a regular video game arcade, but on the second floor, Limitless transforms into a comfortable hive of bowling lanes, billiard tables, and KTV rooms. There are cushy, comfortable chairs for lounging and the whole area is carpeted, which not only adds comfort and aesthetics but also reduces noise. They have also done the same thing to the KTV rooms where the acoustic foam panels also add to the design.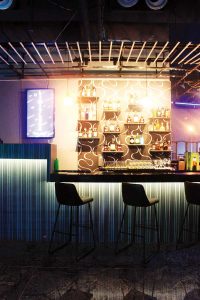 Apart from regular bowling, Limitless also has HyperBowling. HyperBowling, as defined by their inventor and manufacturer Bowltech, is a new bowling-based attraction to attract younger generations like millennials. A blend of software, mechanical design, futuristic user interfaces, electronics, lights and sensors deliver a unique futuristic bowling experience. Basically,  HyperBowling plays like a video game on a bowling lane. There is also an Electronic Darts section called, what else, Darts Vader. The dartboards are lit in neon colors and the scoring is automatic, so it makes the game of darts even faster.
The KTV section has many rooms that can accommodate a small group of two people or an entire office and are tastefully decorated with comfortable couches. The rooms are named after the legendary iconic singers of our time if that doesn't encourage participants to belt it all out.
Because you're bound to hang out at Limitless for a long time, they have an extensive list of drinks and bar chow on hand. The bar even has Hoegaarden, Stella Artois, and San Miguel on tap. Popular eats at Limitless are the various Pizzas (All Meat, Tuna Delight, Cheesy Garlic, Limitless Special, and Jardin) and the Limitless Bites, which also come in combination platters: Fried Shangai Rolls, Fried Siomai, Fried Gyoza, Pork Samosa, Nacho Sticks, and Mini Corndog. If you're looking for something more substantial, Crispy Chicken in a Basket have large servings. Rice Meals come with Hotdog, Sausage, Burger Steak, and Fried Chicken. Scoops of ice-cream and Banana Split are also available.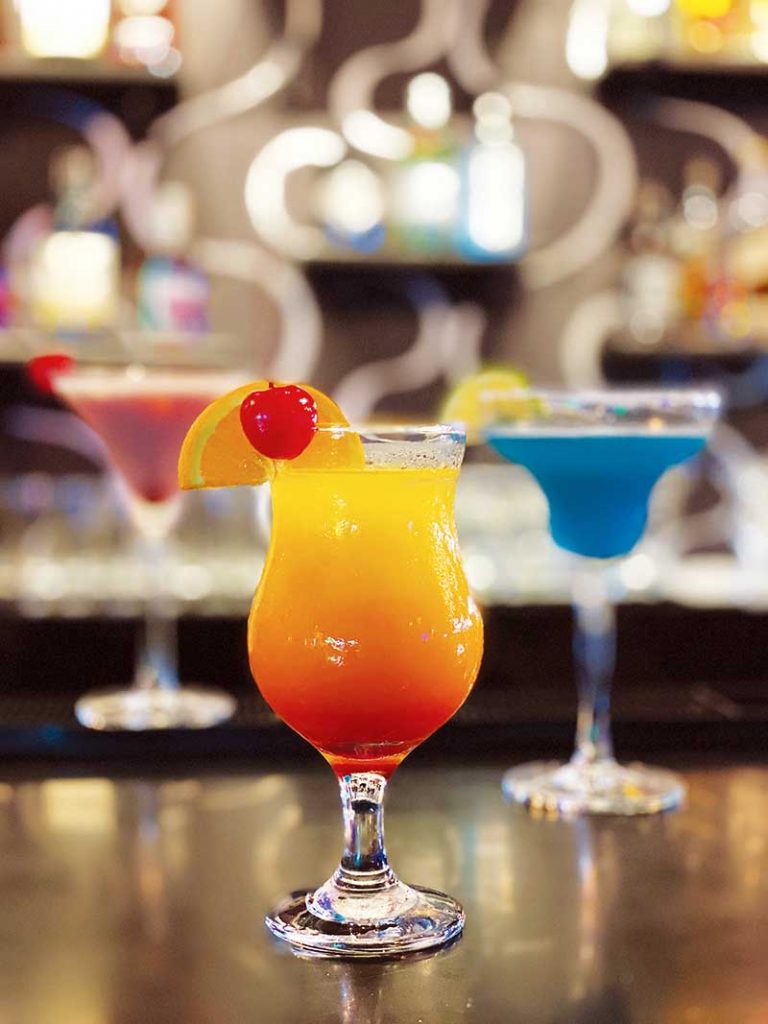 Various promotions are on hand such as Unlimited Cocktails for P890, Nostalgia Nights, Happy Hour rates for the various activities, Birthday Freebies, etc. Check their Facebook page at https://www.facebook.com/LimitlessBarcade/ for more information. Limitless Barcade is located at 4F Newport Mall, Resorts World Manila. Contact Number: +63 (975) 502 1099
Hits: 753