It's our 20th year!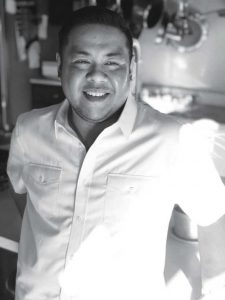 COOK Magazine has been in print for two decades. That's 240 monthly issues, thousands of recipes, restaurant reviews, and food trips. While I joined the team in 2005, I've been around for most of COOK's 20 years.
Looking back, thinking of my favorite memories, I can't help but think of our former Editor-in-Chief, now my wedding ninang, Nancy Reyes-Lumen. It was through her that I became part of the COOK family. Her call to meet after I sent her my resume steered my culinary path into publishing. I can still remember my first article and recipe for COOK—Steak and Kidney Pie. Nancy wanted me to write about my experience in the U.K. and to make a recipe of a British dish.
Food trips with the COOK team are some of the best memories I have. Our road trip to Ilocos was so much fun, with me driving our little van for 16 hours straight. Sure the food on our trips were always great, but the journey and fun times spent together were always the highlight. Food brings people together and that's what I cherish most in my time with COOK. Marlon and Maggie, two of my best friends, are some of the treasures that being with COOK has given me. There's also all my friends in the food and publishing industries, most of whom I looked up to as a fan way before I ever imagined I'd end up in the same industry. Of course, how can I forget my wife, Gel, who I met through Nancy, and my now brother-in-law (and still COOK columnist) Chef Day?
COOK has meant so much and has given me more than I could've imagined. Now, 20 years on, COOK remains as the only monthly culinary magazine in the country. A lot of why we are still here is because of our publisher, Mr. Anton Cabangon. Publishing is especially tough these days, so we'd like to thank our boss for keeping faith. Of course, a big thank you to our advertisers, subscribers and readers for staying with us for two decades. It also wouldn't be right if we celebrate our 20th year without hearing from the woman who started it all 20 years ago. Let me share this month's Editor's Note with the founding editor of COOK, Ms. Nancy Reyes-Lumen.
Hits: 302