Food, architecture and nature—there is something for everyone in Slovenia
---

---
Food
A quick survey of Slovenia on the map and you would initially think that it's totally landlocked. On closer inspection, however, you'd find that Slovenia actually has access to the sea. Seafood is therefore always on the menu and fried sardines from one of the market stalls is the simplest and best way to taste the freshest that the Adriatic Sea has to offer.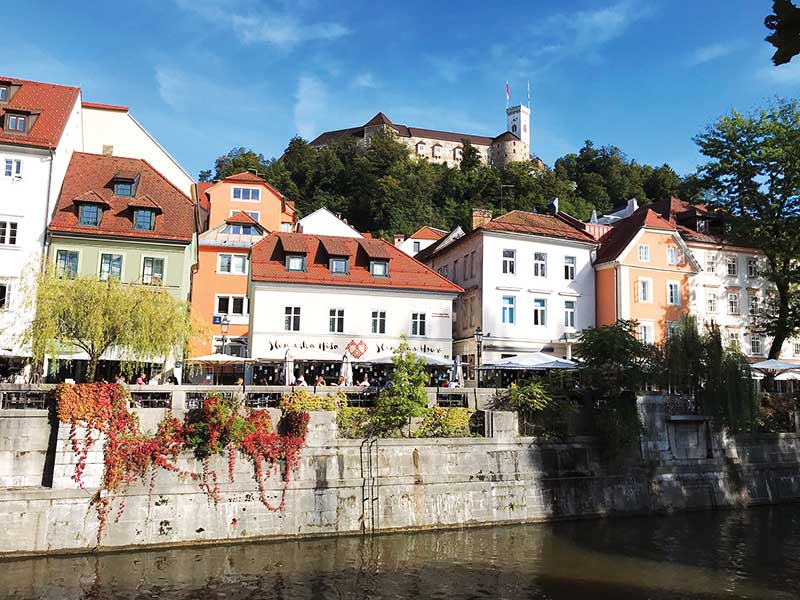 Slovenian cuisine uses a lot of pork, and Slovenia, just like Italy, also produces prosciutto. Slovenia's Karst prosciutto, seasoned with the famous Piran salt, takes about 12 months to produce and is a product with protected designation of origin. Have some with local wine.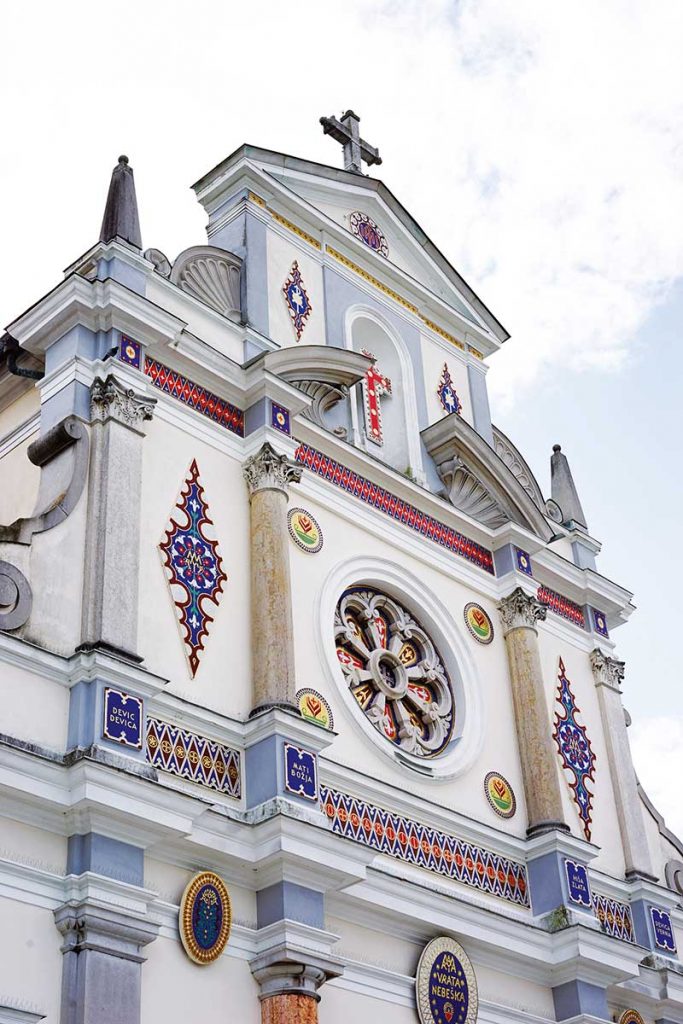 Probably not known by most, Slovenia is the home of the world's oldest grape vine. Slovenia also has a thousand-year history of wine making under its belt and has almost 30,000 wineries that produce high quality, even award-winning wines. Slovenia's wine making curriculum vitae would impress even Bacchus!
The crescendo of this Slovenian food adventure is Bovec cheese (Bovški sir). Made with sheep's milk, this semi-hard cheese has a distinctive flavour. It is best served with locally harvested honey and locally grown walnuts and horseradish, just like Slovenska Hisa's cheese platter.
Brushing shoulders with Italy, Croatia, Hungary and Austria results in a cuisine that is quite regional, one that is influenced by the traditional food of its neighbours. The cuisine of Slovenia is truly unique and this former state of federal Yugoslavia is a worthy food destination.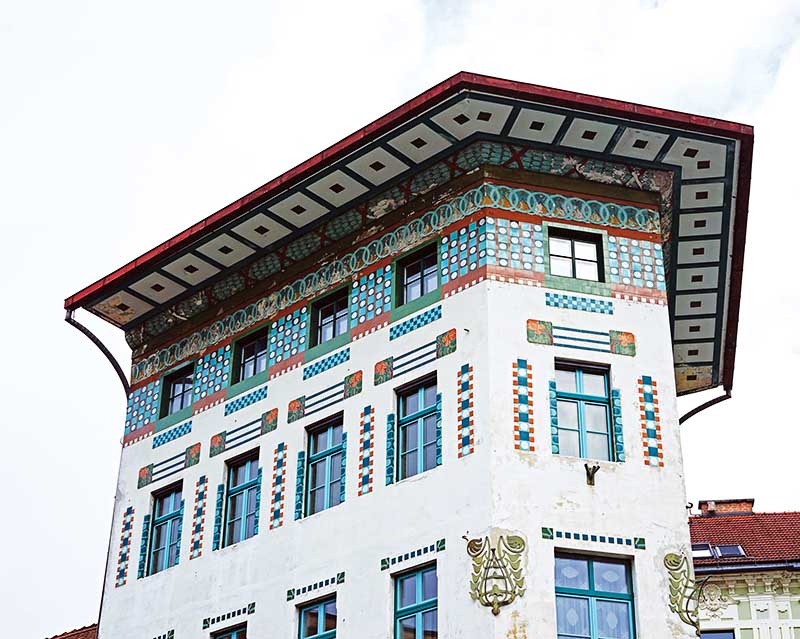 Architecture
I don't know of any other city as compact as Ljubljana that just screams architecture. Every street within the confines of this tiny pedestrian-only Slovene capital is all about form and beauty in the details.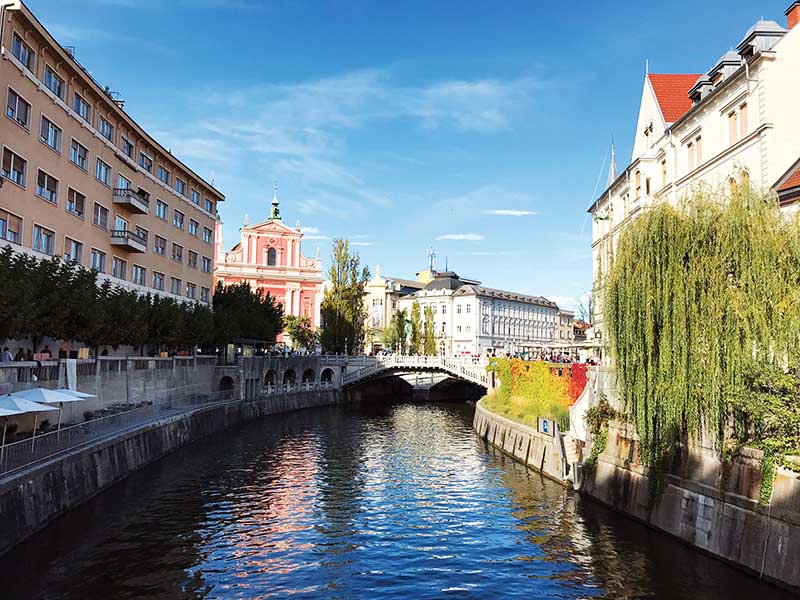 Starting from busy Prešeren Square, head over to Vurnik House and be prepared to be gobsmacked. The building's brightly coloured façade with bold patterns are thanks to the artistry of Architect Vurnik's wife Helena.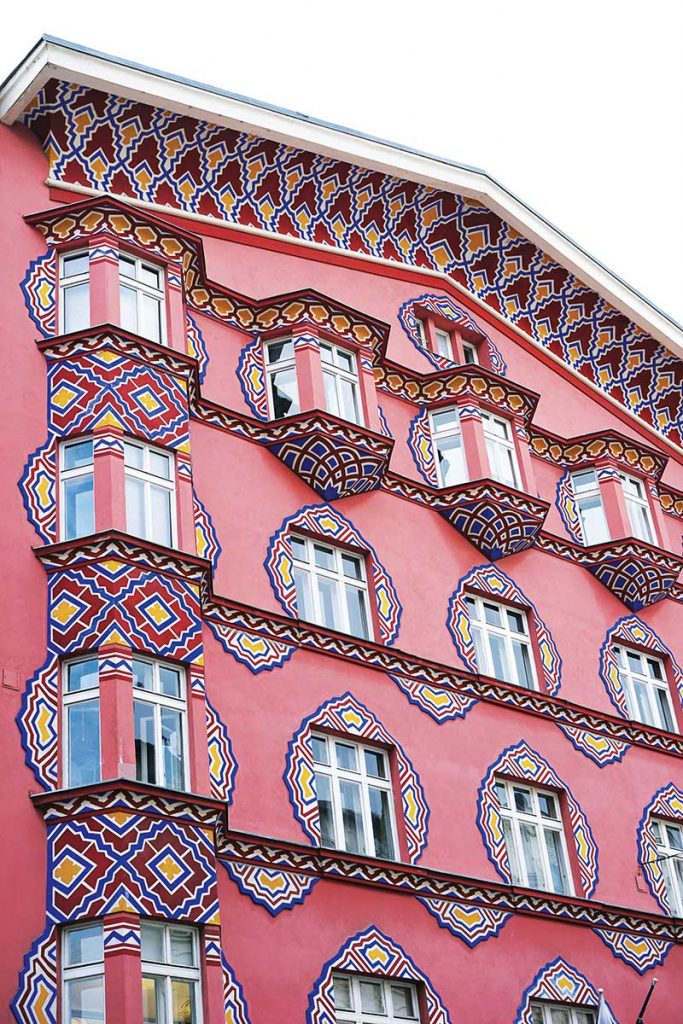 After you've regained your composure, cross Jože Plečnik's Tromostvoje or Triple Bridge and look back to view in their full glory some of the most attractive buildings in Ljubljana. Scrutinize up close, if you'd like, Hauptmann House, my favourite building in the square. Walk along both sides of the Ljubljanica river, explore the side streets and alleyways and admire all the different architectural styles.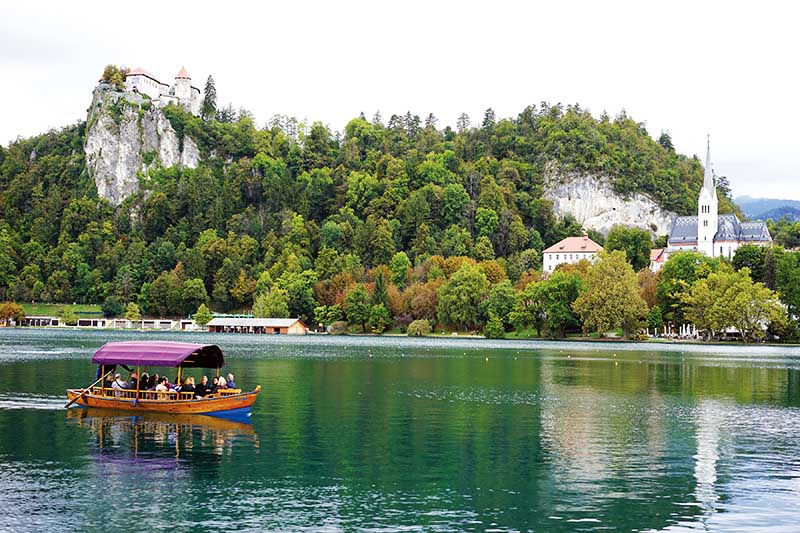 Nature
A manageable distance outside of Ljubljana is an area of outstanding natural beauty. Lake Bled, Lake Bohinj, Vogel ski resort and Savica waterfall are all accessible by car and public transport. Lake Bled, though beautiful, especially with Bled Castle (Blejski Grad) tiptoeing on a precipice in the background, can be overwhelming with tourists (just like us!) and is best enjoyed during quieter times of the day. Spend more time in Lake Bohinj and take in the serenity of its placid blue green waters, only perturbed by the odd breeze or occasional canoeist.
Once you're completely relaxed, hop on the cable car to Vogel ski resort, set within Triglav National Park. On the ascent, position yourself on the upper end of the cable car for gorgeous views of the magnificent Julian Alps and on your return, claim your space on the lower end of the cable car for the best vista of Lake Bohinj and its surroundings. While you're in the area, trek to Savica waterfall. The uphill hike is well-marked but can be arduous so brace yourself for a good cardio workout.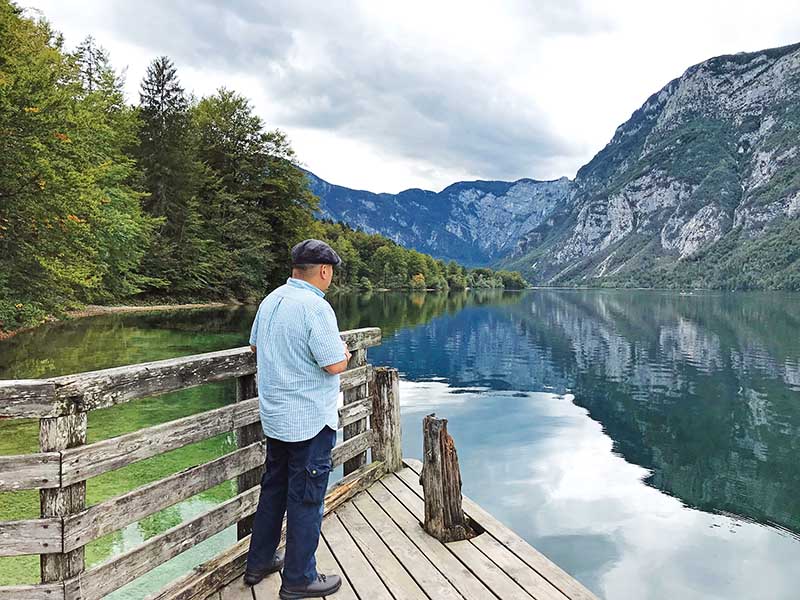 25th June 2021 is the 30th year of Slovenia's independence from Yugoslavia. Mark this day on your calendar, join the celebrations and make Slovenia your next travel destination! You'd be intrigued enough to want to keep on going back to discover more of this little gem in Eastern Europe. John and I undoubtedly are and we'll make sure to return.
Hits: 146