Meet Me For Lunch At Mireio
---

---
There are a few special places where the food, the elegant space and exquisite service come together in a seamless blend transporting you far away without leaving the city. One of these places is Mireio at Raffles Makati Hotel, taking you to the sunny countryside of Provence the moment you enter.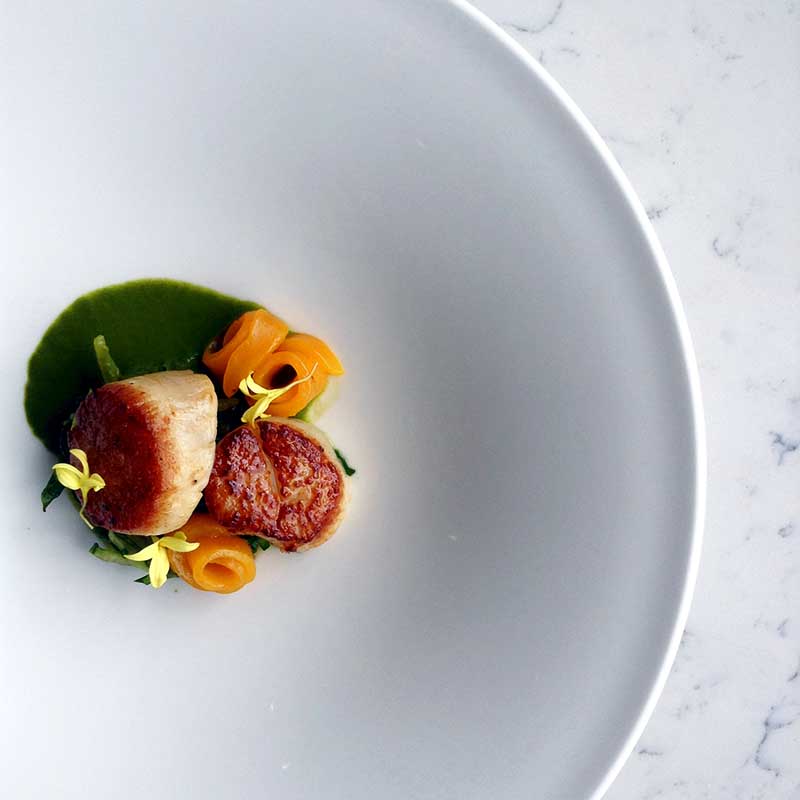 A meal at Mireio is always special. And lunch becomes a memorable dining experience with Provence native Chef de Cuisine Herve Clair's sumptuous options for lunch. A la carte or the Set Lunch Menu, Mireio's offerings include refreshing starters, savory mains and indulgent desserts transforming your lunch to an elevated feast for the senses. Each dish is elegantly plated to first feed the eyes before the palate.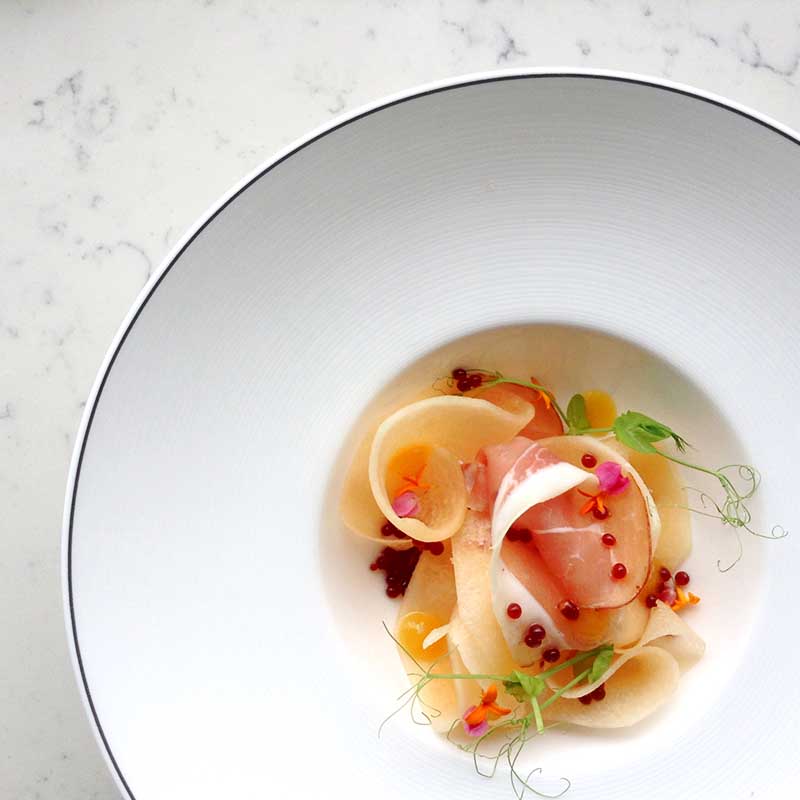 The a la carte menu gives you an idea of Mireio's culinary style. Start with Mireio's succulent Seared Hokkaido Scallops on Emerald Sauce with Fresh Mango Condiment (P1,150) with its fresh briny sweetness, or try something different like the French Foie Gras Terrine with Dark Chocolate, Hazelnut Ganache and Passion Fruit (P950). It's an unusual combination that just works perfectly with layers of sweet and savory notes with each bite. If you prefer the silky smooth texture of cheese to open up your palate before the main course, the Burrata di Buffala, Slow Roasted Tomato with Lemon Confit and Basil (P650) is always an excellent choice.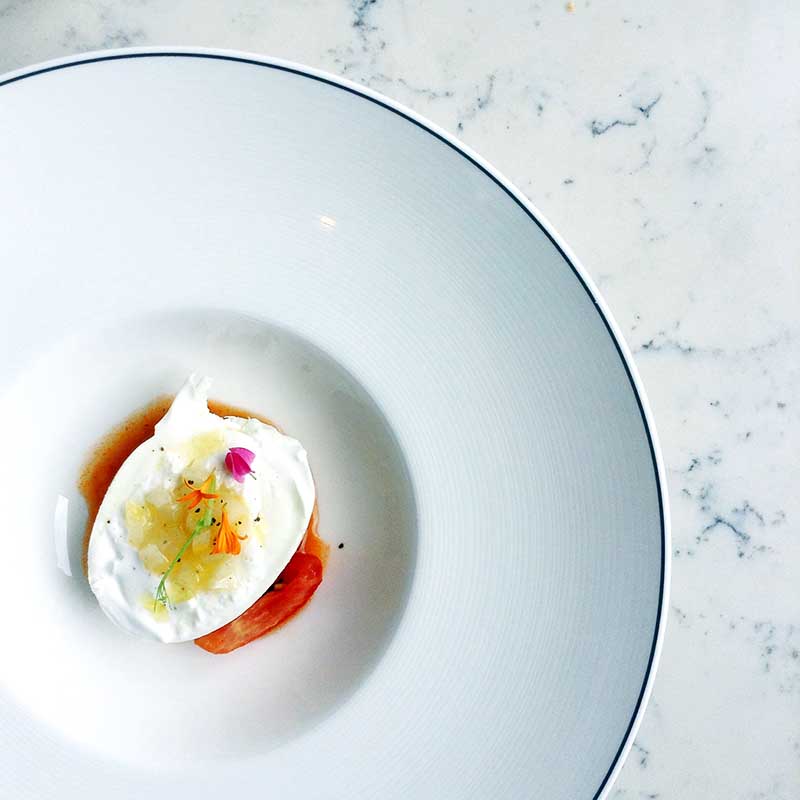 For the mains, Mireio offers premium beef, lamb, seafood and pork but there are two dishes that are high on my list of favorites starting with the Japanese Crispy Pork Belly with Celeriac Puree, White Cabbage Salad and Red Wine Jus (P1,800).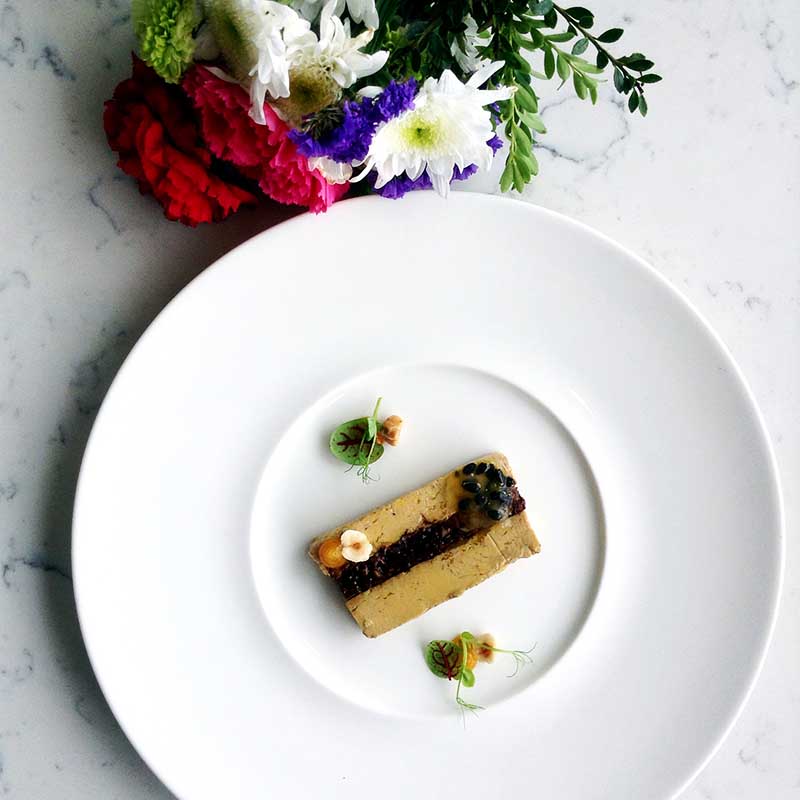 The fork tender and juicy pork belly delivers subtle and nuanced nutty notes followed by the delicate crispness of the crackling. The sharp flavors of the red wine jus tempers the richness of the pork belly for balanced flavors. The Roasted Australian Lamb Saddle with Rosemary Polenta, Sautéed Zucchini in Lemon Butter and Lamb Juice (P2,000) is another excellent option at Mireio with its bold yet clean flavors without any hint of gamey notes. Grilled to medium with a juicy pink center, the tender lamb is ringed with just the right layer of fat for even more flavor.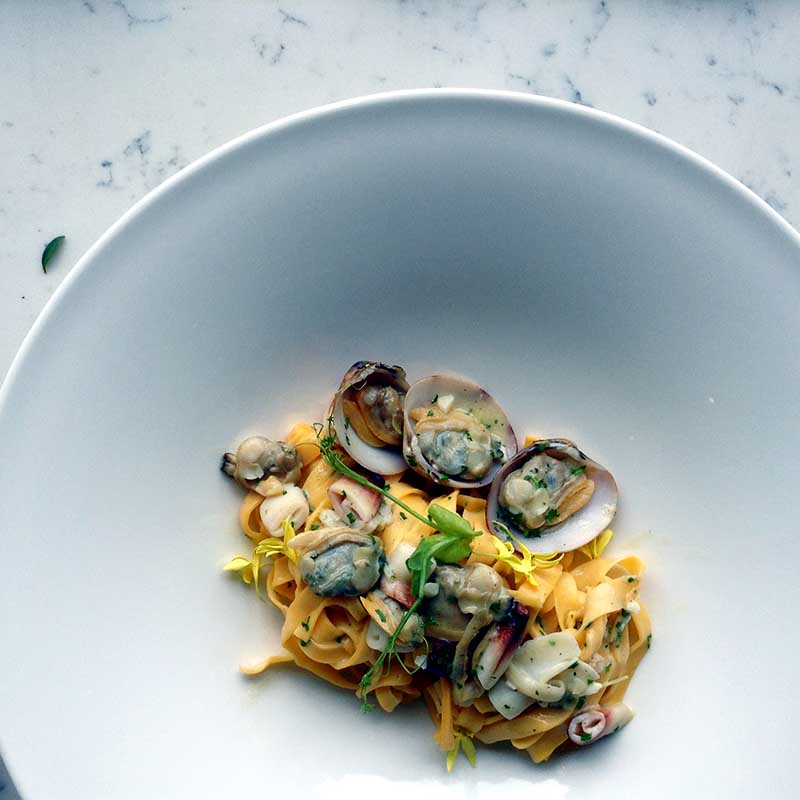 Cap your sumptuous lunch with Mireio's decadent desserts like the Red Berries Mille-Feuilles with Madagascar Vanilla Mousseline Cream with Berries Compote and Berries Sorbet (P600), the indulgent Caramel Cream with Vanilla and crisp Hazelnut Sable (P550) or go for the ultimate chocoholic's dream with the 65% Maracaibo Mousse, Chocolate Ice Cream, Truffle Cake and Hazelnut Crunch (P550) for that chocolate fix.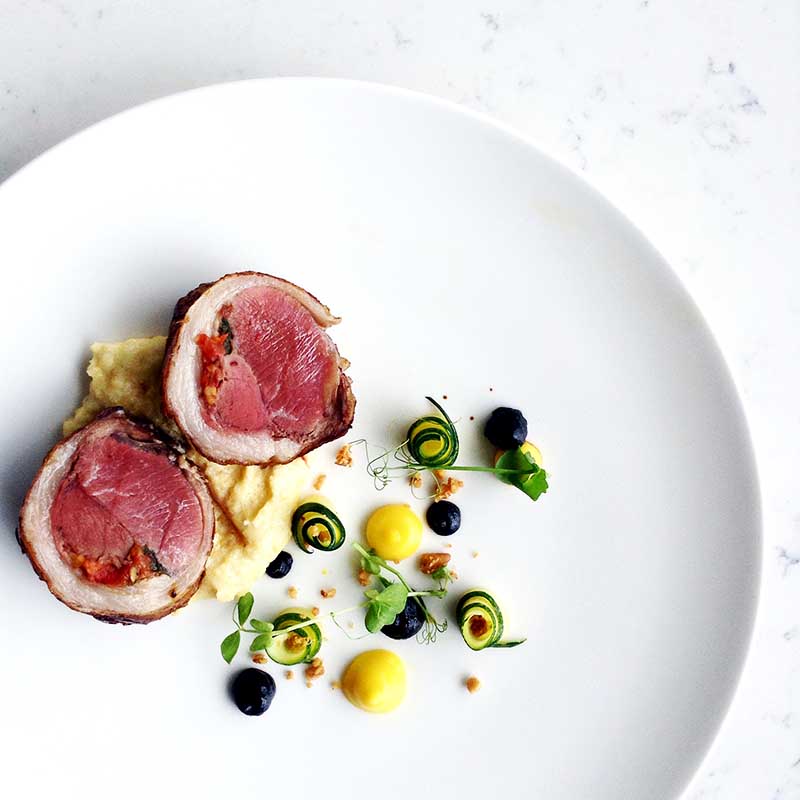 The Set Lunch Menu at Mireio is another tasty option with starter, main course and dessert for P1,340 available from Monday to Saturday, 12:00 noon to 2:30 p.m. For starters, the Smoked Ham and Melon Salad offers contrasting notes for vibrant flavors pairing well with the Pan-Seared Catch of the Day, Black Garlic Puree, Asparagus and Lemon Beurre Blanc or the comforting Homemade Linguini Pasta with Manila Clams "a la vongole." For dessert, the Tart of the Day or the elegant Rum Baba with Spiced Pineapple and Coconut Vanilla Ice Cream ends your lunch on a high note.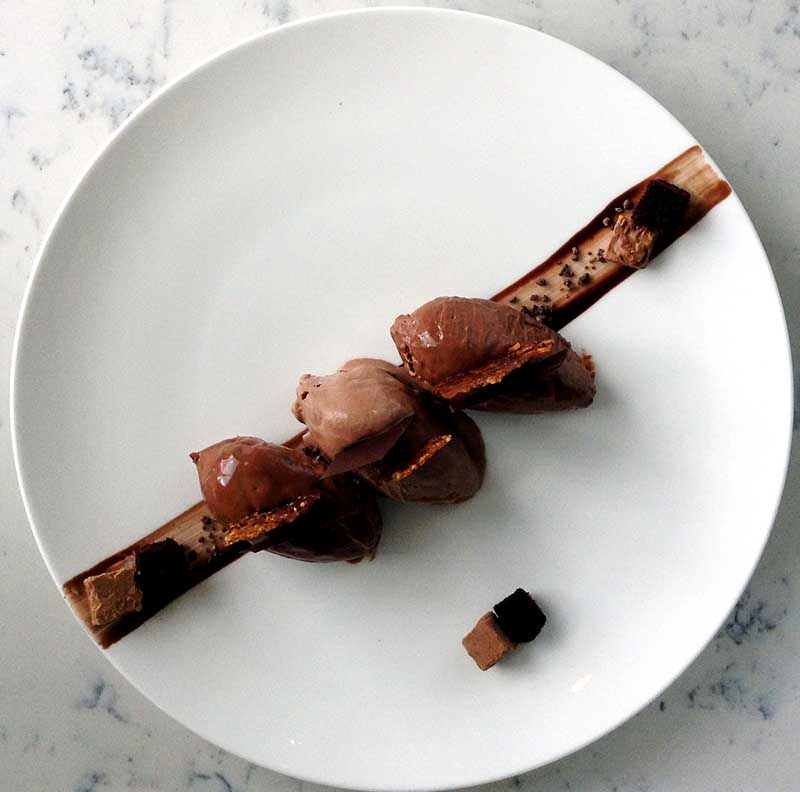 From starters to mains and desserts, Chef de Cuisine Herve Clair takes you on a flavorful culinary journey with his masterfully plated dishes. A la carte or Set Lunch Menu, lunch is always special at Mireio. See you at Mireio!
Mireio is located at the 9th floor of Raffles Makati Hotel, 1 Raffles Drive, Makati Avenue, Makati City. Call 7795-0707 or email mireio.makati@raffles.com for inquiries and reservations.
Hits: 94