The Season of Canadian Beef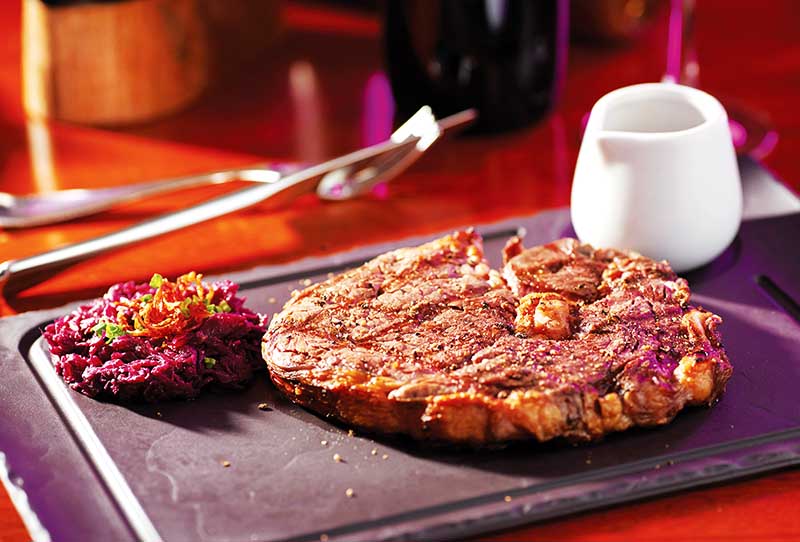 Canadian Beef has been slowly but steadily making itself an option at various establishments, the latest one being Sage Bespoke Grill at the Makati Shangri-La. The theme of the night is "Canada's 4 Seasons", which is basically hearing the strains of Vivaldi but in steak form. It's a unique idea to walk diners through the myriad of ways Canada beef can be prepared during the seasons, even if, yes, the Philippines only has two.
These events would usually see the appearance of a Canadian guest chef, but with the specter of COVID-19 affecting all aspects of life, the guest chef was not allowed to fly here. Chef de Cuisine of Sage Sebastian Barcudes more than made up for it by preparing a really interesting menu, an elevated take on Canada's comfort food.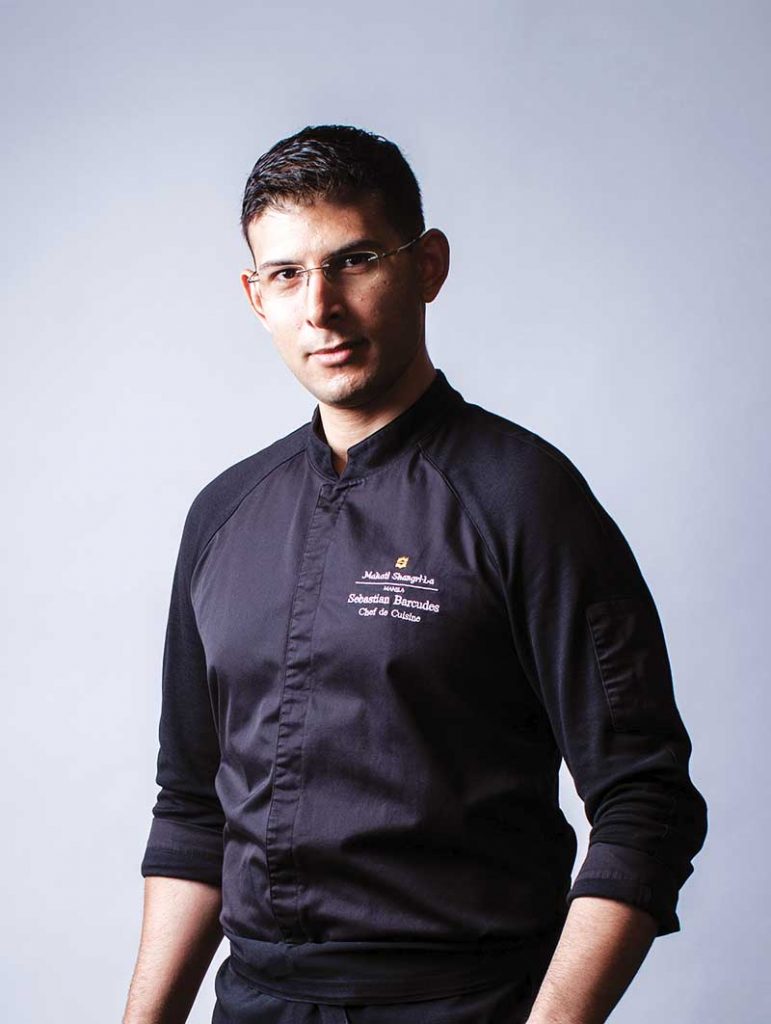 A starter of Beef Consomme, Young Vegetables, and Truffle Celestine is certainly comforting. This dish, as written on the menu, was said to be inspired by the soups Canadians make for spring, "a restorative food from a long, cold, and dark winter using the first vegetables to appear in their gardens". The broth is mushroomy and the celestine truffle, which I can best describe as a crepe dumpling, is pillowy, almost marshmallow in texture, made for a pleasurable slurp. Accompanied by a Pillitteri Cabernet Merlot VQA 2013, this light red that echoed currants transforms into an earthy, woodsy accompaniment with the dish, enhancing both the wine and the broth on the palate. VQA refers to Vintners Quality Alliance, a regulatory agency responsible for maintaining the integrity of local wine appellations and enforcing winemaking and labeling standards in Ontario, Canada.
Surf and Turf becomes Reef and Range accompanied by the Three Summer Sisters. A confit of Canadian Spot Prawn sees the prawn perfectly underdone (malasado), and which if you were home, it would be a very suppable prawn head. The Beef Cheek Tortellini got a special mention from Crista McInnis, Counsellor and Senior Trade Commissioner of the Embassy of Canada who said the braising "brought out some extraordinary flavors". Three Summer Sisters refer to a trio of beans, squash, and corn, which are grown and harvested together, and takes its name from an Iroquois creation myth involving Sky Woman and her daughter, the result of which provided food for the Iroquois people. The wine for this dish is a Pillitteri VQA Gewurztraminer Riesling 2017, which is definitely perfect for summer—a bright, fruit-forward and refreshing white, and infinitely better than a spritzer.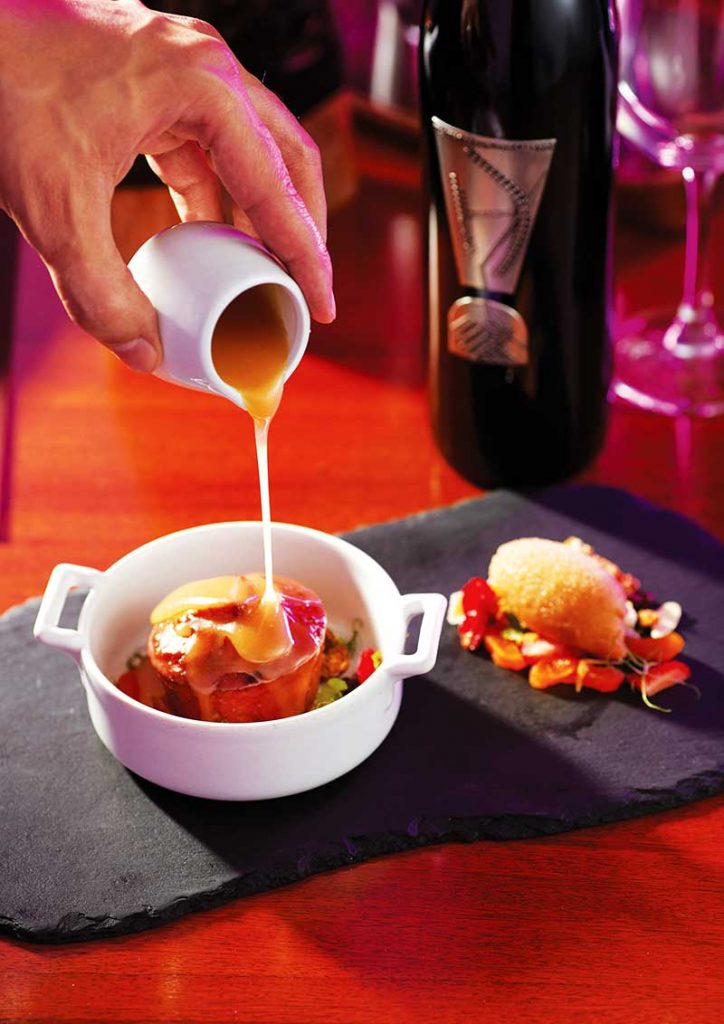 This is the second Canadian Beef dinner I've attended that served their homegrown Pillitteri wines throughout, and I can say that I have not met a Pillitteri wine I did not like. The pairings range from harmonious to exquisite throughout the entire meal.
Autumn saw Beef Chuck done two ways, with baked cauliflower, beef fat rosemary potatoes mustard. A superb classic Pommery Meux Mustard is really all I need for this dish, and potatoes fried in beef fat is music to anyone's ears. Just ask Malcolm Gladwell, who dedicated an entire episode of his podcast "Revisionist History" arguing about the superior taste of when McDonald's fries were fried in beef tallow.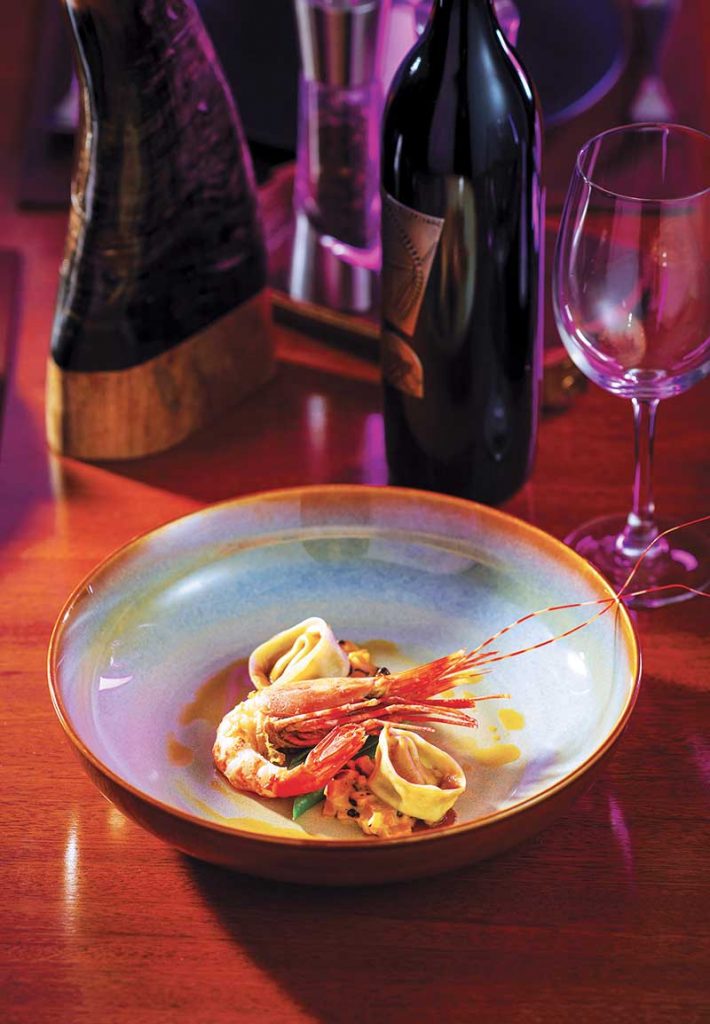 The Pillitteri Riserva Cabernet Franc Appassimento VQA 2012 matches the char in the Wood Grilled Prime Ribeye with Charred Cabbage, Honey Glazed Turnips, and Mustard Jus. It's a very complementary pairing, where it's woodsy but not too tannin heavy. A perfect embodiment of a winter dish. What I also enjoyed about the dishes is that Chef Sebastian gave as much attention to the vegetables as he did to the meat and this was most apparent in this entree with the tart, sour and bitter flavors of the charred cabbage, the sweetness of the glazed turnips really creating comforting and harmonious flavors with the beef.
Pumpkin Spice Sticky Toffee Pudding with Dark Beer Sorbet and Dried Fruits and Nuts is very evocative of being inside a log cabin on a wintry night. I really enjoyed the dark beer sorbet with its subtle bitter and malty flavors. Canada has long been known to dominate the icewine category, providing 20% of the world's supply. Icewine is expensive because it's basically the hothouse flower of wines with harvest being done on overripe frozen grapes at the crack of dawn. The Pillitteri Reserve Cabernet Sauvignon Icewine VQA 2013 certainly did not disappoint, which is more complex than white icewine, and tasted like figs, peaches, and strawberries on the palate, but becomes perfectly tart when paired with dessert. The seasonal arc of each entree made us think about the kind of relationship Canadians have with their land and its role in their sustenance, and gave us a glimpse into a food identity that has often been dominated by their North American neighbor, the United States.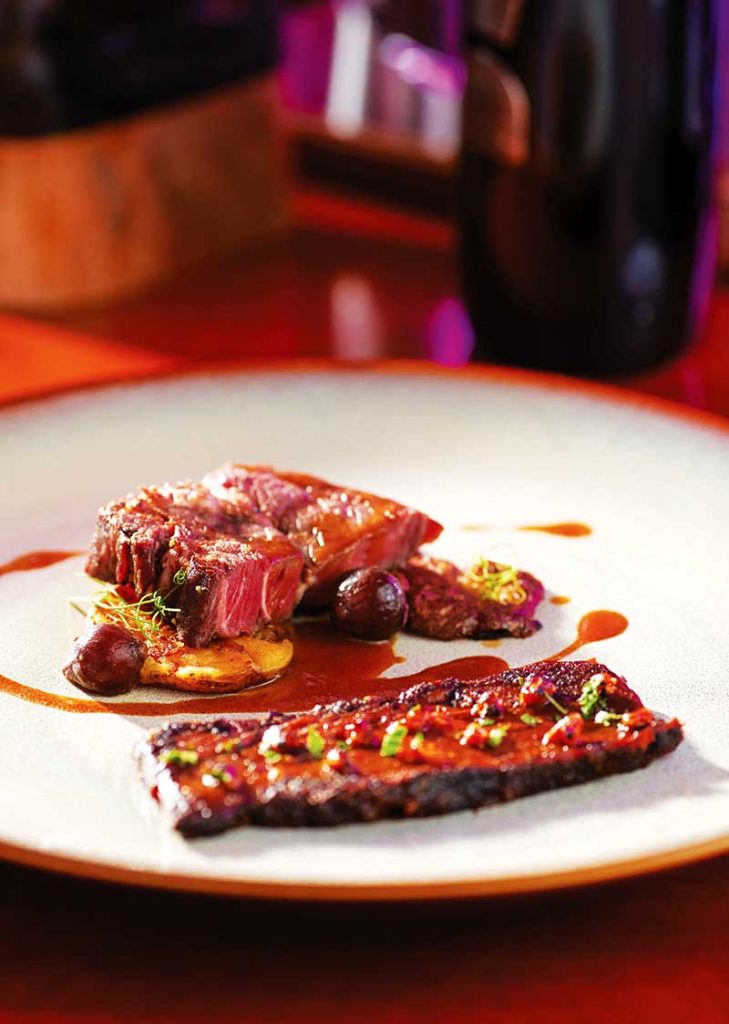 Julius Sy, Sales Supervisor at Hightower Philippines, one of the big distributors of Canadian Beef in the Philippines said that sales have indeed been picking up. Canadian Beef may not have been in play on commercial menus before, but they're surely making their presence felt now.
Hits: 120