TikTok, Home to Rising Local Artists and Popular Personalities Who Were #DiscoveredOnTikTok
Manila, Philippines – October 28, 2021 – TikTok, the leading destination for short-form mobile video, has seen many creators who have been #DiscoveredOnTikTok, go on to create amazing opportunities for themselves, especially in The Philippines. These creators have successfully grown their careers and tapped on multiple avenues such as becoming recording artists, entrepreneurs, and even personalities in local media.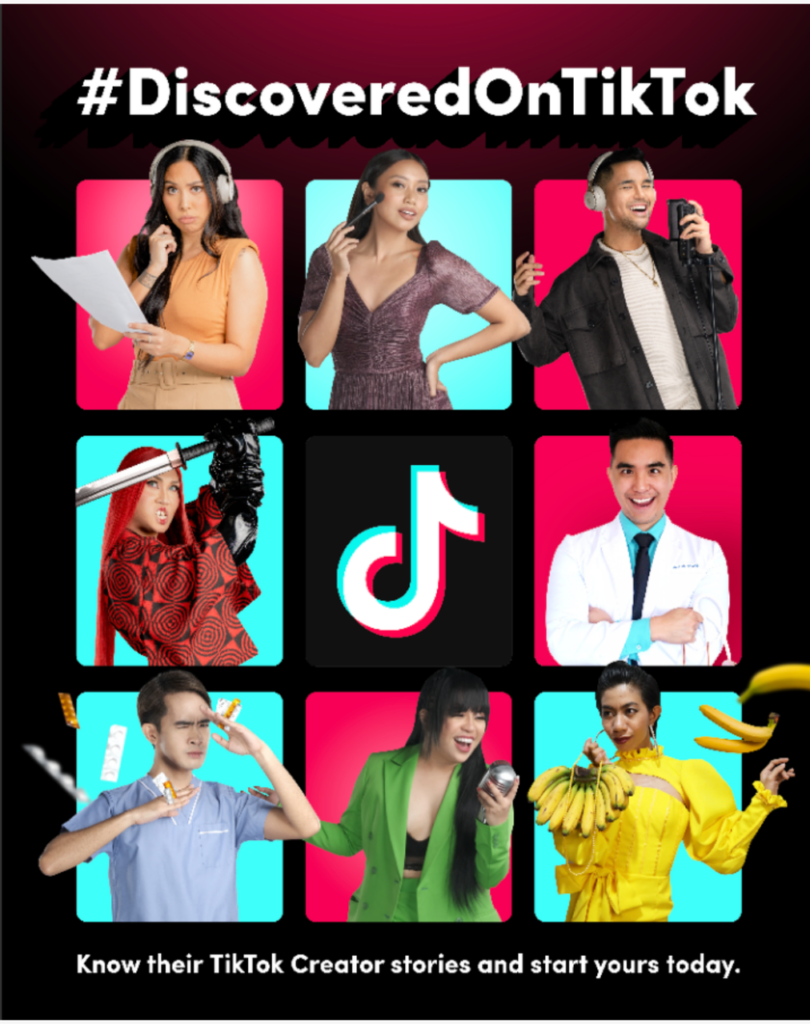 To further inspire the community to keep on creating unique content, TikTok is collaborating with these TikTok-grown talents through the #DiscoveredOnTikTok campaign, where top TikTok creators share how they started their TikTok journey, how this has allowed them to grow both online and offline, and how the platform has helped them broaden their reach for their advocacies and thrive in their respective careers.
The Voice of Your Dreams
Inka Magnaye is the voice behind many iconic Filipino commercials. She started out on TikTok sharing her belly dancing videos, Mafia Point of View (POV) duets, and behind-the-scenes clips that show how she records her voiceovers. When people discovered that she was the voice talent behind so many popular commercials and the in-flight voice of the Philippines' flagship airline, she quickly rose as one of the most recognizable creators on the platform and has since become a sought-after talent and host for events. Inka recently launched her successful podcast, Sleeping Pill With Inka, as well.
Random Girl of SM Megamall
Zendee first got a taste of internet stardom when she went viral as a random girl singing in SM Megamall, and then invited to appear on The Ellen Degeneres Show. She has experienced several opportunities as a singer over the years but what ultimately helped launch her career as a performer was her viral parody of the popular #TalaChallenge on TikTok in 2020. Zendee has cited TikTok as one of the major pushes for her own musical journey, and the perfect platform for her to showcase her talent as a singer. At present, she has been able to work with big brands and host the online companion show of the "videoke" reality game show, Sing Galing.
Banana Queen
Joyce Glorioso, who goes by @joyang.tv on TikTok, has been passionate about performing ever since she was young. A cook by profession, she became TikTok famous after sharing videos of herself dancing with a deadpan expression. In this video, TikTok users spotted bananas hanging from the ceiling of the kitchen where her videos were filmed. She has since been dubbed "Banana Queen" by her followers. Joyce has recently gotten noticed by local media for her funny TikTok videos, and she was even offered a part in the upcoming adventure series, Lolong, which will air in the Philippines on GMA.
The Pharmacist
Arshie Larga is a local pharmacist working at his family-owned pharmacy who gained millions of views and followers on TikTok because of his educational videos that explain healthcare topics covering misinformation on medication, vaccines, and COVID-19. He started making TikTok videos with the goal of educating the public, providing his audience with correct information in a span of one minute. He is known for being considerate and generous to his real-life customers, showing day-to-day clips of taking the time to educate his customers and answering their questions, breaking the notion that medical professionals are intimidating and difficult to talk to. Since being discovered on TikTok, Arshie has been invited to speak at multiple medical webinars and has also been interviewed several times by local media outlets. He is often referred to as an inspiration to younger audiences and aspiring pharmacists.
The Doctor
Dr. Kilimanguru is one of the most popular educational creators on TikTok and was one of the winners of the Top Creative award at the first TikTok Awards in the Philippines. He had aspirations of becoming an actor but chose to pursue medicine instead after realizing that there were very limited opportunities for actors in his hometown. For the past year, he has used social media as a creative outlet for his performances. However, after joining TikTok, he has amassed millions of views and has since been interviewed on different TV programs about his TikTok journey. His claim to fame is his educational content that features simple explanations for different illnesses and health conditions, from aneurysms to Covid-19. Dr. Kilimanguru always finds ways to inject humor into his TikTok videos too, making his content even more entertaining and relatable to users.
Inspiring a Generation of Confident Filipinas
Ayn Bernos is considered one of the most recognized TikTok creators in the Philippines. A proud morena, she first joined the app to promote self-love by showing snippets of her day, sharing affirmations, and confidently posting different aspects of her life from beauty to fashion. Continuing her advocacy outside the platform, Ayn has also successfully launched a podcast and a fashion label that both focus on empowering Filipina women who do not fit the typical beauty standards. She has also made waves as one of the Top 30 finalists at the recent Miss Universe Philippines competition, which earned her the nickname, "TikTok Star to Miss Universe Philippines aspirant" in various media interviews.
The Musician
JMKO is among TikTok's discovered talents who have successfully risen to fame through the platform. TikTok has been very important in his music journey. On TikTok, he has caught the attention of both local and an international audience with his amazing song covers and crazy "popcorn" duet videos, helping him gain millions of followers and views in a short period of time. Through TikTok's partnership with Himig Handog, one of the biggest songwriting competitions here in the Philippines, he achieved one of his music career goals and was selected as a song interpreter amongst top artists in the industry. He has now released an EP, "Prelude" and has been a recurring performer in ABS CBN's entertainment variety show, "ASAP".
Creating Content with Pride
LGBT comedian, Sassa Gurl, started going viral on TikTok because of her funny Filipino and nostalgic content featuring day-to-day situations that are highly relatable to many audiences in the Philippines. Sassa Gurl is quickly becoming a household name and a meme icon for Gen Z Filipinos. Just recently she has graced the cover of a local magazine, Village Pipol's Pride Month issue.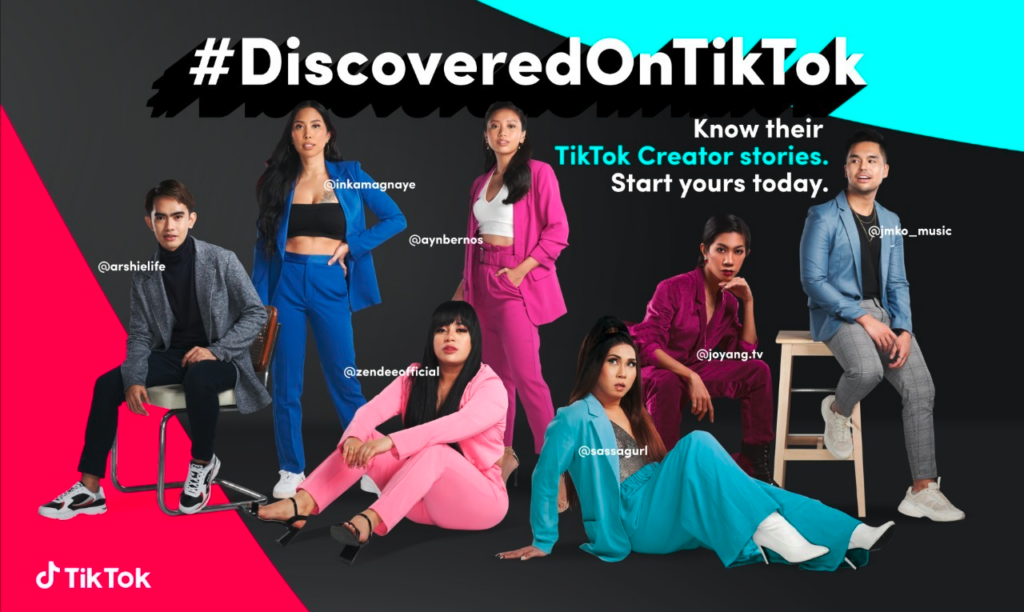 Get to know more about our creators and their stories here. You too can be #DiscoveredOnTikTok when you share your original, unique, and creative content! Download the app on your iOS and Android devices to get started.
Hits: 529