Cleen and Green, the Eco-friendly Cleaning Service, Officially Opens for Franchising
NOW  FRANCHISING:  Cleen and Green, the Eco-friendly Cleaning Service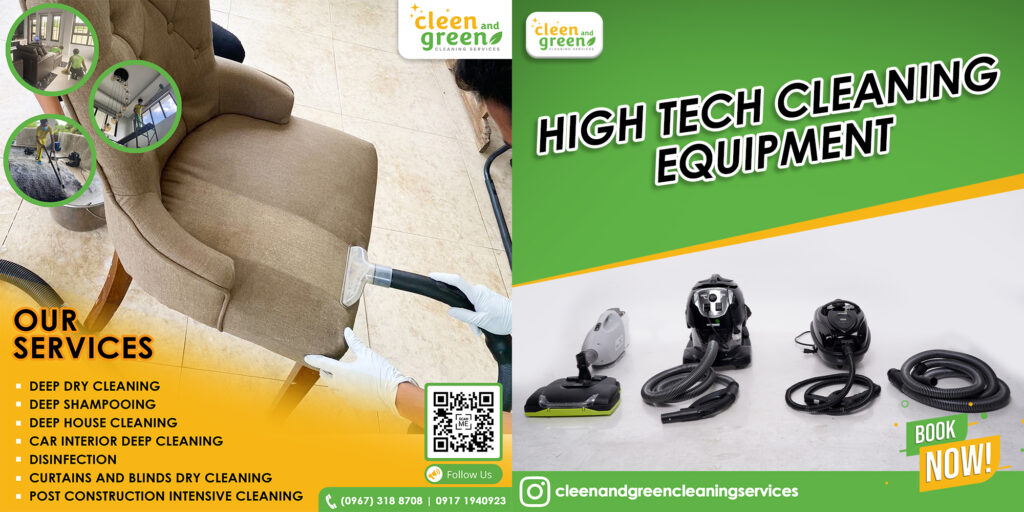 Established last 2020, from its humble beginnings, now, the company has grown full force providing the community with high-quality professional disinfection and cleaning it needs.
With their presence in key locations in Lipa, Cavite, Laguna & Quezon City and continuously expanding nationwide, they will be able to impart to the market the importance of a specialized deep cleaning /  disinfecting process and propagate eco-friendly service by using plant-based solutions to protect their clientele from the hazardous chemical that may harm pets, kids and beloved elderlies.
By utilizing Cleen and Green's recognizable brand name and high reputation,  you, too, can become a part of their high potential business venture towards excellence. This exciting new lucrative business model is available here and overseas allowing exponential growth!
Cleen and Green aim to connect with partners worldwide. A chance for OFWs to partner with relatives back home to earn, work and grow a successful business!
It is finally time to respond to the demand of the community and provide them with a reliable revolutionary Cleaning and Disinfection Service that aims to protect homes from common viruses and bacteria, as well as our planet, as an eco-friendly company.
It's Cleen and Green's time. Email them to start on your journey! info@cleenandgreen.com. Check their website and social media channel links below: Website: https://cleenandgreen.com/
Instagram: https://www.instagram.com/cleenandgreencleaningservices/
Facebook: https://www.facebook.com/cleenandgreencleaningservices/
Hits: 182