EROC Philippines Launches Its New Affordable M1 Air Fryer for Millennials Living Independently
Manila, Philippines | 12 January 2022 – EROC Philippines, an e-commerce smart home appliance brand, brings a new and affordable must-have kitchen commodity to the local market – the EROC M1 Air Fryer. This new air fryer from EROC features One Spin smart temperature control and a pressurized cooking environment that makes cooking easier and more efficient.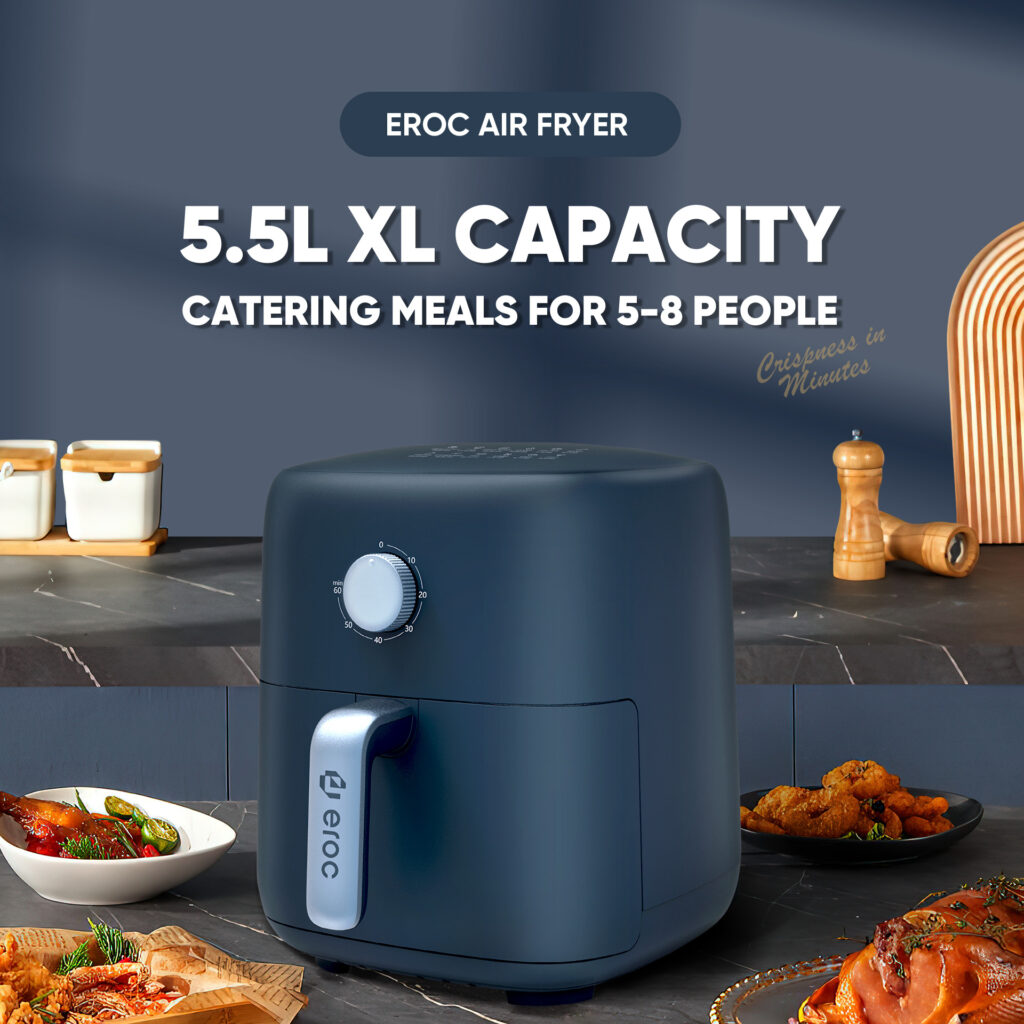 The EROC M1 Air Fryer will be available on the brand's official flagship store on Lazada and Shopee starting 19th January with the manufacturer's suggested retail price of PHP 3,999.00. But as part of the brand's grand launch, it will be initially available for only Php 1,999.00 from 19th to 21st of January! Furthermore, EROC will be holding a weekly Facebook lucky draw on EROC Philippines starting on 17th January where customers get the chance to win an EROC M1 Air Fryer for FREE.
More Filipino millennials are now keen on having their own homes. In fact, experts forecast that the real estate industry will be driven by millennials this and the coming years. And for every newbie homeowner, furnishing the house is just as exciting as buying it. This is the reason why EROC ensures that Filipino millennials have viable options for appliances that don't drive up their moving costs further. But besides attainable pricing, using air fryers like EROC's M1 comes with other benefits perfect for Millennials living independently.
One-Spin Air Fryer
Fast-paced millennials establishing independent lives in the metro need kitchenware that can ease them into their new homes. This entails the need for smarter appliances that don't come with hefty instruction manuals that are difficult to digest.
The EROC M1 Air Fryer has an ergonomic design that makes control and navigation quick to understand. It has a singular central knob used to manage the M1's smart temperature control. After one spin, users can leave the air fryer and work on other items on their checklist.
Smart Temperature Control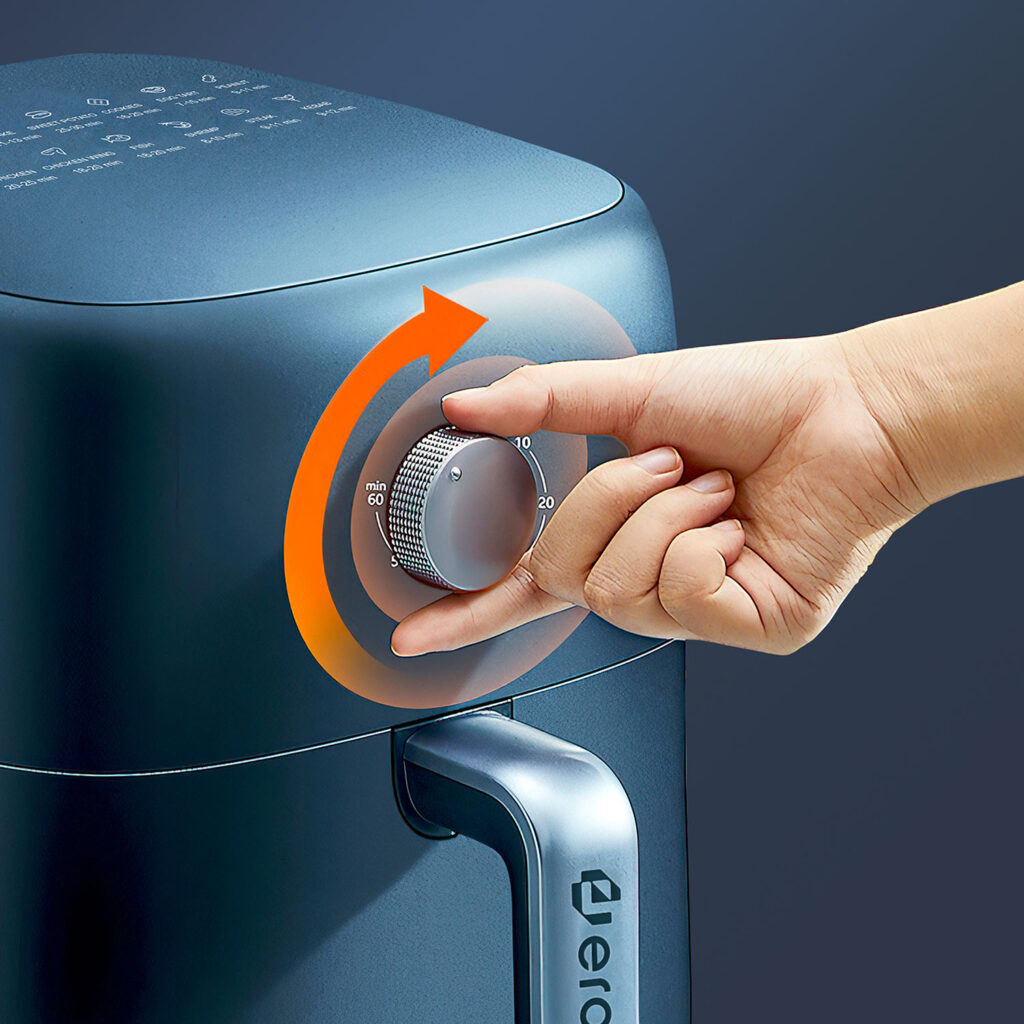 Users of the EROC M1 Air Fryer need not worry about over or undercooking. This smart kitchenware comes with a nifty function called smart temperature control which monitors temperature in real-time. Multiple temperature sensors are placed strategically inside of the air fryer cavity which enables the smart appliance to heat up faster with small temperature increments, hence cooking the food evenly at a quicker pace.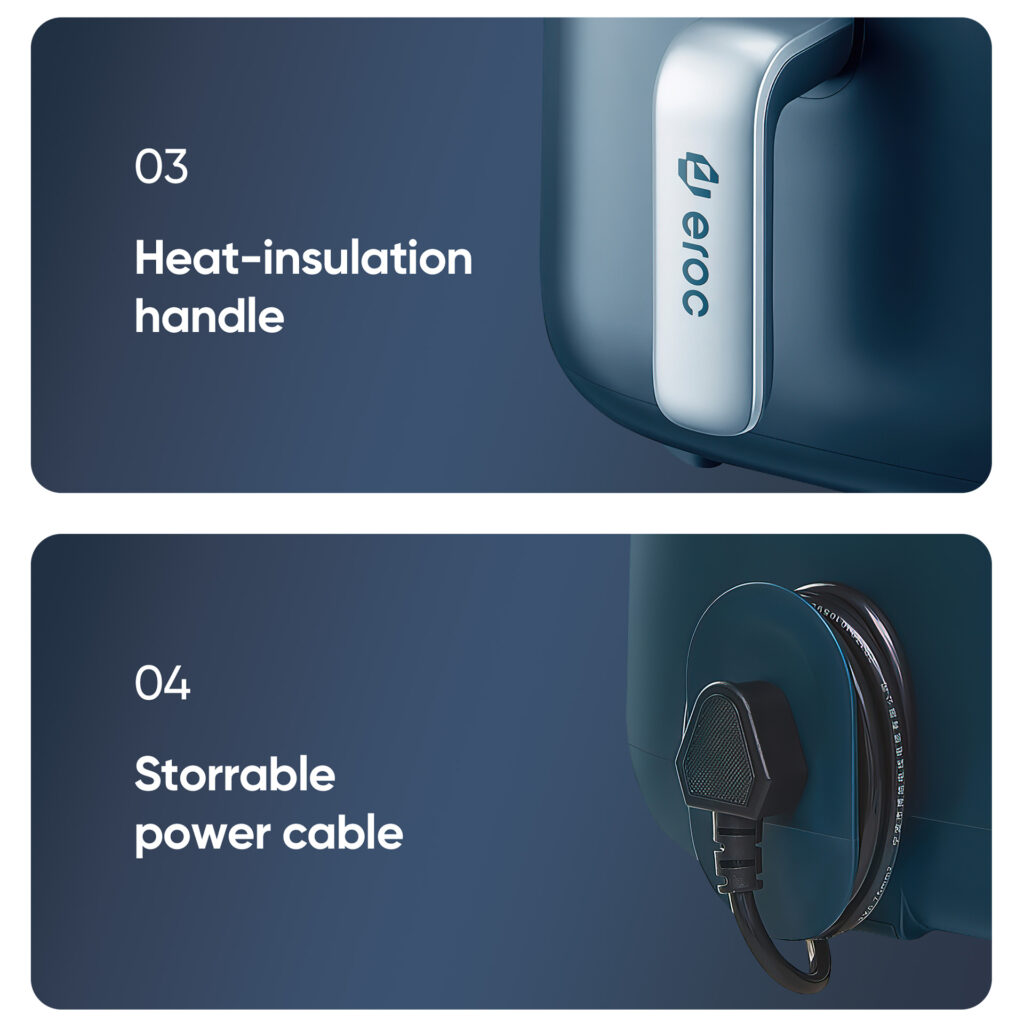 What also sets the EROC M1 Air Fryer apart is its simulation of a pressurized cooking environment made possible by its well-sealed cavity. Once the user pushes the frying basket and closes the air fryer, its 1400W high heating power is optimized to concentrate on the food being cooked, frying it to perfection.
It is also a plus that the EROC M1 Air Fryer comes with recipes on its top cover thereby ridding the need to review cookbooks and tutorial videos prior to cooking. Very efficient.
Healthier Option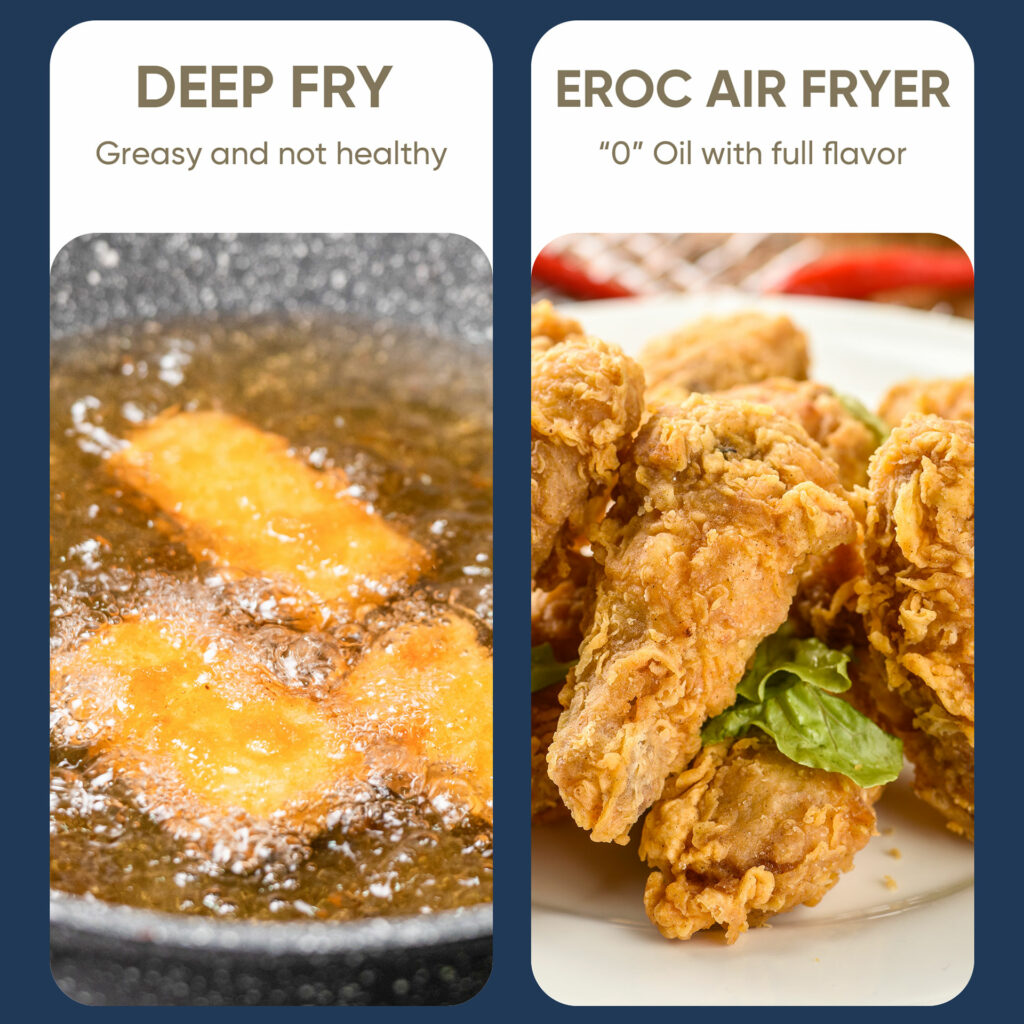 Air Fryers come with many benefits that have catapulted them to the top of preferred kitchen appliances by Millennials and even Gen Zs. But what made Air Fryers popular among the younger generations is their main proposition – they use way less oil compared to traditional cookware yet are still able to seal in the flavor.
Decreasing oil use for cooking reduces calorie and fat intake significantly. This helps users cut off unhealthy oils to better manage their weight. And in a country where hypertension-related diseases continue to be among the top causes of mortality, avoiding deep-fried food is highly recommended.
Small Yet Very Capable
Real estate in central business districts does not come with a lot of space. Because of this, millennials buying new homes are in need of appliances that do not take up much space yet can still do the job. The EROC M1 Air Fryer is only one-fifth in size of a traditional wall oven. Its size also allows it to cook faster with no pre-heating thus cushioning electrical usage. It also has a 5.5L capacity, which can accommodate food for a party for five to eight people.
Water-Based Paint Rinse and Clean
Everybody loves eating but almost nobody likes cleaning after – and that's the gospel truth. So those living a fast-paced lifestyle, like millennial corporate gladiators, require appliances that are very easy to clean – and the EROC M1 Air Fryer is exactly this.
Thanks to its application of patented "Water-Based Paint" on the frying basket and tray, the EROC M1 Air Fryer does not come with all the cleaning hassle. The water-based paint prevents the oil and other ingredients from sticking to the contacting surface of the frying basket and tray – very easy to rinse and clean.
Sturdy Enough for the Years to Come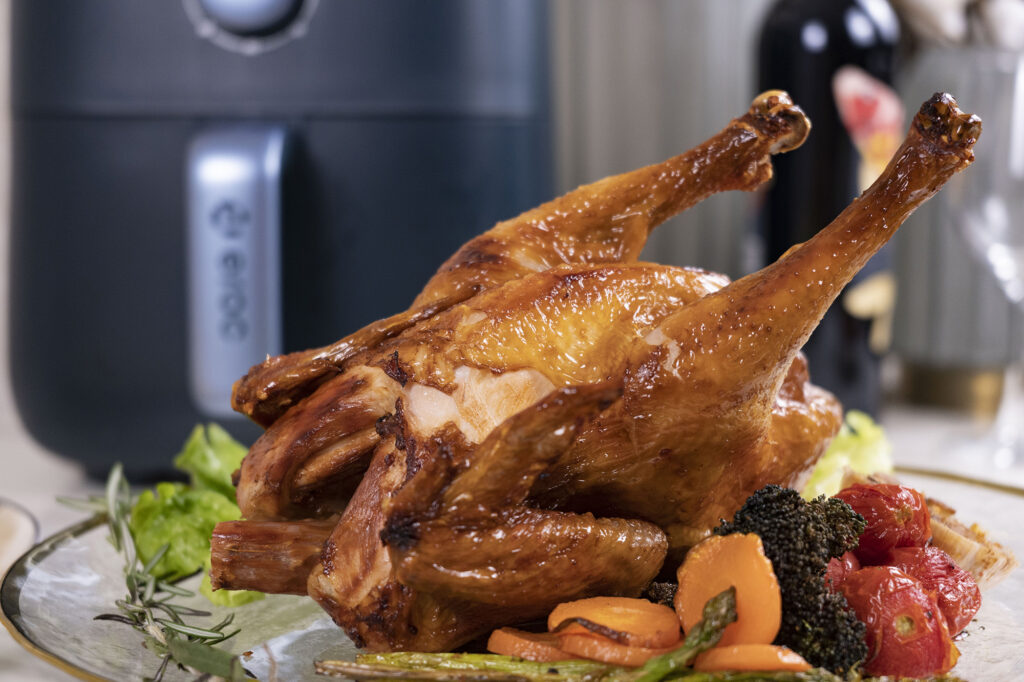 Millennials are very conscious about their finances. They carefully select which items to invest in and which ones can benefit them most in the long run. This has challenged brands from the world over to come up with products that provide bang for buck value and longevity of usage.
The build of the entire EROC M1 Air Fryer, for instance, has been designed meticulously to stand the test of time. It has a matte-finish exterior that was molded from premium plastic and its power cord is thicker and longer compared to that of competitors'. Lastly, the M1 Air Fryer's frying basket is made of heavy-duty steel. The EROC M1 Air Fryer has been tested by international standardization agencies, earning certificates from the European Union (EU) Registration, Evaluation, Authorisation, and Restriction of Chemicals (REACH) Regulation; and the Restriction of Hazardous Substances (RoHS) Directive.
The kitchen is the heart of every home. It is where celebrations and special occasions start. To have a smart-functioning kitchen is heaven-sent for any newbie 'chef' establishing a life of their own in their new home, hence efficient and affordable cooking buddies like the EROC M1 Air Fryer are an essential addition to the countertop.
For more information on the EROC M1 Air Fryer, customers may visit EROC Philippines on Facebook

EROC Philippines is an e-commerce smart home appliance brand. The EROC is the word 'core' written in reverse, also a vivid representation of 'decentralization'. We see ourselves as a market disruptor, aiming to overturn the common conception of home-appliance, to redefine healthy living.
Hits: 649