A Neighborhood Sanctuary
Antipodean, a word defined by Cambridge Dictionary as "coming from or relating to Australia or New Zealand," best describes a Melbournesque style suburban café-restaurant that sits in the heart of Makati's Legazpi Village. It's considered by many as their go-to neighborhood coffee place.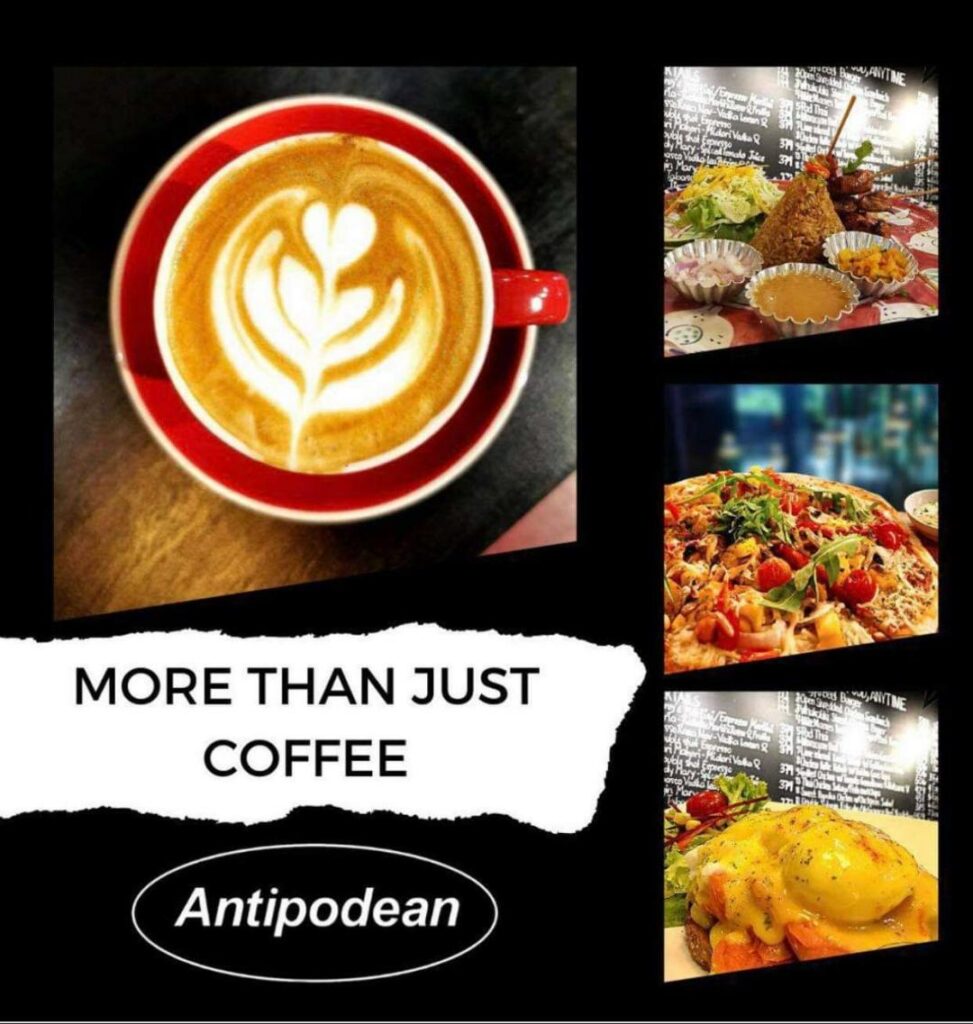 From the alfresco dining area that welcomes diners and passersby alike to the meticulously hand-picked, elegant décors, like the crimson electric fans that match the coffee cups and pepper grinders, one can definitely tell how much care and thought founder and owner Alun Evans, who hails from New Zealand, put into every little detail that went into decorating Antipodean.
In November 2021 two of  Antipodean's cafes won recognition as being in the top 80 in Asia. Antipodean Legaspi also featured 1/16 in  TatlerAsia.com's 16 Must-Try Restaurants for Brunch, Antipodean is not just any café. It immediately sets itself apart from its competitors by offering patrons an extensive menu. How extensive? It includes over 120 carefully crafted, well-loved favorites from various international cuisines like their authentic nasi goreng and chicken satay, which makes you dream of Bali with every bite, the Vietnamese beef noodles, which makes you wish you were exploring the streets of Hanoi, the classic eggs Benedict with bacon, considered by many as the world's best brunch dish, a wide array of original gourmet pizzas which always hits the spot, and an impressive selection of coffee concoctions for every type of coffee connoisseur.
Having been a coffee and food professional almost all his life, the 52-year-old restaurateur has spent countless years studying and perfecting the art of coffee roasting – including a decade working with coffee-growing communities in Indonesia. The food reflects his travel and living experiences in a number of countries. This is reflected in the creation of the menu for this truly remarkable café. 
Antipodean is not only famous for its scrumptious food and rich aromatic coffee, it is also known for providing a whole new level of the dining experience. Its al fresco dining area offers guests a fresh and safe way to enjoy the food in the company of other patrons, while its indoor dining area, with its improved airflow, has a cozy and soothing ambiance which makes it a perfect place for friends, families, and like-minded individuals to share a meal. The owner's value on family is not lost on guests, what with all the big, cuddly stuffed toys lying around, putting smiles on the faces of those who see them.
While restaurant operations in the new normal require a stricter set of health protocols, Antipodean had always been known to observe the highest level of hygienic standards even pre-pandemic. "Even before the pandemic, we've been operating the restaurant to high standards in terms of cleanliness in the kitchen and dining areas. We've just tightened a bit further to be sure," says Mr. Evans. He also assures patrons that all members of his staff have been fully vaccinated and have been trained to adhere to the health guidelines set by authorities.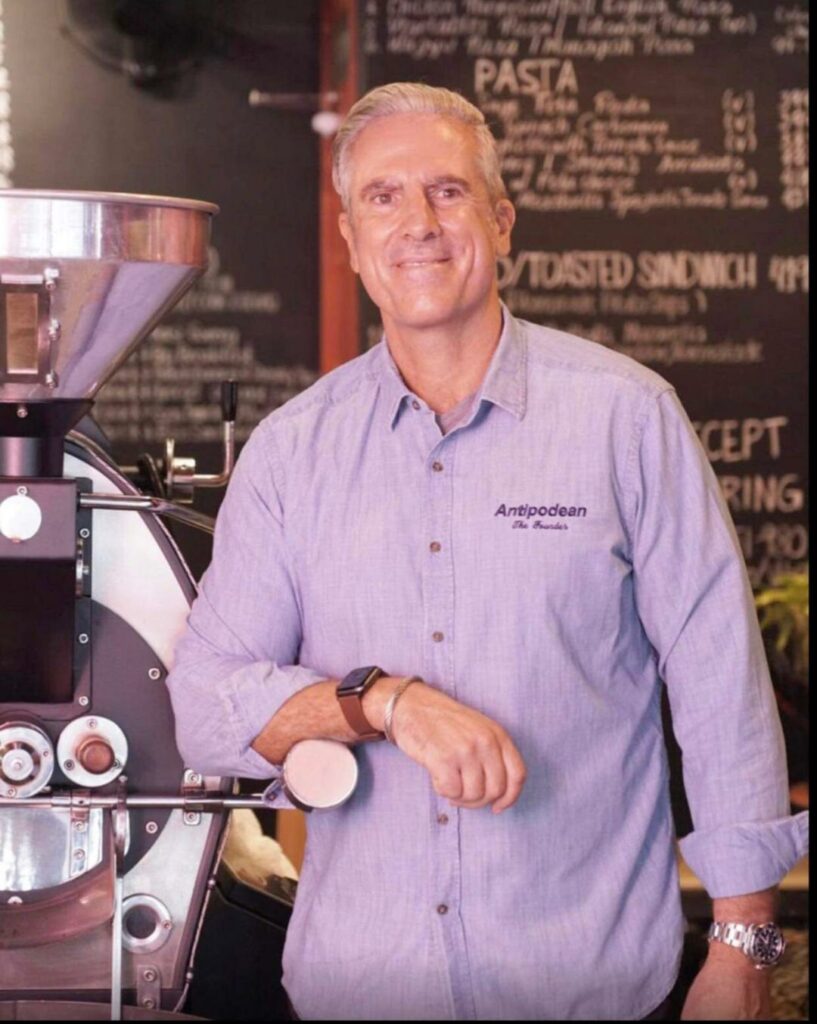 As the country's economy starts to open up, triggered by the reduction of alert levels in various areas like Metro Manila, Mr. Evans' remains optimistic. A second branch is scheduled to open in Citadines, Salcedo Village, also in Makati in mid-December, and despite the continuous rise in prices of commodities, he has decided to keep their pre-pandemic prices. He says, "We don't want to penalize customers because of the situation. Restarting is not about making money, it's about seeing our customers have a good time and enjoy our food."
Antipodean truly is a neighborhood café, whose management and staff wants nothing more than to make their patrons happy. It may not be a place where everybody knows your name, but it sure does feel like it.
Hits: 237