TikTok has provided a great platform for artists and music creators in the Philippines
December 14, 2021 – Manila, Philippines – Welcome to our Year on TikTok 2021 – Music Report.  It's been another big year for music on our platform and for our community and we're excited to share with you the tracks, the artists, and the moments that made 2021-of-a-kind.  You've already seen the most popular global track by creations and the favourites from the Philippines but now it's time to look a little closer at what happened in the last 12 months.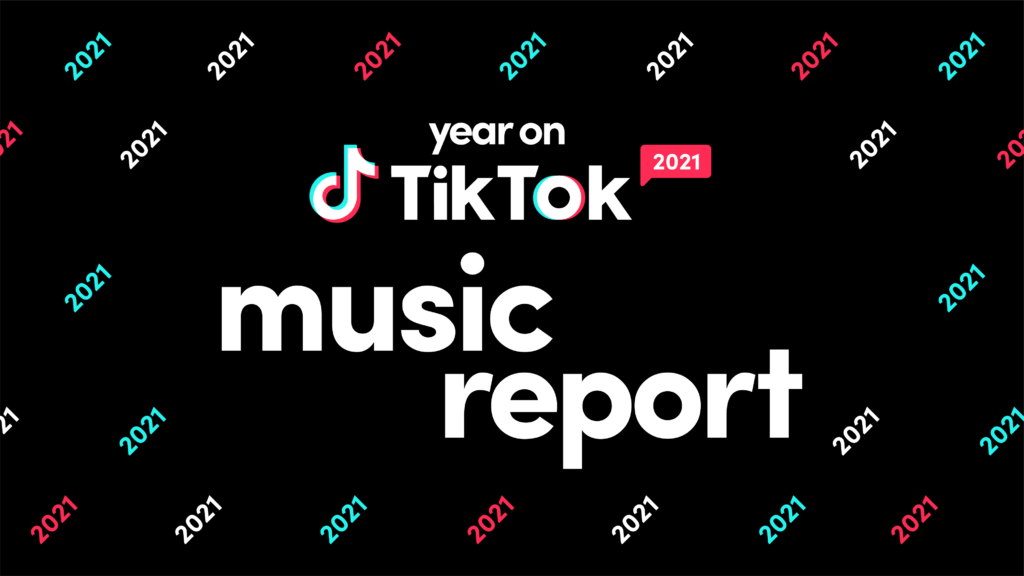 We started the year by welcoming the global icon David Bowie to TikTok and we never really looked back. From Abba to Ed, J Balvin to Justin Bieber, BTS+Coldplay, and The Beatles too, music has been at the heart of the trends, your video creations, and connected our community like never before. We've seen established stars such as Drake and Kevin Gates to new up-and-coming talent delight our community, inspire creativity, and truly bring joy in all its forms.
"TikTok opens the door to new artists, new sounds, underground and DIY scenes as well as the classic hits, connecting them with a global audience and passionate music community like never before. 2021 has been a huge year for music and for TikTok and we've been humbled how the industry and so many artists have partnered with us to make this magic happen across so many different countries. " –Ole Obermann, Global Head of Music at TikTok
From The Beatles to Sea Shanties, J Balvin to ABBA, and of course who can forget Taylor Swift's entry –  the last 12 months have provided so many musical moments, inspired our community of one billion, and shown the world that music starts and lives on TikTok"
On Repeat: Top Tracks by Artists
It's been a big year for The Backyardigans who has been crowned the most popular video creations.  , a fictional trio from a long-gone Nickelodeon kids' cartoon. For several weeks in Summer 2021, you couldn't scroll through TikTok without seeing someone's creative interpretation of "Castaways" or "Into The Thick Of It," each of which made ideal source material for comedic sketches. Though the songs were originally written with children in mind, TikTok creators of all ages can appreciate the surprisingly complex songcraft behind these inescapable numbers.
Rewind: Top Comeback Tracks
TikTok has a knack for making the old new again, helping a new generation of fans re-discover former chart-topping hits. Whether it's Bills, Bills, Bills by Destiny's Child, or Classic by MKTO, our community has breathed new life into older tracks and brought their own creative flare to these sounds. 
Behind the Music: Most Viewed Artist Accounts
We know TikTok is the home of authenticity and joy and we've been delighted by the great videos our artists have shared this year.  Be it jumping on a trend, giving us a look at the creative process of developing their music, or just having fun, we've had a glimpse into their real selves, like never before.  Our community has loved getting close to the music creators that inspire them and we can't wait to watch, share and react to these TikToks in 2022. 
Lil Nas
Lizzo
iHeartMemphis
Jason Derulo
Oliver Tree
Coi Leray
Selena Gomez
Charlie Puth
Billie Eilish
Benny Blanco
Around the world
The music on TikTok has connected the world this year in ways we've never seen before.  One of our first and biggest trends was reviving the tradition of the Sea Shanty,  which began to make waves around the world this February.   Scottish singer Nathan Evans, won the community's hearts and minds with rousing acapella-and-hand-percussion renditions of shanties like "The Scotsman" and "The Wellerman." The latter became a huge TIkTok hit, with users of all vocal ranges using TikTok's duet function to add their own harmonies. The #SeaShanty community is a niche, but a sizable and growing one–the hashtag has over 6.3 billion video views, and "The Wellerman" climbed the charts the world over.
As we ended the year, it was the music of Africa that was taking TikTok by storm. Nigerian artist CKay's hit 'Love Nawantiti' and Somalia's Nimco Happy with her track 'I love you more than my life' really connected with our community and not just on the African continent. Bringing artists and their music together with fans all around the world is something truly magical about TikTok.
We welcomed some thousands of established music artists to TikTok as well these last 12 months: from Led Zeppelin to Rod Stewart, the late great Amy Winehouse to the wonderful Abba, and their first new music in 40 years. Hit after hit, story after story, the world has discovered, rediscovered, and loved the music on TikTok in 2021.  Here's what was top of the pops around the world for our community's video creations:
For the Philippines, the ultra-catchy "Pamparampampam" verse had global users on TikTok hooked. The song, Pajama Party was released by underground hip hop group 1096 Gang on YouTube last December 2020, and its satchy music clips like this tend to do well on the app, especially when matched with basic choreography jumpstarted by TikTok creators with a sizable following.
Global Top Songs
Masked Wolf – "Astronaut In The Ocean"
Måneskin – "Beggin"
Popp Hunna – "Adderall (Corvette Corvette)
ElyOtto – "SugarCrash!"
The Kid Laroi & Justin Bieber – "STAY"
Oliver Tree – "Life Goes On"
Erica Banks – "Buss It"
YungManny – "Clap For Em" ft. Flo Milli & Sada Baby
Megan Thee Stallion – "Cognac Queen"
Cardi B – "Up"
Yuna – "Lullabies"
dhruv – "double take"
Stromae – "Alors on danse – Slowed"
Los Legendarios & Wisin & Jhay Cortez – "Fiel"
Mc Davi & Mc Pedrinho & Mc Don Juan – "Bipolar"
Rauw Alejandro – "Todo De Ti"
Internet Money – "His & Hers" ft. Don Toliver, Gunna & Lil Uzi Vert
Boney M. – "Rasputin" (7″ Version)
Hoàng Read – "The Magic Bomb" (Extended Mix)
Dj Luke Nasty – "Might Be" – Remix
Learn more about Year on TikTok Music here www.newsroom.tiktok.com/en-us/year-on-tiktok-music-report-2021. Download TikTok on your iOS and Android devices today.
Hits: 294