GIVE YOUR HEALTH A BOOST
Herbal products add an essential layer of immunity that we need now more than ever.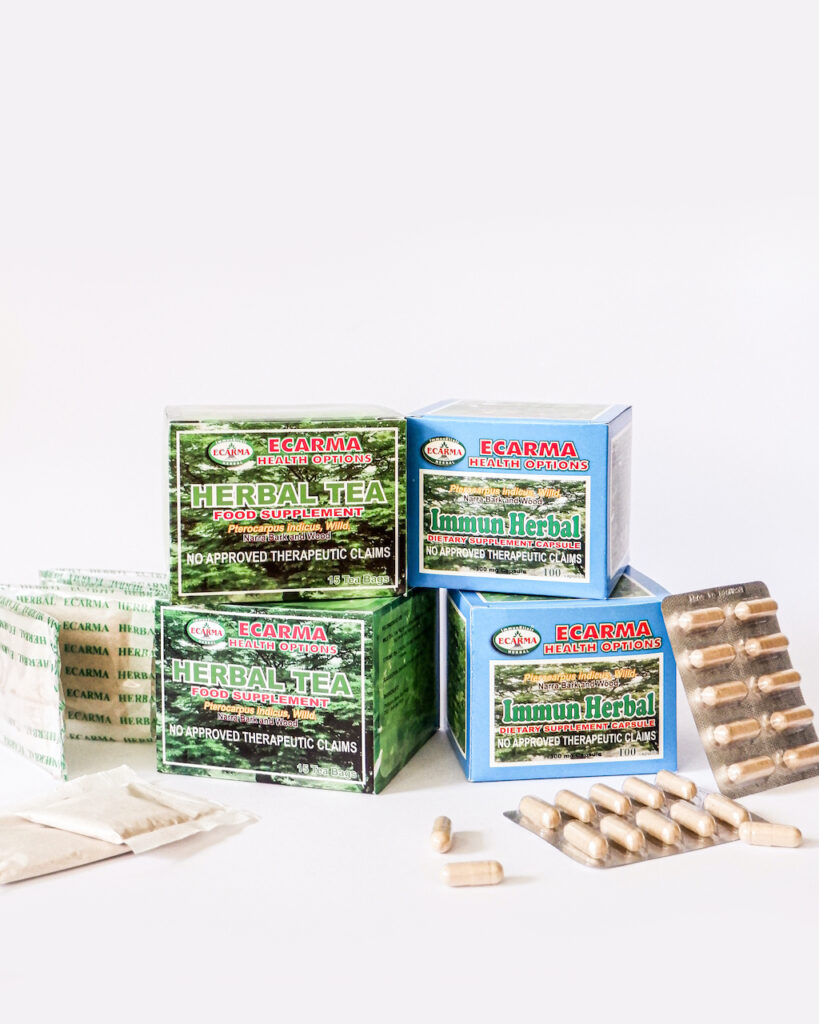 While multivitamins allow us to intake a sufficient amount of minerals our body needs in just one tablet, are you sure it's covering all the bases? Not only do herbal capsules or drinks add an extra layer of health protection to our usual multivitamins, but it also provides an all-natural alternative to the health products we ingest.
Indeed, herbal boosters—when taken regularly—could greatly contribute to our holistic well-being. Ecarma Health Options is termed exactly that: a well-being product that strengthens your immune system and improves general health and wellness. Made with the active ingredient Pterostilbene, Ecarma contains high levels of antioxidants that boost your immunity against common diseases that are often associated with stress, old age, or unhealthy lifestyles.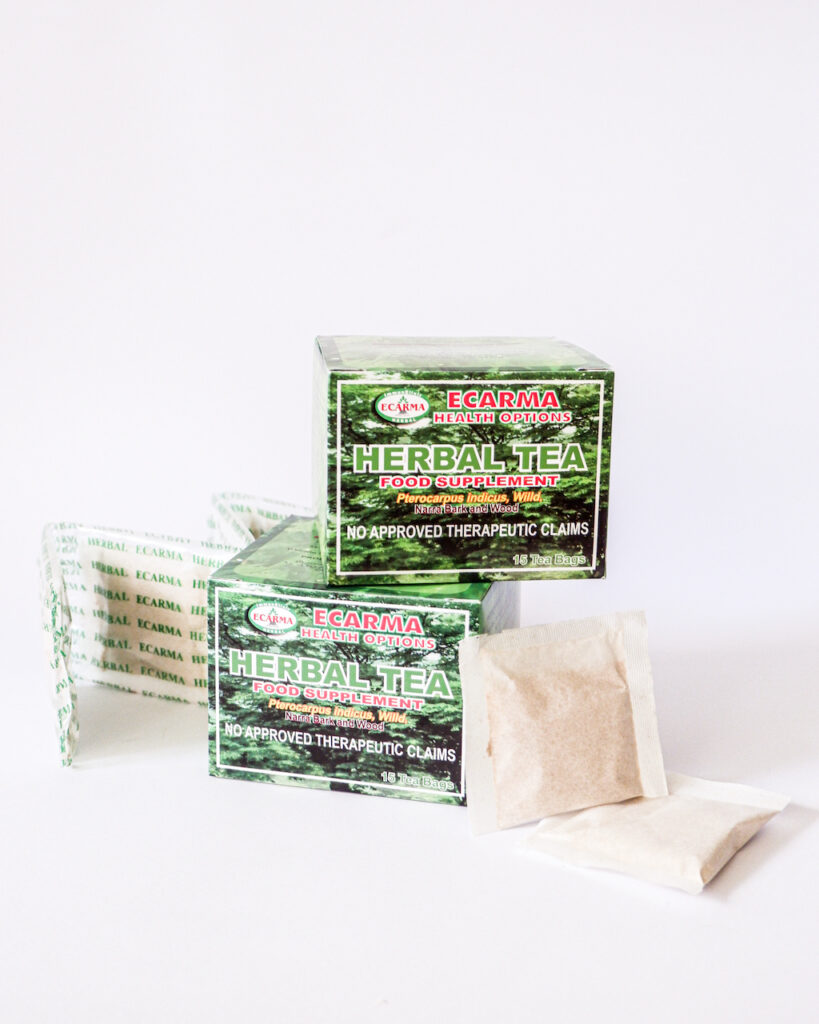 Pterostilbene is a powerful & potent antioxidant found in plants like the Narra tree. It is a known antioxidant and anti-carcinogenic, reducing inflammation in the body that makes it susceptible to diseases. Ecarma extracts Pterostilbene specifically from locally sourced area trees in Ecarma farms, using technology developed in the country by Captain Virgilio Ecarma himself.
Available in capsule form and tea bag form, Ecarma, like similar herbal products, works best when taken regularly, as part of an overall healthy lifestyle that involves food and exercise. Ecarma is FDA-approved and patented here in the Philippines to help improve conditions such as diabetes, arthritis & urinary bladder, or kidney stones. Formulated with no additives, the product takes the best of a natural antioxidant and makes it an accessible, 100% natural way to level up on our health.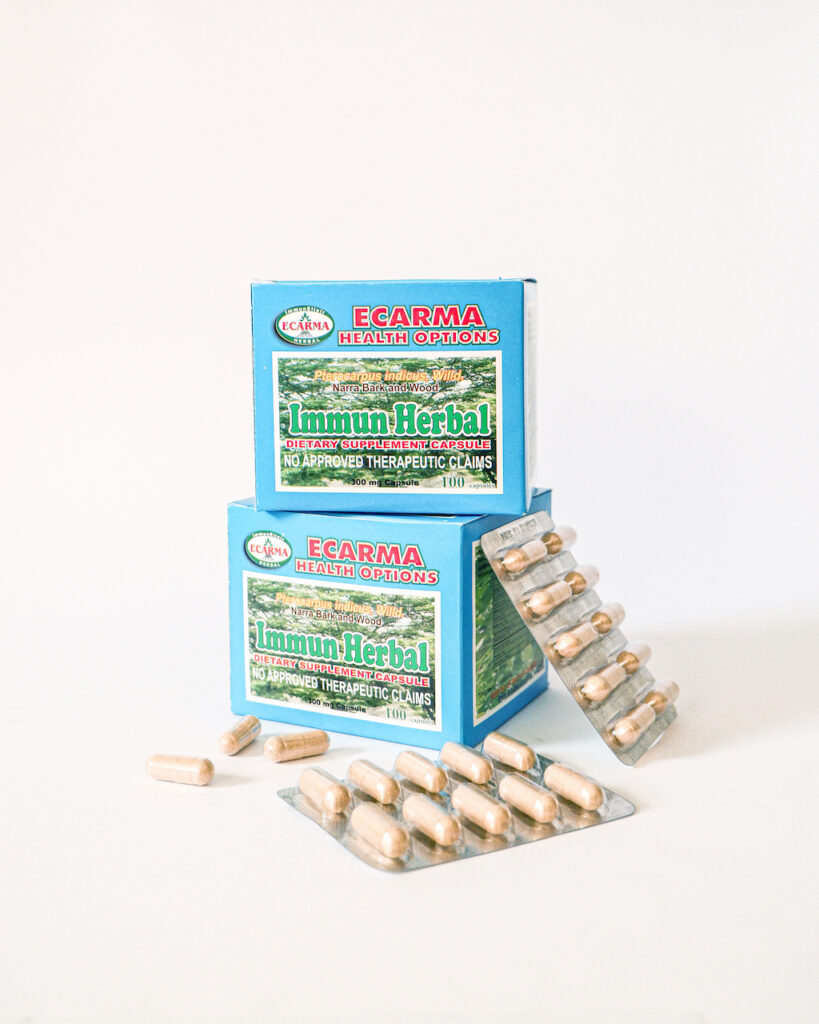 The past two years have proven that being proactive with strengthening our immune system gives us a better chance for survival when the threat of disease arises. 1-2 capsules or cups of tea with meals, up to three times a day of Ecarma increases our antioxidant level, combating the presence of free radicals in our body and acts as a defense that maintains cell health& regeneration. Our bodies need all the help they can get—along with all the components of a healthy lifestyle, herbal products such as Ecarma surely go a long way.
Relaunching the brand now has become more important than ever for Ecarma Health Options Corp.'s President, Mr. TJ Meneses "We know how important it is for families to stay protected, especially for breadwinners, those who must brave the daily commute and work outside of their homes. We are excited to announce that we are back on the shelves of all Metro Manila Branches of Mercury Drug, and we are now gearing to make our products more accessible to Filipinos nationwide."
Ecarma is available in all Metro Manila branches of Mercury Drug, and all branches of St Joseph Drug nationwide as well as online via Shopee (https://shopee.ph/ecarmahealthoptions) and Lazada (https://www.lazada.com.ph/shop/ecarma-health-options).
For more information, visit ecarmahealthoptions.com or their social media pages on Facebook and Instagram (/EcarmaHealthOptions)
Hits: 231