COOK goes to Soria
By: Katrina Cuaresma / Photos by: Maribel C. Avelis
COOK Magazine became the Philippines' representative in the Spain Tourism  Board's most recent multinational gastronomic press tour for one of its heritage-rich municipalities, Soria.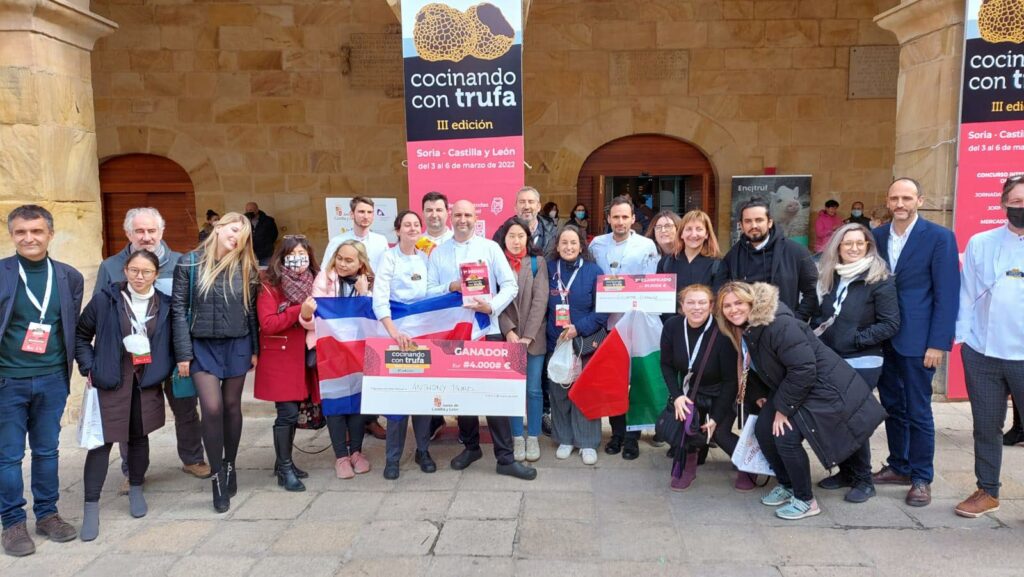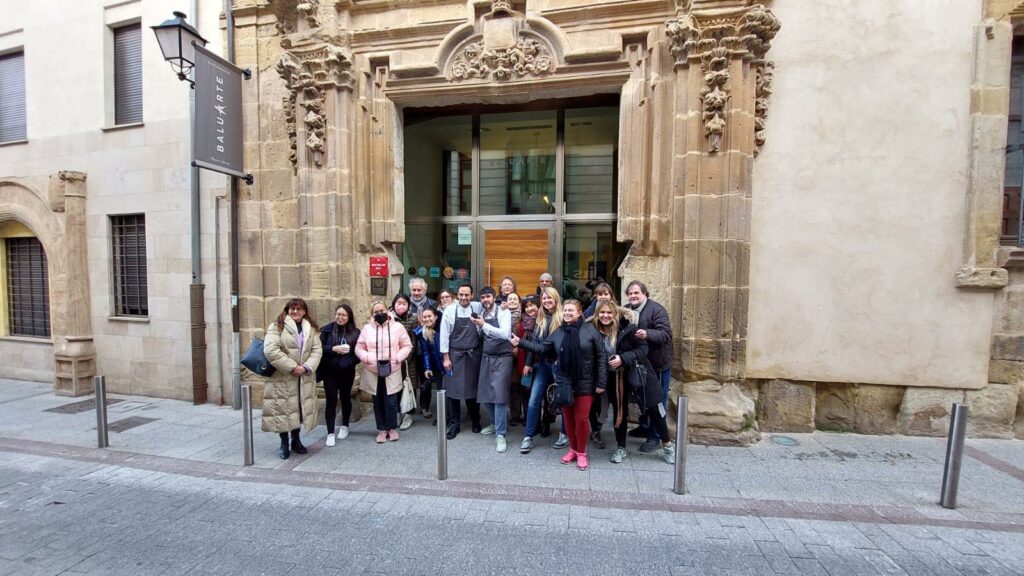 A total of 18 journalists were invited by the Provincial Council of Soria to see, discover and experience the province's heritage sites, quality cuisine, and the pride of the municipality—the prized black truffle.
Both local and international journalists formed the select contingent that likewise covered the Third "International Cooking with Truffles" contest last March 5, 2022. Journalists came from Ecuador, Germany, France, and Spain. For Asia, Spain's tourism board invited journalists from Korea, Japan, and the Philippines, with COOK Magazine as the country's representative.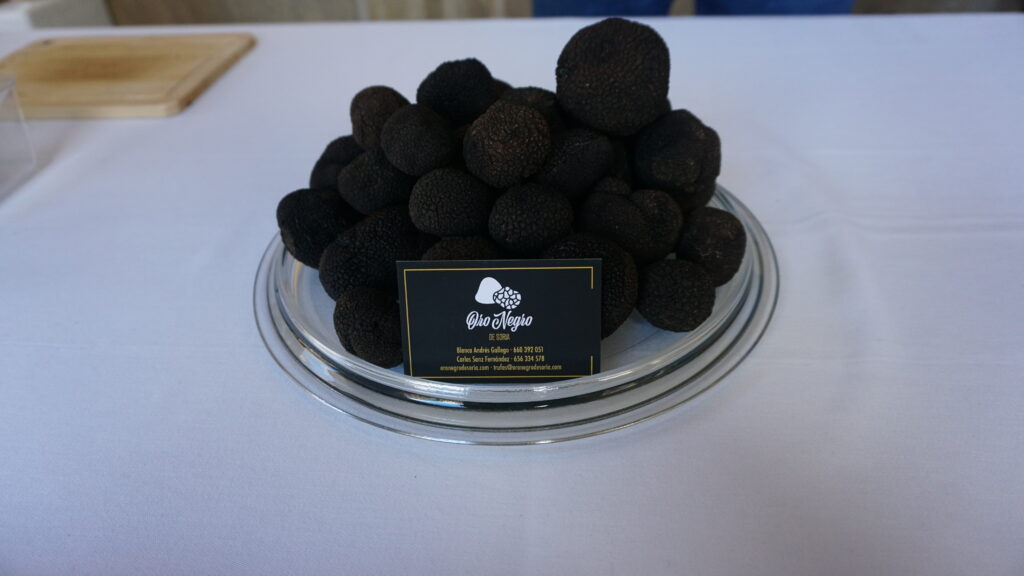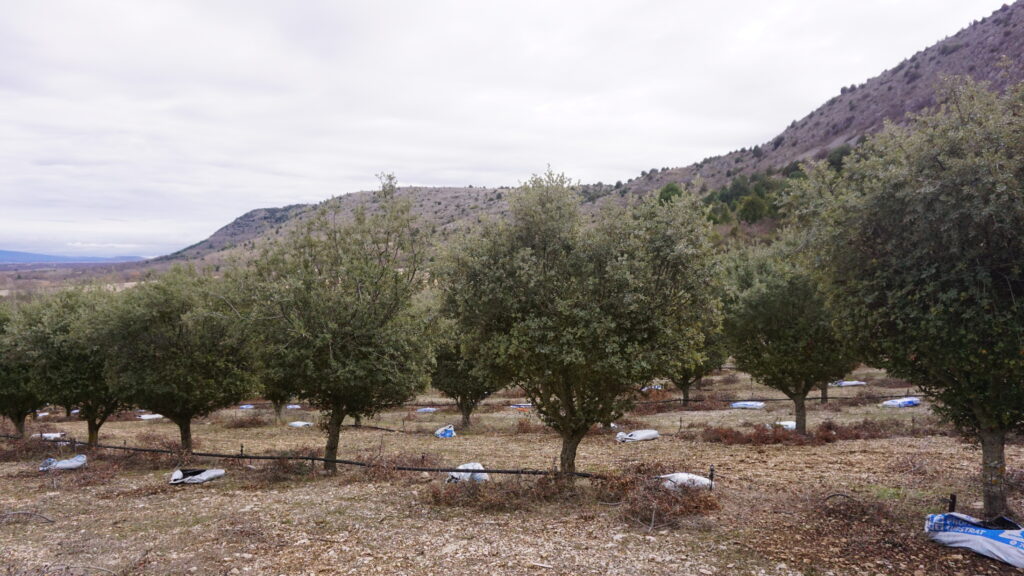 The star of the trip is Soria's black truffle in industry. According to the organizers, the press trip's mission aims to improve the awareness and appreciation of black truffles—from the plantation and harvest to various gastronomic masterpieces.
Are you looking to visit Soria soon for a Truffle culinary experience? These are some notable places we have been to that you must try! Visit Soria's Casa Vallecas, Restuarante Baluarte, and Castilla Termal Burgo de Osma for the Truffles.
CASA VALLECAS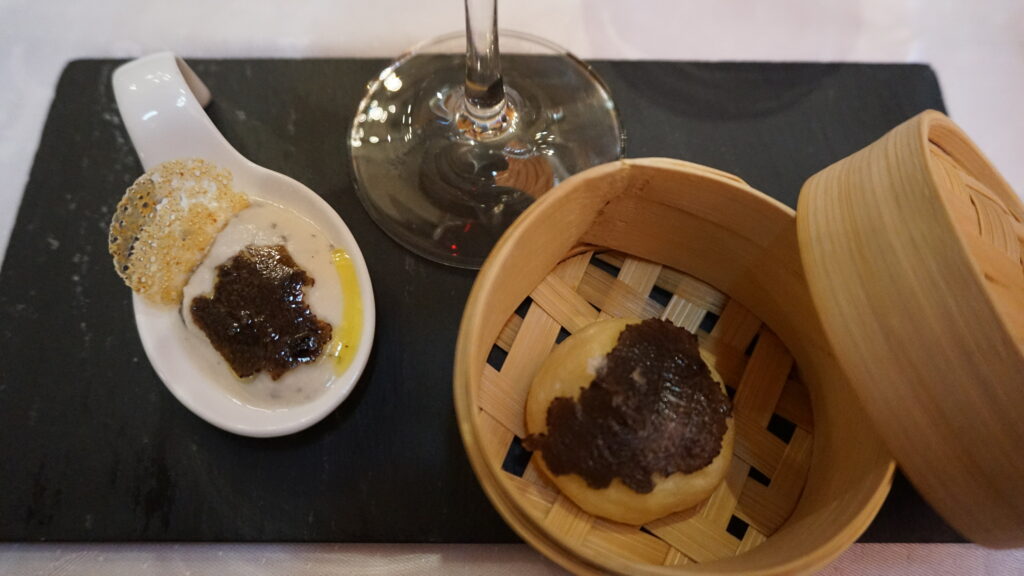 Located in a hotel in the old town of  Berlanga de Duero, Casa Vallecas curated an 11-dish tasting menu centered on the versatility of truffles across various textures and forms. The restaurant's degustation started with appetizers: cheese, pear, and truffle and steamed brioche with mayonnaise truffle. Both appetizers are served on a black stone slab.
For a   palette cleanser,   the next dish was truffle-infused ice cream with caviar on top. For its mainers, Casa Vallecas served a  cauliflower dish with rice pudding and truffle, almond soup with truffle shreds,  potato, truffle soup, and chickpeas with truffle yolk.
For another palette cleanser, Iberian pork tartare was served. For its dessert, Casa Vallecas served meringue with strawberry ice cream and truffle cream, along with truffle cream hidden under chocolate and nut shavings.
RESTAURANTE BALUARTE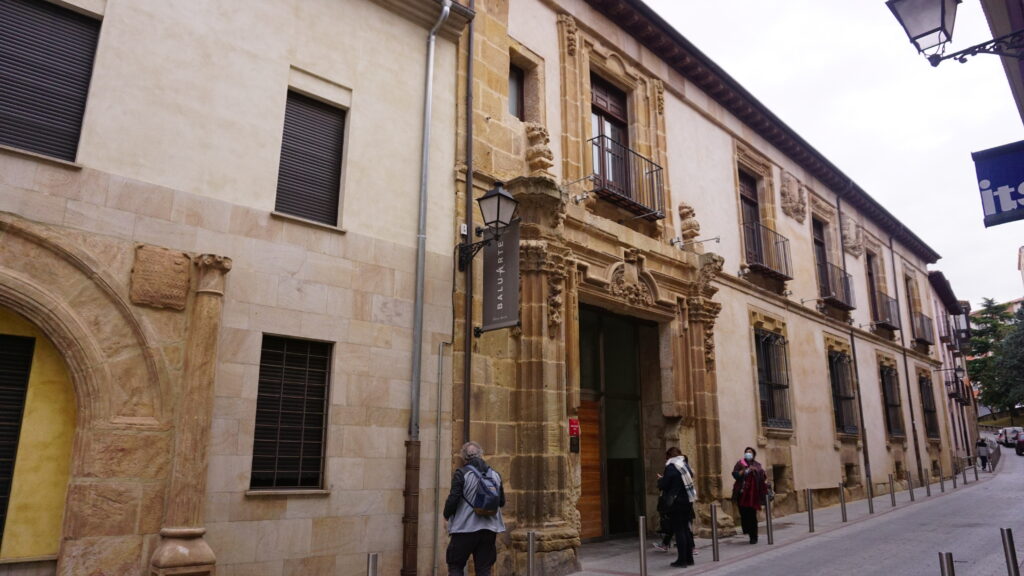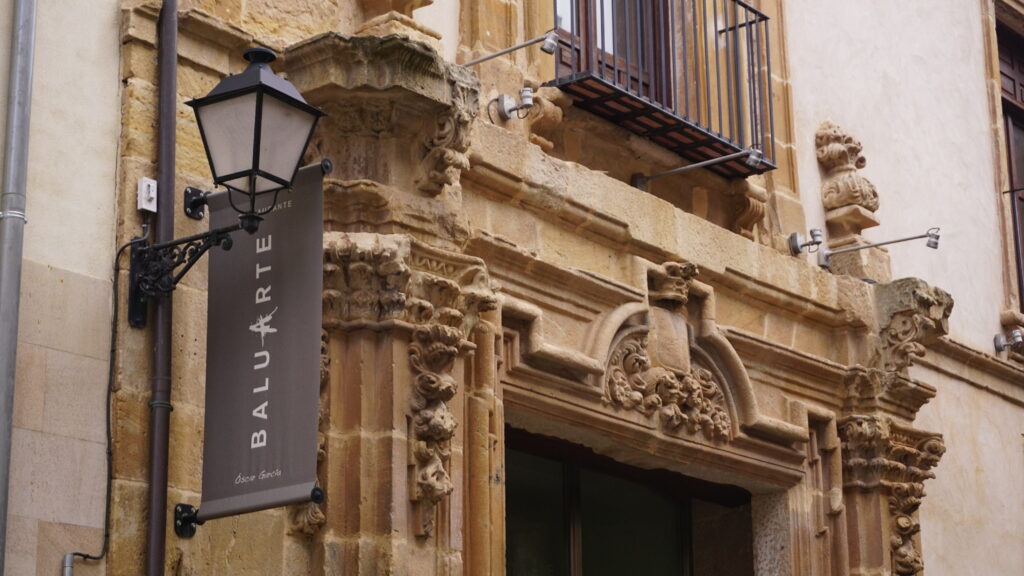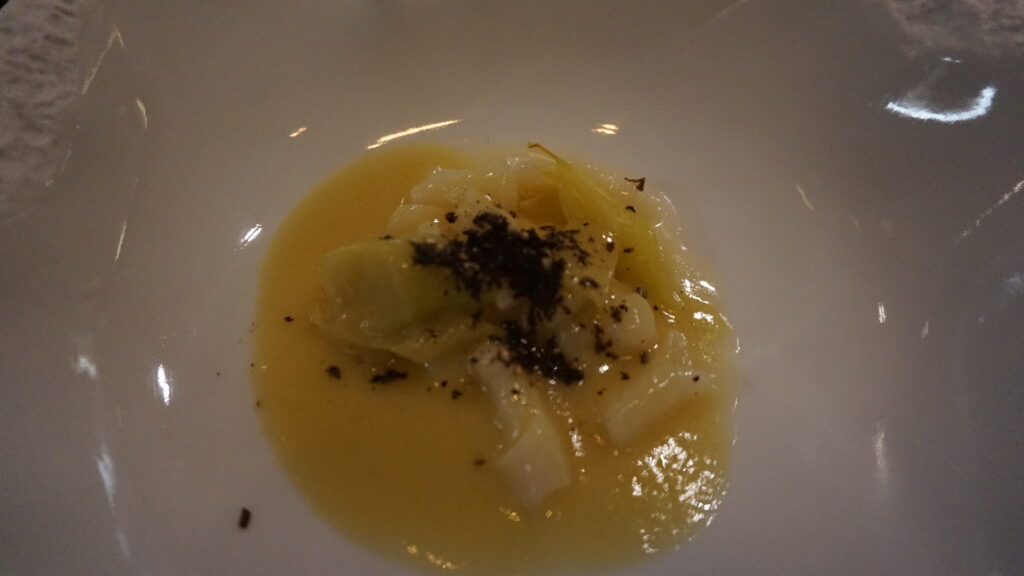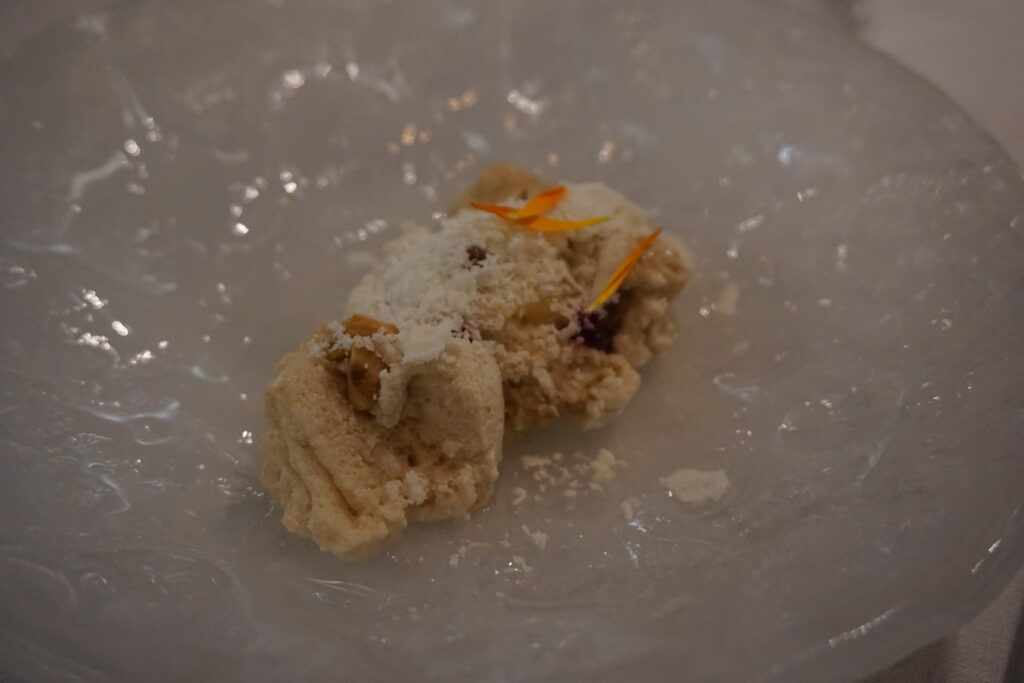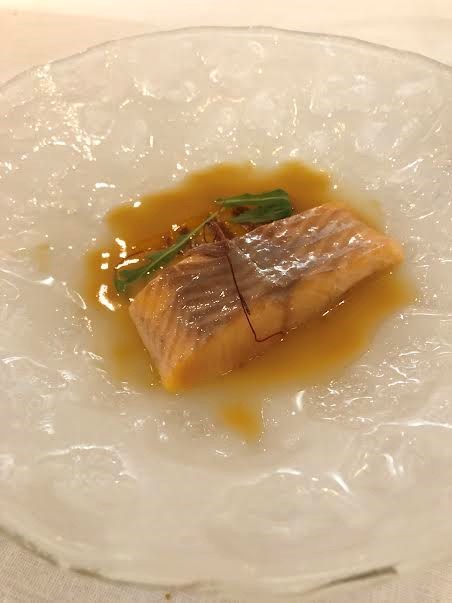 Restaurante Baluarte's crisp and pristine interior matches its culinary identity.  Located at Soria's city center Calle Caballeros,  this one  Michelin- star and two Repsol-sun restaurants understands cooking, flavor, and balance.
The dishes served are delicate—a burst of flavor, with an element of elevated harmony not only within the ingredients of the dish but in symphony with the other dishes as well. The place is run by chef Óscar García Marina, who was named the best chef in  Castilla y León in  2014.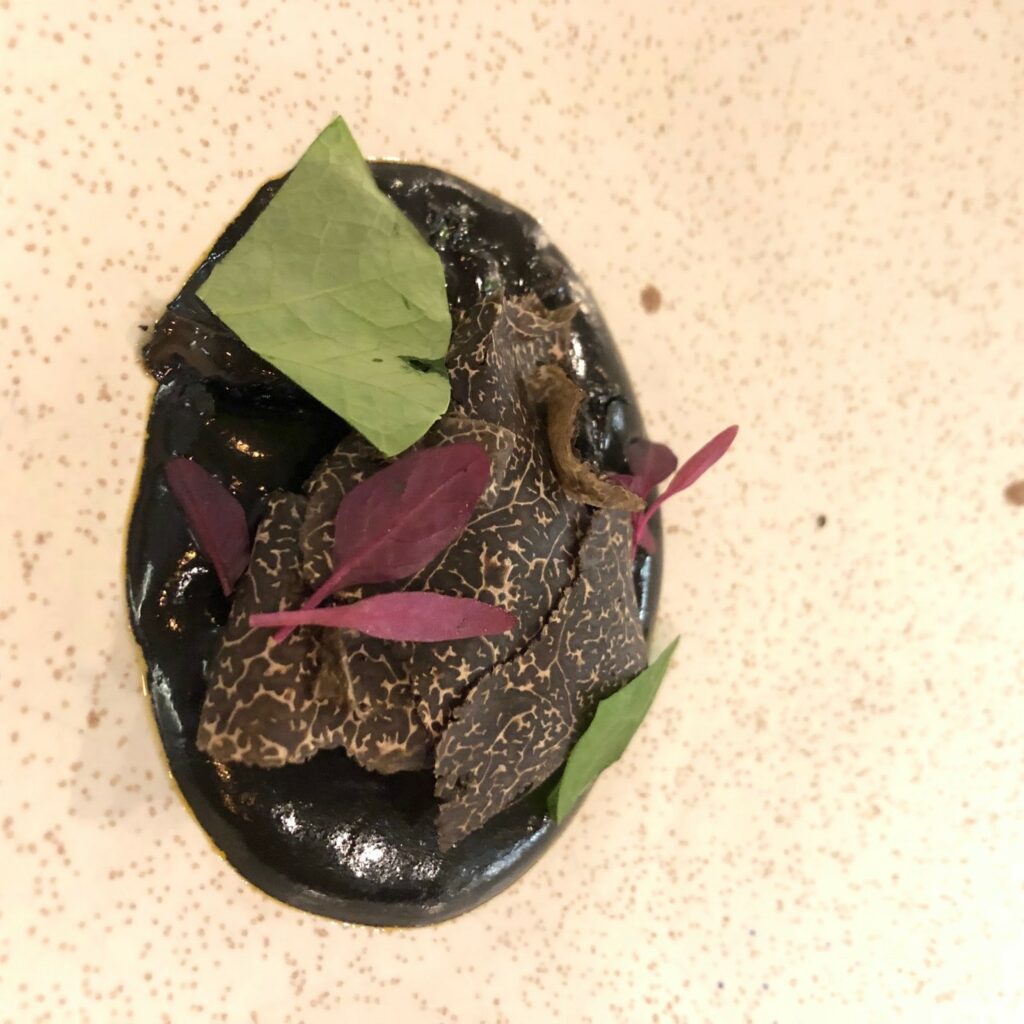 Cook's Recommendation: The  restaurant's  top  appetizer is its ' Tempered pickle of squid ink,   death   trumpets, and   Soria  Black  Truffle.'  The dish is tangy,   slightly sweet,   savory, and earthy all at the same time. For its protein or mainer,
the 'Cod tripe with porrusalda and truffle shavings'  is top tier. This dish makes for amazing tastes and amazing textures in the mouth.
Baluarte  Restaurant takes a more elevated and elegant approach to its truffle degustation menu.
Its appetizer: A tangy and savory dish of Squid ink, trompetillas a kind of mushroom native to Spain, and truffle shavings. This was followed by soup with a miso base, sweet potato, and truffle.
For Baluarte's next dish, the chef infused the egg with artichoke, mushrooms, and truffle inside. Highlighting the mushroom industry,  the chef then served a  mushroom emulsion with a variety of mushrooms native to Soria, including the black truffle. Moving on, its main dish featured trout stew in fermented garlic praline with saffron strands and venison with sauce reduction and truffle shavings. To complete its protein servings, Baluarte served codfish in vegetable reduction with leeks and truffle shavings.
Probably the highlight of the 10-course menu is the risotto with truffle and squid ink—the chef's entry to the third International Cooking with Truffles competition. This dish won the third runner-up overall. For its dessert, Baluarte opts- ed to go with cheese ice cream with beetroot, nuts, and lemon reduction. And of course, a dessert with truffle infusion: truffle cream with cacao dust, chestnuts, and pine ice cream.
CASTILLA TERMAL BURGO DE OSMA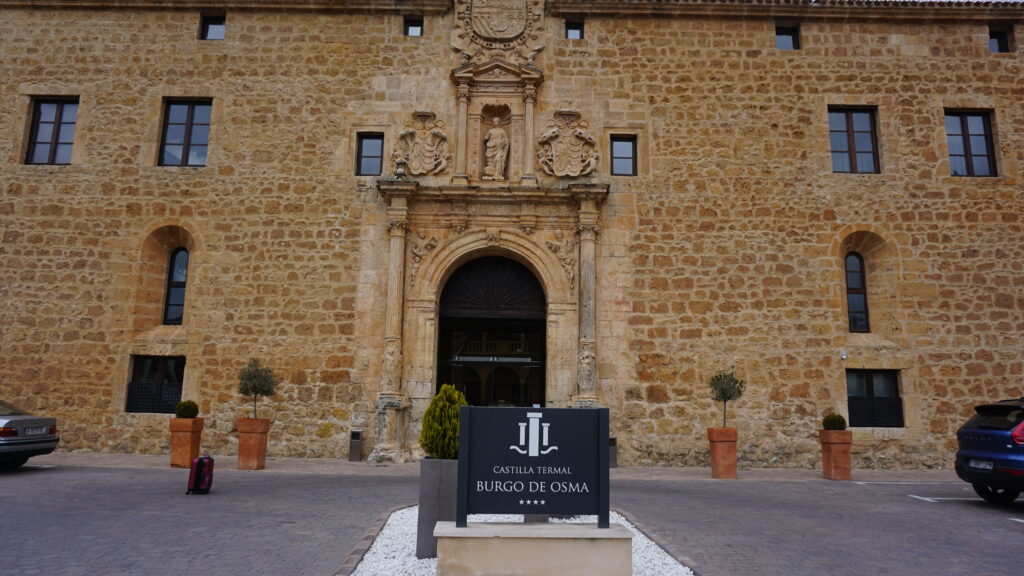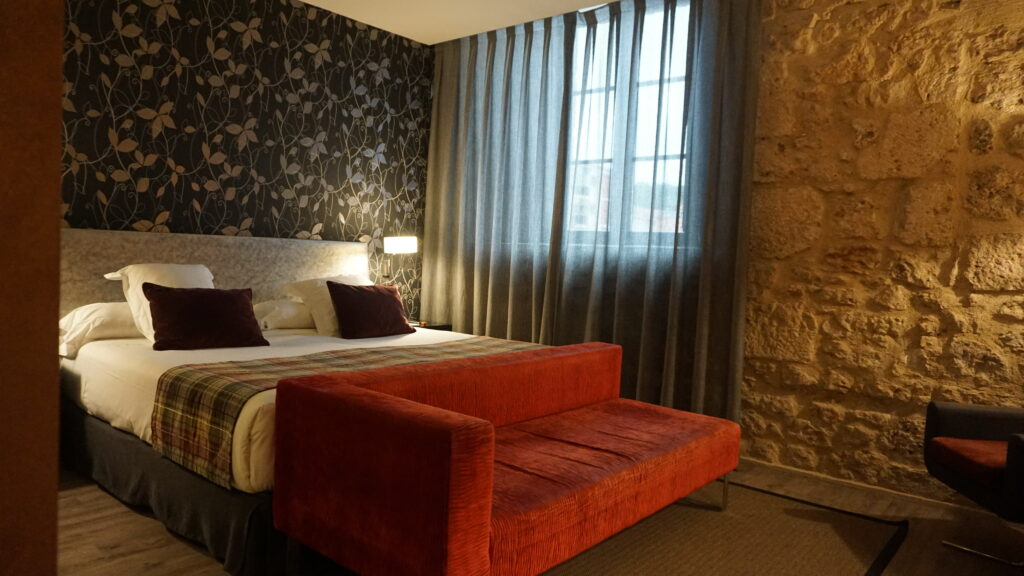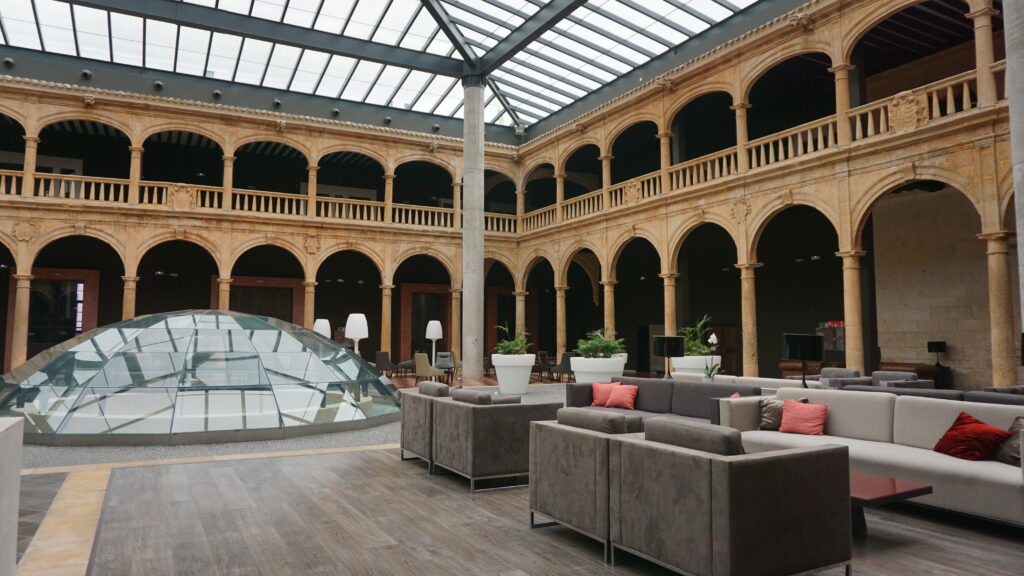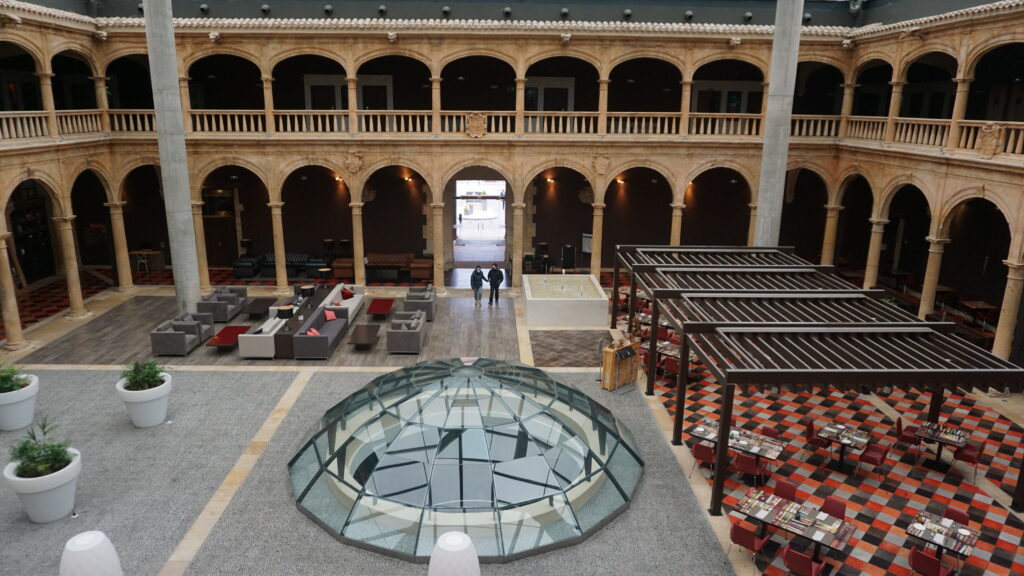 This 4-star hotel is located in the historic town of  El  Burgo de  Osma in  Soria.  Built and refurbished from the former Santa Catalina University from the 16th century, this unique hotel gives off the best of both worlds—modern and highly responsive hospitality standards paired with its rustic, almost time-traveling ambiance. The hotel boasts of its  Plateresque façade and Renaissance cloister. In the center of its Re- naissance courtyard is a large glass dome that acts as the social meeting point of the hotel. The hotel's site is declared an Asset of Cultural Interest for its Historic-Artistic  Site
The spa will make you feel like royalty being pampered in the intimate nooks of the castle.   Don't be fooled by its historic appearance. The spa is equipped with modern therapy and relaxation treatments. Castilla Termal also offers its own gastronomic space for the black truffle. Situated in the former Unversity of Santa Catalina de El Burgo de Osma, the 4-star hotel's in-house restaurant spins a different and cozier take on a four-course truffle menu.
For its appetizer, Castilla Termal served duck ham and truffle butter, as well as a truffled potato timbale. Its main protein is cod tenderloin in truffle oil on truffled parsnips cream, with beans, pickled red onion, and garlic emulsion. To cap off the meal is a cheesecake with berries and mango culís, with truffle cream, raspberries, and almonds.
Hits: 112