The perfect stopover:Seattle's Best Coffee opens first drive-thru store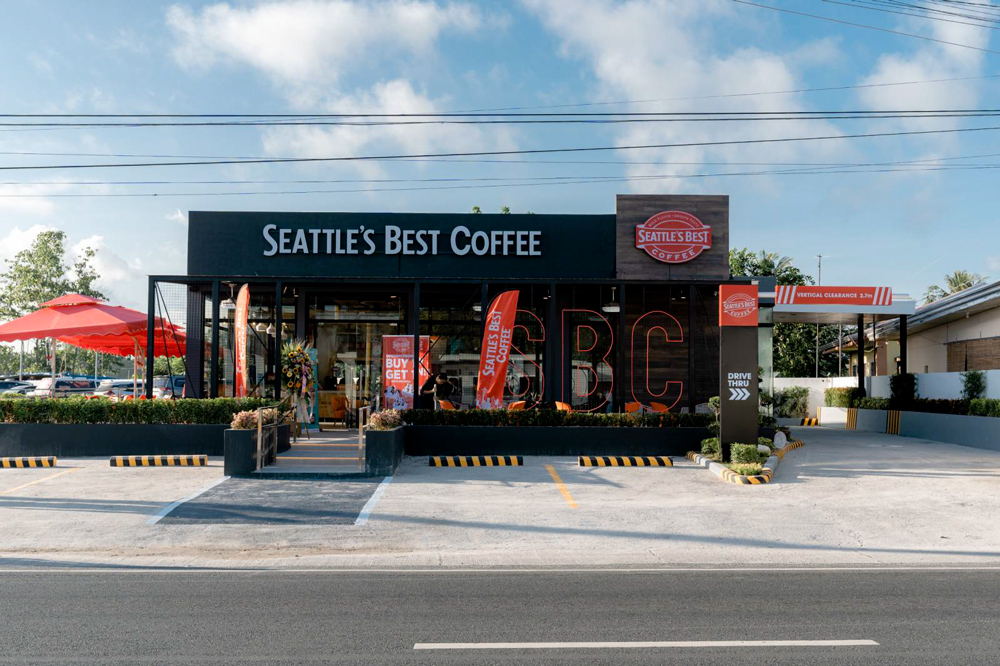 Got a craving for coffee and delightfully-filling meals while on the road? There's an easy fix to that as Seattle's Best Coffee launched its first-ever drive-thru store at Rosario, Batangas. The new branch which opened May 2, 2022, offers the range of Seattle's Best Coffee signature beverages paired perfectly with the delicious pastries and food.
Now you can conveniently get your favorite Seattle's Best Coffee drink whether it's hot, over ice and Javakula via drive-thru.
Aside from the drive-thru service, it also features a cozy café with a relaxing ambience for customers who want to dine in instead, as well as a display of Seattle's Best Coffee pastries to bring home.
Enjoy your favorite signature Seattle's Best Coffee hot and iced beverages, Italian Sodas, Javanilla, our crowd favorite Javakula, and more! Pair it with our delightful pastries and the classic Panini for a satisfyingly good meal!
Lorent Martin Adrias, Marketing Director at Seattle's Best Coffee, said: We are beyond excited to open this Drive-Thru store, our first ever in the country. Our Rosario, Batangas drive-thru will offer the on-the-go coffee lovers the opportunity to order and enjoy their favorite coffee, without even having to step out of their car. This new branch is a great addition to the current roster of Seattle's Best Coffee branches, which we're proud to say is continuously growing and is aimed to provide a safe, convenient & enjoyable experience to our well-loved guests.
Seattle's Best Coffee Rosario is located at Rosario Ibaan Road, Brgy. Namunga, Rosario, Batangas. Visit Seattle's Best Coffee Rosario, Batangas today for dine-in, take-out, and drive-thru.
To know more about Seattle Best Coffee's latest offerings and updates, follow their social media pages on Facebook (@seattlesbestcoffeephilippines) and Instagram (@seattlesbestph).
Hits: 766