DTI-CITEM's Creative Futures 2022 to present what's next for the Philippine creative economy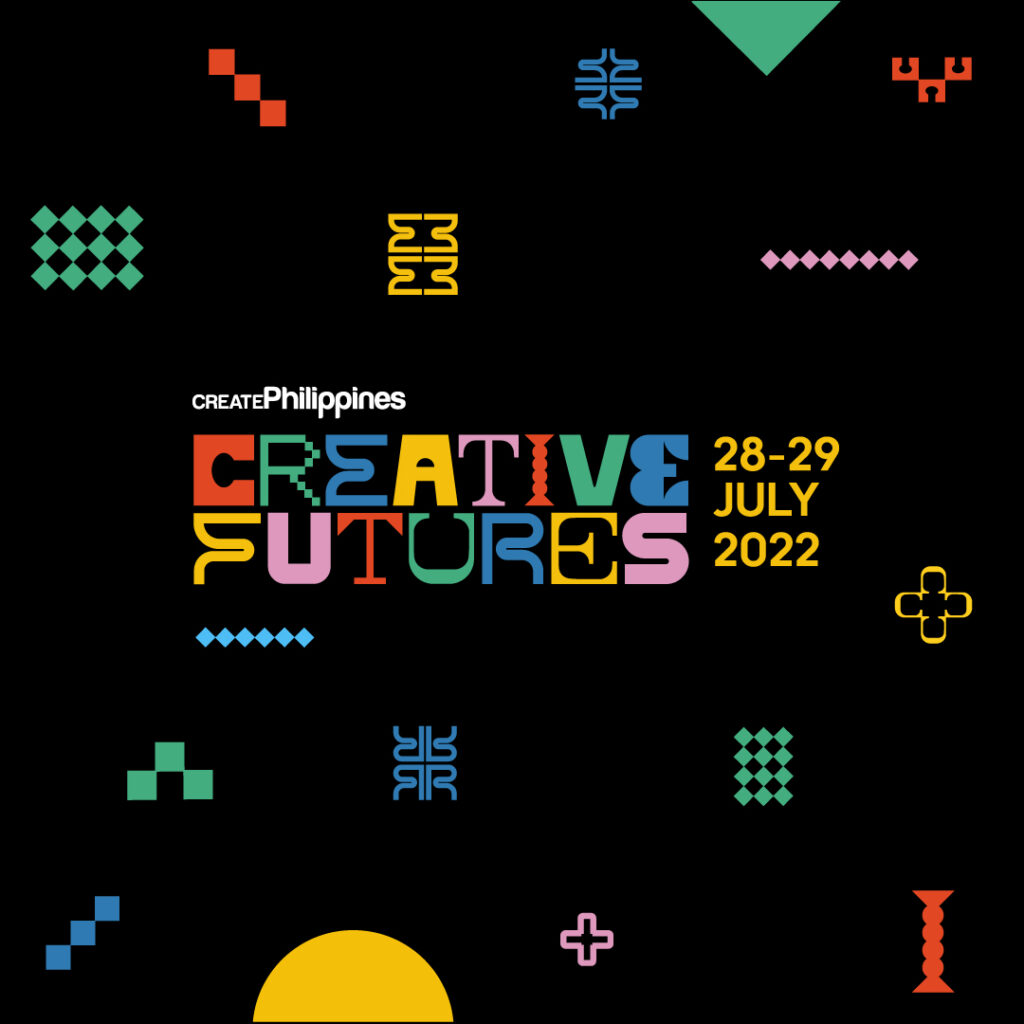 CREATEPhilippines once again gathers local and international creatives to discuss the future of the Philippine creative economy via the digital conference Creative Futures 2022. On its second run, the conference, to be staged using digital platform Hopin from July 28 to 29, 2022, includes an expo, knowledge sharing sessions, and business development and networking opportunities among creative professionals, policymakers, business leaders, and potential clients.
CREATEPhilippines, run by DTI's export promotions agency Center for International Trade Expositions and Missions (CITEM), is the country's flagship trade promotions program that champions the Philippines' creative industries as a high-potential export sector and driver of economic growth.
In 2021, the program first staged Creative Futures and launched CREATEPhilippines.com, the country's first government-led digital content and community platform for Filipino creatives. The site features a directory where local talents can upload their portfolios for a global audience.
This year, Creative Futures will highlight the immediate future of local creative industries. "Our lineup of speakers, resource persons, and partners will present what tomorrow could look like for the Filipino creative. The event is all about possibilities, not in the distant future, but now, like in the next 5 minutes," said Erwin Romulo, CREATEPhilippines creative director, and Creative Futures Program Director.
The theme of this year's Creative Futures is "Tomorrow" and will include discussions on current developments and industry trends as well as projections for the creative sectors.
The two-day conference will include presentations on Creative Governance, Gastronomy, Advertising, Design, Film, Tourism, Dance, Game Development, Fashion, and Communication Design.
"Creative Futures 2022 is particularly designed to take advantage of the latest opportunities brought about by recent developments in the local creative landscape, particularly the Congress approval of the consolidated version of Senate Bill 2455 and House Bill 10107, or the Creative Industries Development Act. To support the country's thrust toward a robust creative economy, we're putting forward practices, strategies, and programs that creatives can immediately capitalize on and incorporate into their respective fields in order to become more globally competitive," said CITEM Executive Director Pauline Suaco-Juan.
Creative governance at the forefront
Creative Futures puts the spotlight on creative governance after the pandemic hastened the need to institutionalize protection in the creative sectors.
"CITEM consistently advocates for institutional support which we believe is crucial to the growth of our local talents and the creative economy at large. Through efforts like Creative Futures, under our signature program CREATEPhilippines, we aim to foster an environment where creatives can thrive, taking us closer to our vision of the Philippines as the leading creative hub in the ASEAN region," added Suaco-Juan.
Returning as a guest speaker is Hon. Christopher "Toff" De Venecia, principal author of the House version of the Creative Industries Act, who will discuss the immediate impact of the law in a presentation.
Creative Industries Act proponents and policymakers are also expected to attend. DTI Secretary Alfredo Pascual and DTI-Trade Promotions Group Officer-in-Charge Glenn Peñaranda will discuss the role of the public sector in the advancement of the Philippine creative economy.
Pasig City Mayor Vico Sotto and US-based design firm Alao Design will present a vision of how design can renew public spaces. Arch. Aya Maceda and designers Kristian Henson and Monica Ramos will discuss their design process, doing historical research, on-ground mapping, and immersion, and how they collaborated with the Pasig City LGU.
No creative left behind
A new documentary by Martika Ramirez Escobar will premiere at the event. A live Q & A with the director of Sundance-winning feature film Leonor Will Never Die will follow the screening.
A new P-pop web series featuring Mon Abrea, Chairman and Chief Tax Advisor of Asian Consulting Group, is also set to premiere at Creative Futures 2022. Written and directed by Joel Ferrer, it stars Kat Galang and Jal Galang as local creatives dealing with life, love, and their taxes. In a related session, the Intellectual Property Office of the Philippines (IPOPHL) will tackle copyright and other intellectual property rights-related issues in a presentation.
The conference also has on-demand sessions streamed throughout the two days, including the Department of Tourism's ASMR series featuring spots from across Luzon, Visayas, and Mindanao and the 360-degree interactive video series Across the Archipelago along the Pan-Philippine Highway. There will also be replays of the different presentations and sessions following the event.
To learn more about Creative Future's growing list of presentations, including advertising and communication design, visit our registration page.
Digital expo of Philippine creatives and FAME+ e-tailers
Another key event component is the expo, which will showcase creatives from the CREATEPhilippines directory. Participants can also discover and shop Filipino home, fashion, and lifestyle products by e-tailers from digital sourcing and storytelling platform FAME+.
Creative Futures 2022 is organized by DTI-CITEM in partnership with the Tourism Promotions Board (TPB), an attached agency of the Department of Tourism.
Register at: https://hopin.com/events/creative-futures-2022/registration and take part in shaping the Philippine creative economy. To learn more about CREATEPhilippines, visit https://createphilippines.com/. Follow us on our social media platforms to get updates on Creative Futures 2022 and know the latest trends and news about local creative sectors.
Hits: 268