Sitel Group® Maximizes Work Culture with MAX Program
Employing Powerful Practices To Keep Employees Happy And Engaged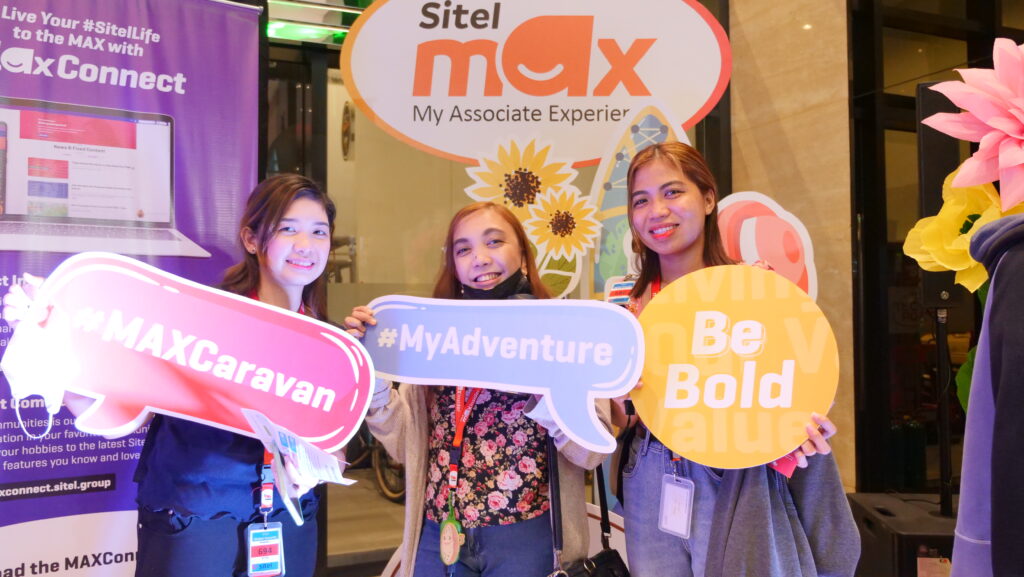 Aware how corporate culture is critical to employee satisfaction and could spell the difference between a company that's merely surviving and one that's actively thriving, Sitel Group® , one of the largest global providers of customer experience products and solutions, launched the Sitel® My Associate Experience or Sitel MAX, the company's business-wide mindset and engagement program for transforming the associate experience via social collaborations.
"With Sitel MAX, we get to harness the collective genius of our employees, from frontline agents to managers, to continuously improve everyone's working experience," Camille Yumang, People & Culture Manager and Sitel MAX Country Lead, said.
"The program is our concrete way of showing how we value our associates' opinions."
Listening and designing solutions
One way associates get to express their voices in Sitel MAX is through MAX Pulse.
Implemented across all countries where Sitel Group® is located, it asks associates one simple question: "How are you doing today?"
Gathered answers are then used to determine what motivates associates and gives them a sense of belonging.
MAX Pulse reinforces the company's culture of care.
In addition to helping make Sitel Group® the best place to build a career, the company implemented the MAX Annual Employee Engagement Survey to get ideas for improvement from the company's associates.
In 2021, the survey revealed that Sitel® Philippines employees highly recommend the organization as a place to work to their friends and family.
It also showed that nearly 90% of its workforce intend to stay with the company as it highly values working environment, career growth and compensation.
Sitel MAX is not just about listening.
It's also about co-creating.
The program uses crowdsourcing and co-creating activities to give associates opportunities to learn, grow, and engage as architects of new solutions.
MAXConnect, the intranet of Sitel Group®, is one of the results of these activities.
"Sitel MAX makes our employees feel that they're a part of something bigger, allows them to be their authentic selves, and even helps them look after their mind and body," Yumang says.
"It's part of our culture's personality that makes us unique."
About Sitel Group®
As one of the largest global providers of customer experience (CX) products and solutions, Sitel Group® empowers brands to build stronger relationships with their customers by creating meaningful connections that boost brand value.
Inspired by each brands' unique vision and goals, we ask "what if?" applying our expertise to create innovative solutions that reduce customer effort.
With 160,000 people around the globe – working from home or from one of our CX hubs – we securely connect best-loved brands with their customers over 8 million times every day in 50+ languages.
Whether digital or voice-based, our solutions deliver a competitive edge across all customer touchpoints.
Our award-winning culture is built on 40+ years of industry-leading experience and commitment to improving the employee experience.
EXP+™ from Sitel Group® is a flexible solution with complete cloud capability, designed to simplify the delivery of end-to-end CX services, while boosting efficiency, effectiveness and customer satisfaction.
EXP+ creates a robust ecosystem by harnessing the power of four connected product families.
Learn more at www.sitel.com and connect with us on Facebook (facebook.com/sitelphilippines), LinkedIn (linkedin.com/company/sitel) and Twitter (twitter.com/sitel_worldwide).
Hits: 217