Luxury meets delicious with Kenny Rogers Roasters Truffle Collection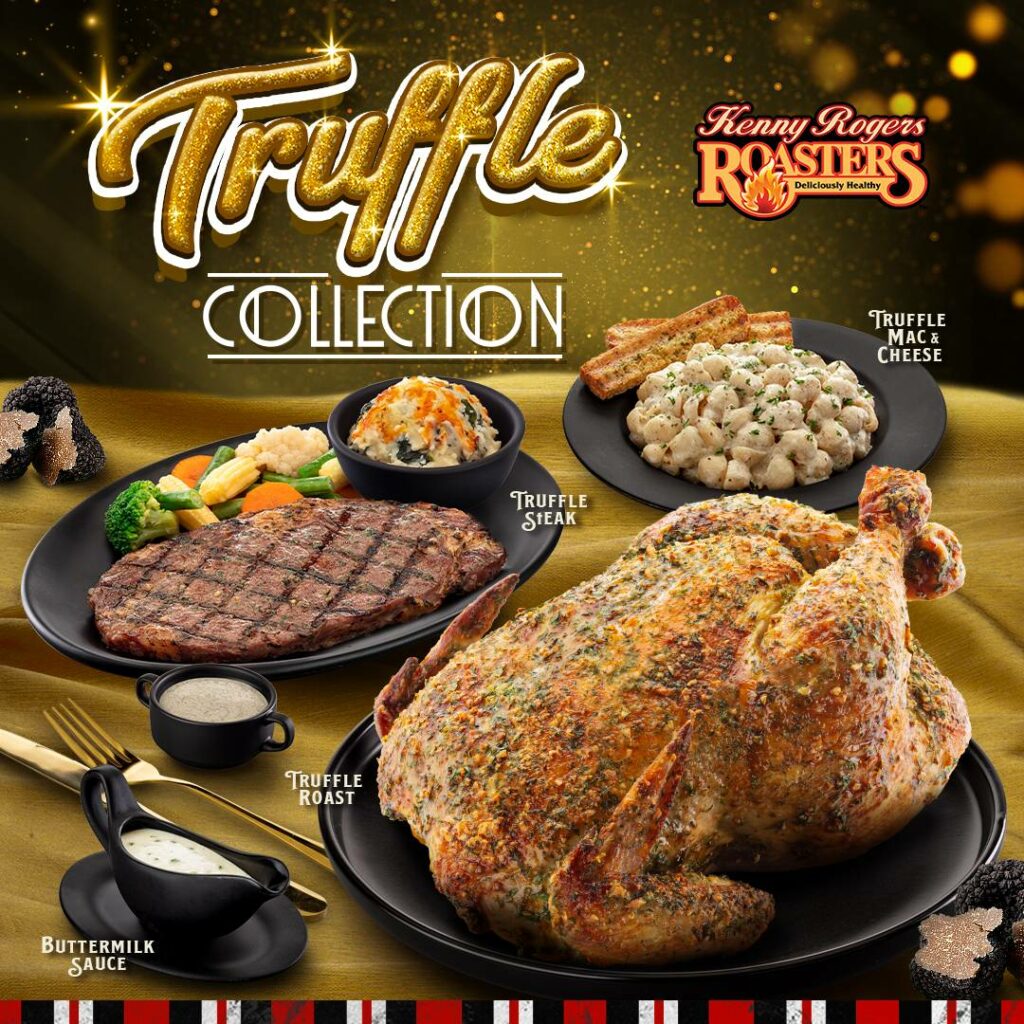 Kenny Rogers Roasters' classic offerings are now infused with the most luxurious flavor – patrons can indulge in a delectable dining experience as it unveils its newest offering: the Limited Edition Truffle Collection.
Available in all Kenny Rogers Roasters stores nationwide starting Jan. 16, 2023, guests can enjoy the distinctive taste and flavor of truffle in its signature Roasted Chicken.
This exclusive offering is marinated in truffle extracts and buttermilk, topped with a drizzle of truffle oil and served with buttermilk sauce.
It's then wrapped in gold foil to heighten the flavors and seal in the truffle aroma.
The Roasted Chicken can be ordered for one with the Truffle Roast Solo B plate (P300), which comes with rich and luscious quarter truffle roast chicken, a choice of two side dishes, rice, and muffin; or shared with family and friends with the Truffle Roast Group Meal (P1,065) which includes a whole roast, four side dishes, four cups of rice, four muffins, and 1.5 liter soda.
But that's not all.
Apart from its signature best-selling Truffle Roasted Chicken, the Kenny Rogers Roasters' Truffle Collection also offers the Truffle Mac & Cheese, a rich and flavorful truffle pasta topped with creamy truffle sauce and freshly chopped parsley.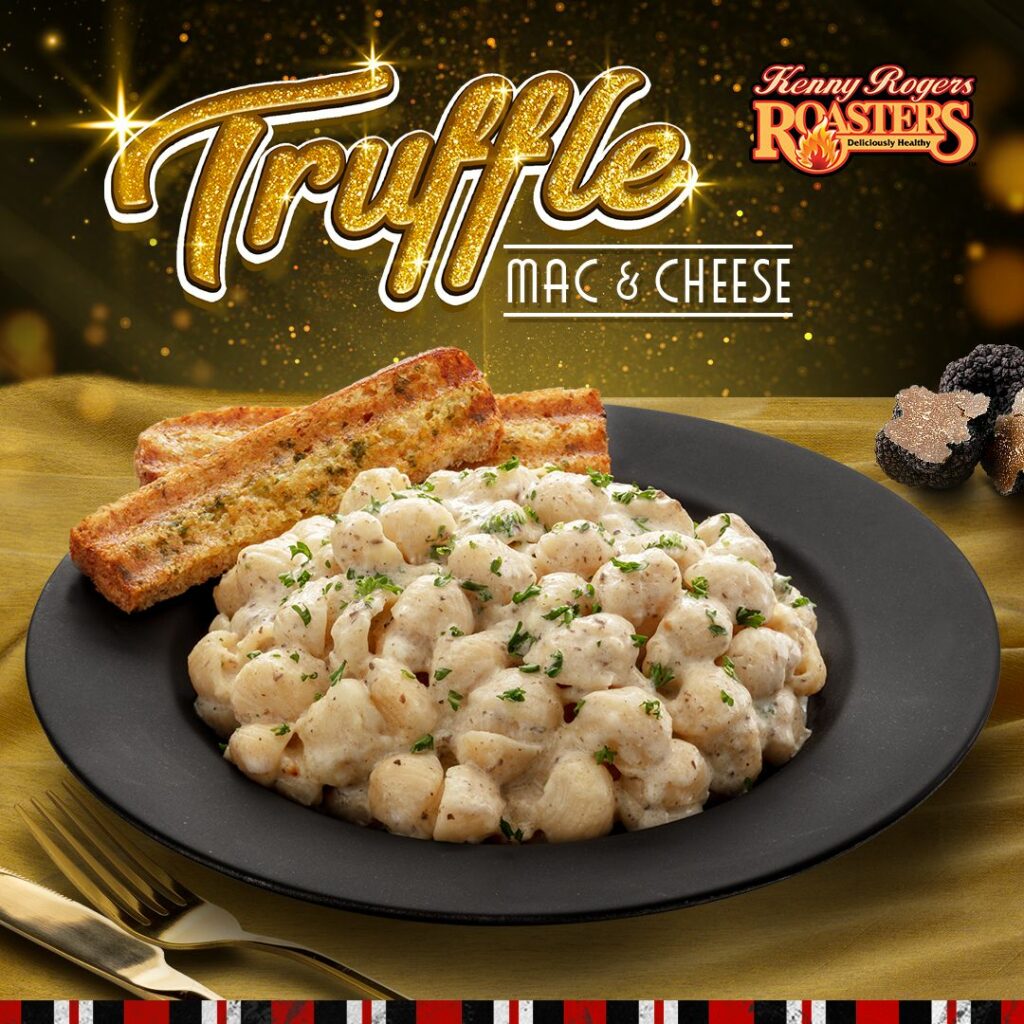 It's available in solo servings (P180) and platter (P539).
For meat-lovers, there's also the juicy and tender Truffle Steak – striploin steak grilled perfectly and paired with truffle sauce.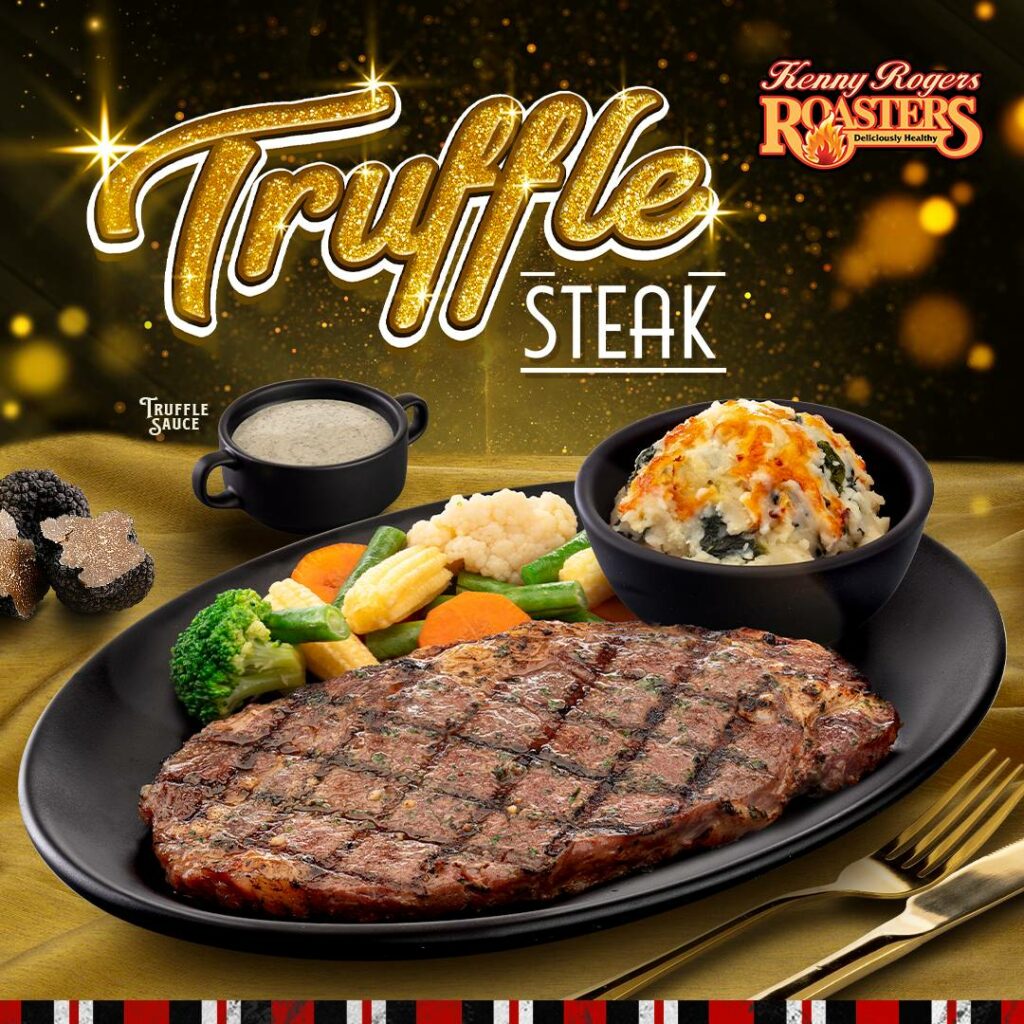 Each Truffle Steak plate (P590) comes with the truffle steak, and a choice of two side dishes.
Enjoy Kenny Rogers Roasters' all-new Truffle Collection for dine-in, takeout, or delivery through www.kennyrogersdelivery.com.ph, hotline: 8-555-9000, or via Grab Food and Food Panda.
For more updates, follow Kenny Rogers Roasters' official social media pages:
@KennyRogersPH on Facebook, @kennyrogersph on Instagram and Youtube
( https://www.youtube.com/c/KennyRogersRoasters ).
Hits: 270