Lessons from Napa: Wine Pairing and Tasting for "Dodos"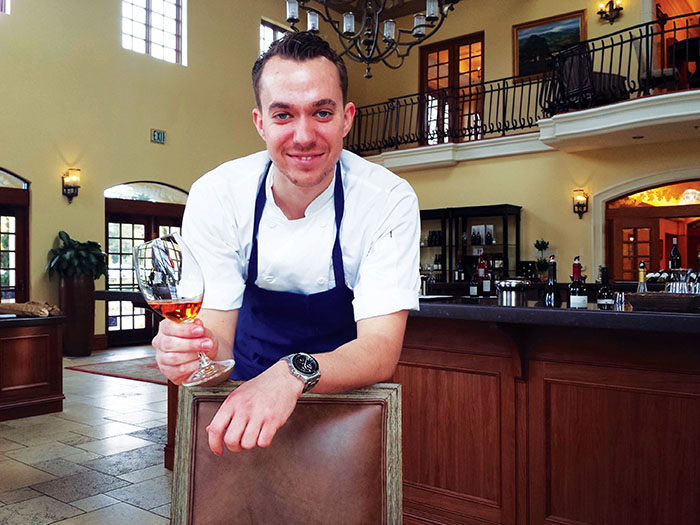 The simple life, and double ahhhhh to life's simple joys! WINE is beautiful, romantic, healthy and such an adventure when you get over being intimidated by it. Like wine, we start from good soil, our lives create the perfect experience for a balanced future and the end is the time to savor our hard work, experiences, lives and loves.
My mom, dad and I started our morning with a hefty breakfast brunch of sausages, eggs, coffee and cinnamon rolls. Yum! Our appointment with the primo wine tour guide Tom of Jersey Tom Tours was at 11:00 o clock. We were all excited to experience the tour of wine tasting rooms and vineyards in the Napa, Sonoma area. Tom was bubbling with energy and all excited to drive us anywhere we wanted to go. He said, "You like White Wines? Reds? Castles?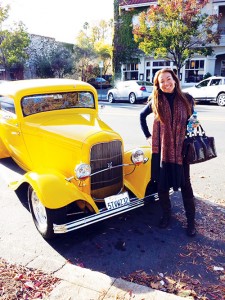 Vineyards ? History and Museums? Or just meeting great people? "All of the above!" I piped in enthusiastically.
Tom has lived in the area for a long time and certainly knew his grapes, wines and the awesome people that make this wine country great. Our first stop at Healdsburg was the Shelby winery tasting room; just a sip because we have a long day. Drink lots and lots of water.  Our next stop and quite a fave of mine is the Williamson wine tasting room. The gentlemen offering our wines and guiding us through the tasting and flavor combos were all cute(!) but beyond that they certainly knew their wine and food pairings and how to bring out the flavor in both the wine and food. Kyle, our attendant explained how spices like cumin, turmeric, cinnamon, ginger and curry when combined with cheese and fruit bring out an amazing flavor and angle to the wine and vice versa.
Much to my joy and surprise the spices allowed me to experience the wines on a different level. Bringing flavors and depth to the wine, I absolutely loved and enjoyed. As I was having an intense conversation with Kyle, my mom and dad were getting a bit of a happy buzz from the excellent vino. Needless to say we were all having a fabulous time!
Awesome wine and spice combo guide:
A bottle of Adore (Rose') – was combined with a bite size bed of Manchego cheese with some sweet beet sauce, a slight touch of horseradish and ginger powder. Brilliant!

A bottle of Joy (Sauvignon Blanc) – a bed of cheddar with cumin, coriander and sesame.  Absolutely divine!

A bottle of Chantilly (Chardonnay) – a bed of Stilton cheese topped of with some mango and ginger powder jam.

A bottle of Amore (Merlot) –  a bed of dark chocolate, dash of nutmeg and filet mignon juice.  Stupendous!

A bottle of Seduce (Cabernet Sauvignon) – blue cheese, walnut, sage and honey

A bottle of Heritage (Shiraz) – smokey barbecue, touch of mustard, cheddar and curry drizzle

A bottle of Raymond Burr Cabernet Franc – a bed of foie gras cinnamon drizzle
These are Williamson wines but the grape variety can guide you to pair these with equivalent wines of other brands. The key is delicate flavoring and balance. The wine or the food should not overpower each other. It should be a good balance.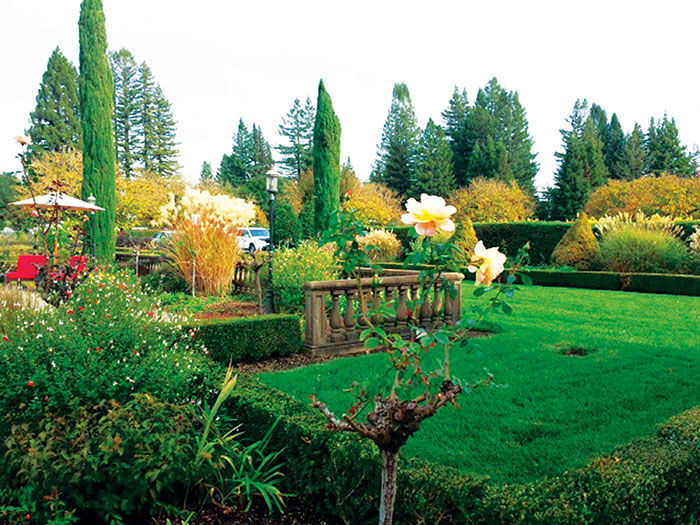 The Raymond Burr flagship wine the Cabernet Franc is brilliant. I immediately fell in love with the very new addition to the wine family, the Malbec, while their best seller — the Quartet — combined many different grapes. The Estate Port is absolutely brilliant , and even more fab with an amazing cigar. As we said goodbye to the very funny yet serious gentlemen and their brilliant wines, I was quite tipsy and decided to walk around the beautiful vineyard grounds which had breathtaking views of light greens, deep greens and the deep purples of the grape surrounded by the hillside.
A couple of deep breaths  and a great big thank you to our Lord and maker for such awesome inspirational landscape, we were off to our next adventure.  The Pedroncelli vineyard estate was another absolute joy. Juliette Franceschi, an Italian  through and through is just infectious with her fun loving character. I already felt like she was 'familia' and I was a member of this 'mafia'. I fell in love with the wonderful dessert wine and her amazing Elvis Presley cake that went with it. We left after many hugs and much goodwill
Then off to Director par excellance Francis Ford Coppola's Estates. A museum and castle, it was quite a sight. We tried some awesome full bodied wines. After four hours of driving around and exploring, we decided to call it a day and rest for tomorrow's adventure. We said goodbye to Tom, our amazing fabulous host , I gave him a copy of my cookbook.
Source: Pages 74 – 76 of Cook Magazine February 2015 issue
---
WANT TO KEEP UPDATED?
Join us on our newsletter!
[wysija_form id="2″]
Hits: 72