Foodie Road Trip with the Suzuki Ertiga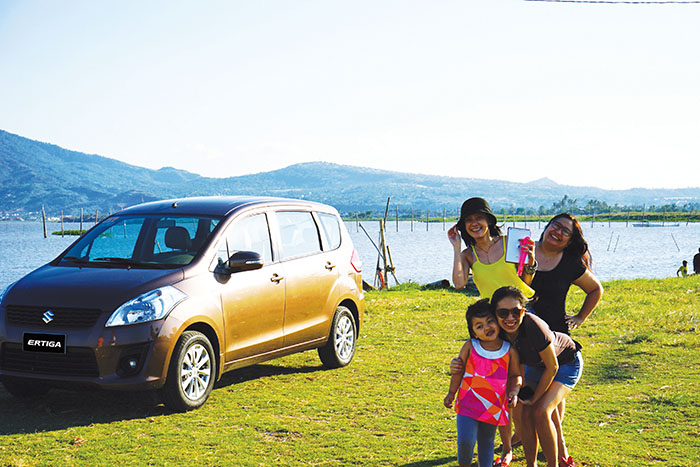 The sun is out, the kids have no school, everyone's either going somewhere or planning to do so. It's summer and it can only mean one thing—Road Trip! But we can't settle for just any old journey, it's time for a foodie road trip. What else is better than driving on smooth expressways, seeing the sights, tasting the food and just being with the whole family? As we found out, doing all these in car that can comfortably seat seven and still give you excellent fuel economy does make the trip that much better.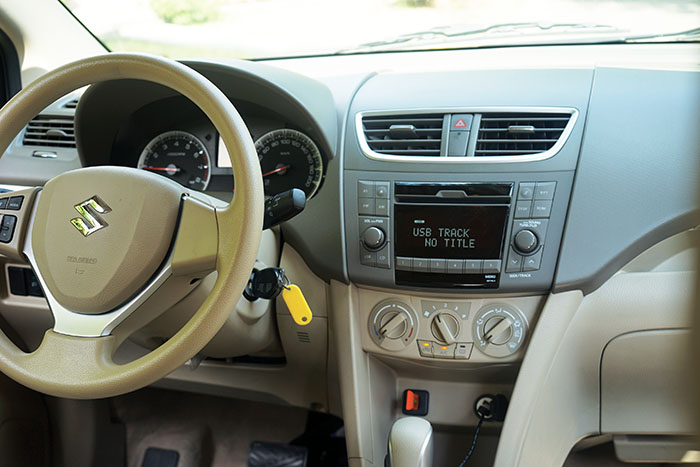 Traditionally, cars were either great for city driving or built for the open roads. It was a choice between one or the other. Small compact cars were great for the city. They were easy to drive, easy to park and frugal on gas. On the other hand, midsized to full-sized cars and SUVs were built for cruising open roads. They easily got to highway speeds, had comfortable rides and with their size, provided that extra bit of safety in case of anything untoward. It's a choice between one or the other. Small cars that are great for the metro are too small for the open road. Pass a big truck and you feel the car being sucked and pushed by the air in between. What does great mileage in the city due to their small engines begins to gobble up the gas when cruising the highway. At cruising speeds, small cars with their small engines have to exert more effort to get to say 100 kph. This means the revs will be higher and kept high to maintain speed, thus more stops for gas than usual. Same goes for driving a big car in the city. Not only will your car be prone to dents and scrapes driving something that big in crazy urban traffic, the big, thirsty engines gulp down fuel even when you're mostly sitting still in jammed up roads. Is there a middle ground? Is there a way to combine space with economy? Can a city car also be great for cruising? With the Suzuki Ertiga, it seems these were the very questions they aimed to answer.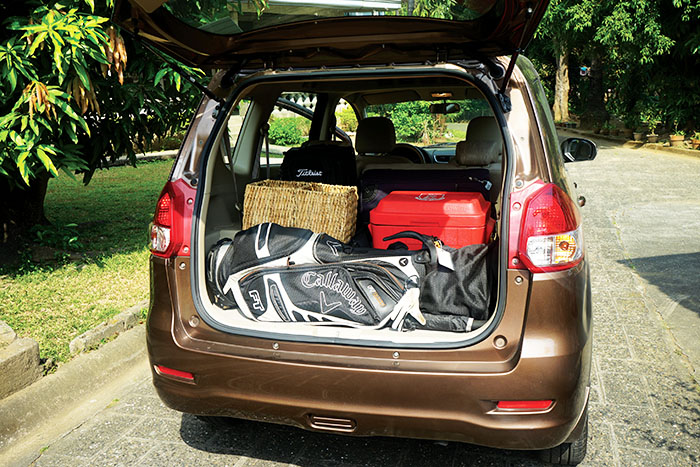 The Suzuki Ertiga
Space
The Suzuki Ertiga seems to be in its own class, size-wise. Definitely bigger than a sub-compact, it isn't so big that you'd dread cramped parking spaces and crowded streets. Having a few inches higher ground clearance also means that imperfect roads, humps and a little water on the streets are not an issue. Also, good ground clearance means that seniors, like our grandpas and grandmas, won't have difficulty in getting in and out of the Ertiga. Normal cars require them to bend and squat to enter and sit, then literally climb out when exiting. At just below hip level and with big doors, the Suzuki Ertiga is a breeze to enter and exit. Headroom is also quite generous in the Ertiga. This results in a sense of roominess and added comfort for all passengers. Of course, being a 7-seater means space not just for parents and the kids, but enough seats to bring extended family or the nannies. The third row, often neglected and with space enough for only small children is quite big with the Ertiga. Two full-sized adults can sit in comfort in the last row, unlike other 7-seaters.
Driving
Driving the Suzuki Ertiga is quite enjoyable. Its 1.4 liter engine provides ample power for cruising highways while still being thrifty around city traffic. My concern about small displacement engines guzzling gas when cruising is now a thing of the past. The Ertiga proves that with the right transmission and gear ratio, there is no reason why a 1.4 liter engine can't cruise in low revs like the big boys. On our trip, we were averaging 16-20 km/liter on the expressway. These are great numbers considering there were 7 people riding and the air-conditioning was working overtime due to the summer heat. The driving position and peripheral visibility is also great since the Ertiga is a bit higher than the normal car.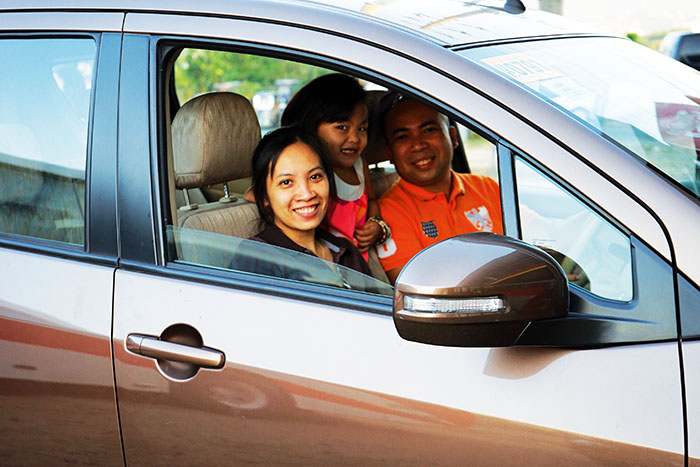 Ride and Comfort
Comfort must have been the priority when Suzuki was building the Ertiga. The car is very solid, with no rattles and creaks even on uneven roads. Being spacious and with generous headroom, it also means the passengers don't feel cramped. An adjustable second row also means legroom in the second and third rows can be changed depending on the height of the passengers. The Ertiga also comes equipped with dual air-conditioning. This ensures ample cool air is circulated even in the back rows.
Long road trips mean hours on the road. Aside from the standard radio and CD player, the Ertiga also has a USB slot to play music endlessly. There's nothing worse than bearing long hours on the road without a choice on what music to listen to.
Safety
The Ertiga comes dual airbags and ABS as standard. While we do all we can to avoid accidents, knowing you have added safety features to assist you means a lot. The ground clearance, higher than a normal sedan but lower than AUVs and SUVs, means that there is little chance of rolling over as the center of gravity isn't too high while still providing enough height to clear imperfect road conditions.
The Suzuki Ertiga is indeed the ultimate family car. With room for extended family, trips can be that much more enjoyable. With just the right size, the Suzuki Ertiga is a car that mom can drive to the shops easily and at the same time, dad can enjoy cruising down the open roads outside the city. It has room for not only the kids, but can easily seat lolo and lola as well and in comfort. The Suzuki Ertiga is definitely the ultimate family car, an all-rounder that doesn't break the bank but provides quality and comfort that beats any other car in its class.
Hits: 85