Selah Caters to your Party Whims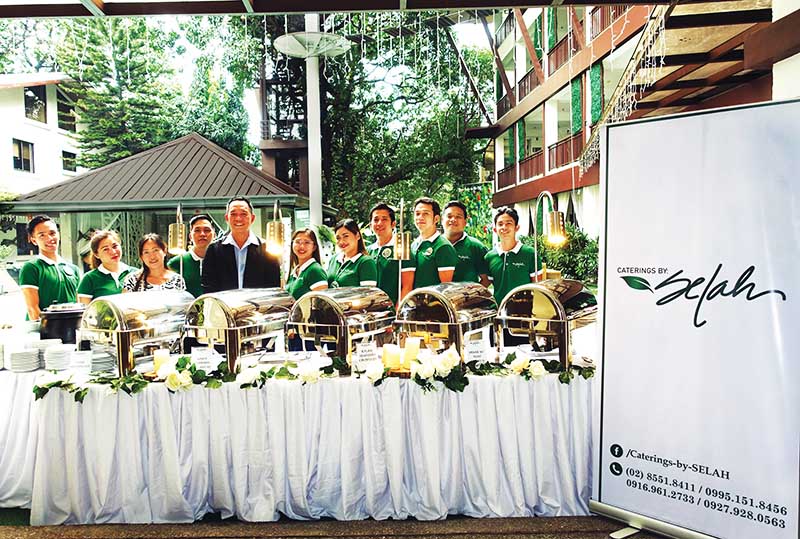 Caterings by Selah is aiming to carve its niche in the competitive industry. One of its advantages is that the people in the company have honed their skills serving guests at Selah Garden Hotel, under the auspices of Executive Chef and General Manager Manny de Leon who also heads the catering team. Catering Supervisor Nikki Yu makes sure that everything runs smoothly. While the lush gardens and surroundings of Selah and its poolside make it an ideal location for a whole gamut of occasions, Selah is also available for catering at other locations, from seminars to birthdays to weddings. Since both the catering and the hotel share a kitchen, a lot of Selah's signature dishes such as Liempo Negra—Chef Manny de Leon's recipe, which incorporates squid ink in its marinade—have also been favorites for Selah's catering arm.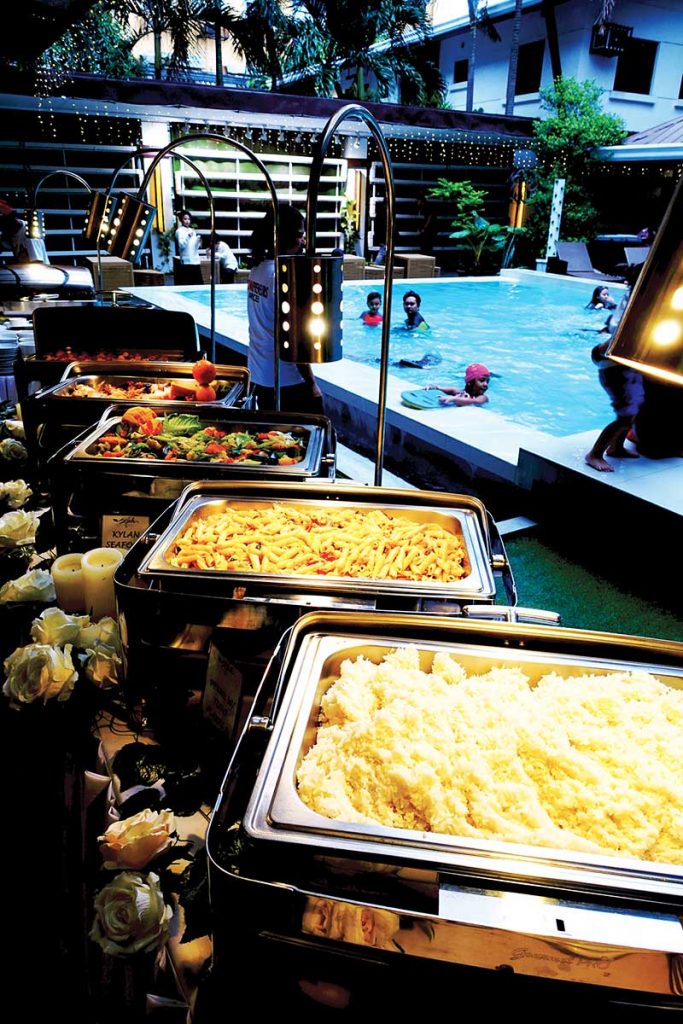 Because Caterings by Selah counts itself as being relatively new in this industry amid longstanding names, they know the importance of putting the name brand out there. According to Yu, they participate in Grand Food Tastings, so people get to know the food behind the brand. When it comes to closing the deal though, Yu shared that for customers, a complete package is the magic word. "They want the option where you can provide for everything: decor, floral and balloon arrangements, backdrop, even the host and musical act." Catering companies have to be ready with their own contacts. The decor is something Yu has learned on the job. They had to buy multicolored table cloth accents and napkins in every shade, although the trendy colors that they found to be popular are in pastel shades of indigo, purple, and old rose. There is also a significant part of the clientele that want something minimalist, which will never go out of style.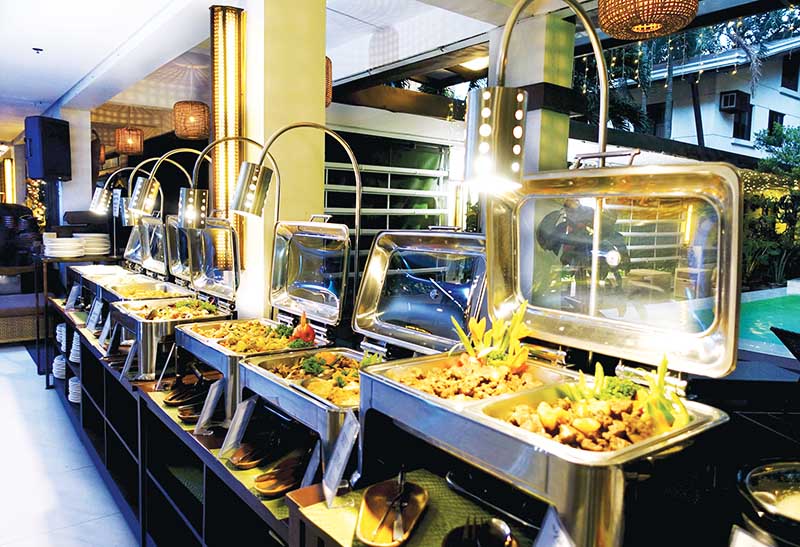 Selah has a wide selection of packages and menus that range from P350 to P1,000 per head, but they can easily accommodate requests for customization. While the quality of the food is something that is always top of mind for a lot of people, Selah offers a tasting menu, so you can judge for yourself that what they're going to serve is up to your standards. It's in the area of desserts where they can flex a lot of whimsy. It's not just kids but people of all ages that appreciate an elaborate dessert table and a dedicated candy buffet. Fondue is still a bestseller, and Selah has matched this with their own marshmallow tree, which the kids love. It is worth keeping up with the food and decorating trends because this is something customers appreciate, such as doughnut walls, where doughnuts hang on pegs; a mobile bar or a wheel for cupcakes; and various desserts. The classics, such as an ice-cream cart, is always a favorite and never goes out of style.
True to Caterings by Selah's slogan "Where budget meets luxury", the company strives to give clients the best celebrations without breaking the bank because everyone deserves to mark their special occasions with the kind of attention to detail Caterings by Selah can provide.
For inquiries, contact Nikki Yu at +63 916-961-2733 / +63 956 794 3282 or e-mail cateringselah@gmail.com. You may also check their Facebook page: Caterings by SELAH.
Hits: 132