Adventures in Relaxation at the Terra Wellness Spa
By Draphny Olasiman | Photography by Paul Cagayan
Give yourself the gift of pampering at Terra Wellness Spa, Discovery Shores Boracay.
The word "Terra" is the latin word for earth, and Terra Wellness Spa is grounded on the belief that wholeness is accomplished by accorded tranquility of both mind and body.
The spa exudes peace and calm. The interiors, which evoke its name with natural accents and neutral earth tones, offer a quiet and understated luxury that immediately relaxes as you enter.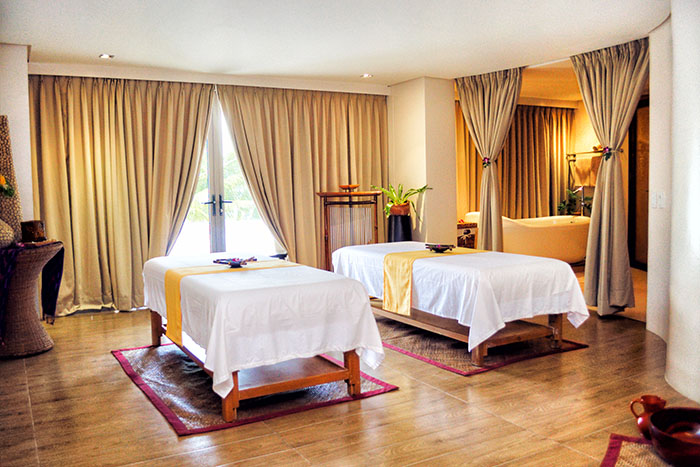 The treatments in the form of massages, wraps, facials, foot therapies, scrubs or a combination thereof are top notch. The Terra's Touch Signature Massage is 90-minutes of expert Swedish bodywork that relieve tension and aid blood circulation. They also uses special blended therapeutic oil. You can also choose from traditional Hilot Haplos or Healing Stone therapy where heated basalt stones and cold stones are alternately applied for deep penetrating heat to melt all your stress away.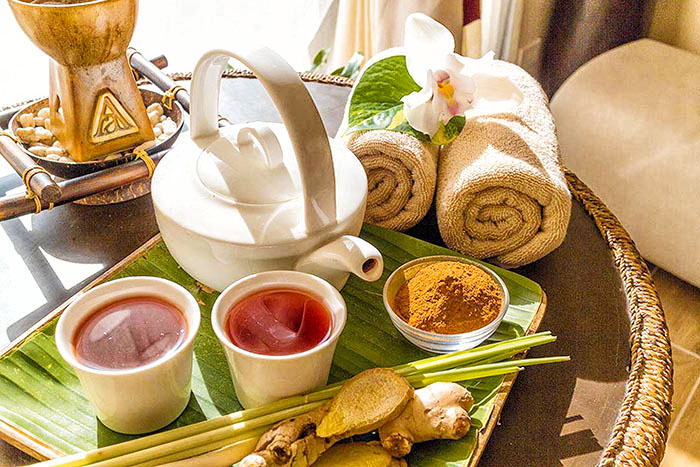 They only use high quality products like Dead Sea Salt for the salt scrubs and phyto-pumpkin for the Silky Body Scrub. Dead Sea salt which is extracted from the Dead Sea is known for its therapeutic effects. Phyto-pumpkin is a gentle acid free exfoliant to scrub away all your dead skin cells that dull the skin. The Healing Body Wrap combines fresh ginger root and kaolin clay, and kaolin clay is known to absorb the impurities in skin and is known as a detoxifier.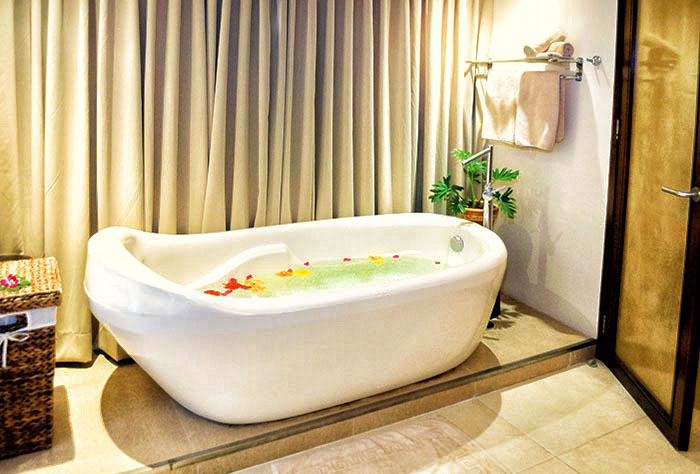 Their professional therapists mollify your worries away with a full body massage, knowing how to apply the exact amount of pressure to relieve you off the anxiety of long hours at work. It's a gratifying moment to feel the comforting and revitalizing effect of their signature massage combined with your choice of organic massage oils.
The place is very quiet and serene and you will never feel them rushing with their tasks. They encourage you to take all the time you need to relax.
The treatment is something that you dream of after a hectic frenzy day and enjoy your daily life. There is an assurance that once you lay in bed after the session, you'll be in deep slumber. And once you wake up, all the energy that you lost will be re-charged.■
Hits: 130