Do More With Less at home with Electrolux
Electrolux, a global leader in home appliances, launched its Do More With Less campaign in Abenson Global City to empower moms to be more creative and resourceful at home.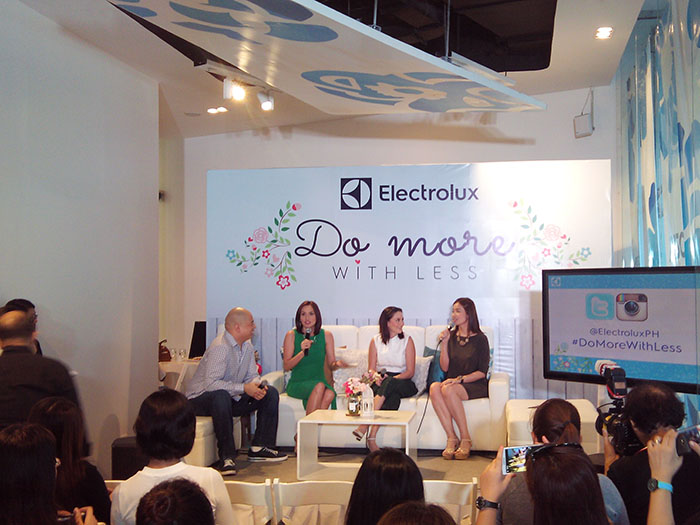 Filipino moms are practical and resourceful especially when it comes to managing their homes. From transforming last night's leftover dishes into a delicious, mouthwatering meal to upcycling an old unwearable dress into a pretty apron, moms truly know how to wisely maximize their resources at home. This is the thought behind Electrolux's newest campaign, Do More With Less.
"Moms are inventive. Leave it to them to find a way to recycle something that seems unusable," said Andrea Pionilla, Marketing Manager of Electrolux Philippines. "Electrolux's newest campaign wants to show moms how easy it is to do more with less when they have the right home appliances to help them out."
The guests were treated to a fun day of home discoveries and exciting games. Present in the event were Electrolux brand ambassadors Cheska Garcia-Kramer, Chef Rosebud Benitez-Velasco and Chef Bruce Lim. The event also welcomed the newest addition to the Electrolux family, professional basketball player and hands-on dad, Doug Kramer, who showed his support through a video. The brand ambassadors shared do-it-yourself home products you can easily make using Electrolux home appliances.
"I am thrilled to be part of this meaningful campaign. As a practical dad, I've always been a believer that with the right tools, you can always do more with less," said Doug Kramer. "I love how Electrolux appliances help us accomplish more things at home so Cheska and I can spend more time with the kids and less time managing the household."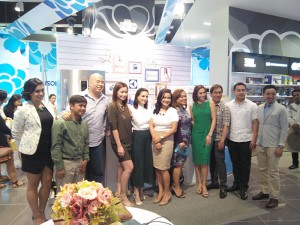 Do More With Less at home
According to the Philippine Institute for Developmental Studies, Metro Manila produces 5,600 tons of trash per day and 75% of this comes from households. The same research also showed that half of the daily household waste comprises food scraps and leftovers. A study conducted by the Food and Agriculture Organization of the United Nation found that one of the reasons behind food wastage among developing countries is wasteful consumption habits.
Most households in the Philippines run on a strict budget and a bulk of which goes to buying food. Incautious meal planning often lead to unused ingredients and leftovers which we throw away without much thought. This is why a week's meal plan can make or break a household's budget. Making the most out of your resources will help you not only reduce wastes but also minimize costs.
All it takes are imagination and resourcefulness to turn coffee grounds into soap and orange peels into a natural home deodorizer. Electrolux invites you to share your own lifehacks at home. Join the Reduce Food Waste Challenge on Facebook. Share your tips on how to transform used items into something useful again and get a chance to win exciting prizes from Electrolux. Like The Electrolux Little White Book on Facebook to know more about the contest.
To know more about Electrolux Do More With Less, visit www.facebook.com/thelittlewhitebook or follow @ElectroluxPH on Twitter and Instagram.