Bicol Flourishes Through PILI and Southstar Partnership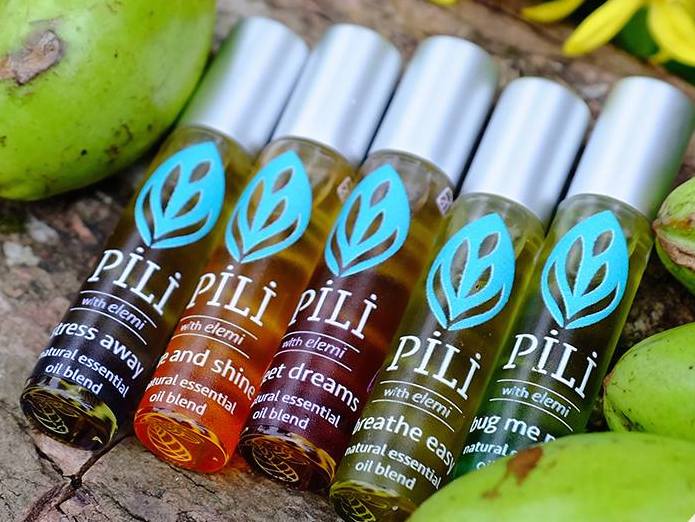 It's an innate Filipino trait to support our fellow men. Whether it's our natural hospitality, our concept of bayanihan, or even the way we loudly cheer a part-Pinoy candidate on some international talent show. A shared geography—whether physical or social—gives us instinctive loyalty that binds us all together and unselfishly pushes us to help each other out when we need it.
Thus, when PILI, a natural beauty- and wellness-focused brand in the Philippines, decided it was time to introduce the beauty benefits of the pili tree to a grander scale, one of the first establishments to give them a boost is popular drugstore chain Southstar Drug. Both products of the Bicol (pili is a Bicolano signature), PILI and Southstar are jointly tapping into and propagating the region's potential.
Pili grows from a tree that's indigenous to the fifth region's climate. The nut, which comes from the seed, may be its most popular byproduct, but the pili tree yields more significant benefits. A tree of life in its own right, oils extracted from parts of the pili have a variety of uses—which have be tapped by PILI, a natural beauty- and wellness-focused brand in the Philippines.
PILI takes this liquid resource to create a range of cosmetic and wellness products, anchored by a collection of today's most popular elixir, essential oils.
Essentials oils, which are natural-occurring aromatic compounds found in plants, are used in day-to-day activities, particularly for health. PILI uses both the oil from the pulp of the fruit as well as the more potent elemi from the resin. Used by the world's top luxury beauty companies (think Chanel, Dior, Gucci), both are scientifically proven to hydrate and moisturize the skin—on top of that, elemi is also anti-aging and anti-bacterial.
The pili-extracted oils are bolstered by the therapeutic promises of lavender, eucalyptus, citronella, citrus neem, wintergreen, juniper berry, cypress, ginger, menthol, and lemongrass—oils that are already rock stars in the world of aromatherapy.
Because wellness has neither a schedule nor a deadline, PILI's essential oil blends are packaged to just fit your pocket or purse, ready to use for a quick pick-me-up. They're already pre-mixed by certified chemists who studied the best permutation for every blend. It functions like a liniment—made to soothe, relieve stress, boost energy, and even prevent disease—but more sophisticated, fashionable, and fragrant.
The Rise and Shine, for example, amps up your energy levels thanks to its peppy citrusy aroma while the Sweet Dreams calms you right into a restful sleep. The Stress Away wipes away the stress from your muscles while the Breathe Easy keeps you, well, breathing easy.
PILI is available at selected Southstar Drug branches. It's a fitting partnership: PILI and Southstar Drug both give tremendous pride to the Bicol region and both are enterprises that began from the ground up and grew to become top quality brands.
Hits: 60