Capturing the Filipino Taste for Treats
Global Brands with local tastes at Mondelez Philippines
It's no secret. Filipinos love to eat! Foreigners marvel at the frequency of our meals, from the morning snack, to lunch, to afternoon snacks, to dinner, and of course that late night merienda. We don't just love to eat either; we have that particular taste for treats that is distinctly and utterly Pinoy. Masarap, malasa, at kakaiba!
Capturing this taste for treats has been the work of one Company for five decades. Whether your snack preference is for savory sandwiches, tangy refreshing drinks, or chocolate and vanilla flavored bites, they've got it. Mondelez Philippines is the name and making snacks for Pinoys is their game.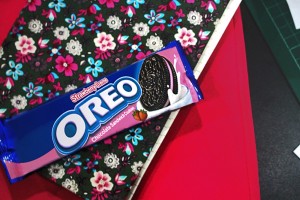 Speaking of that name, it may not be familiar to you —yet. But once you come to know its products—Tang, Eden Cheese, Oreo, Cheez Whiz, Toblerone, Cadbury Dairy Milk, Halls, and Tiger Energy Biscuits —you'll realize that you've been snacking with Mondelez Philippines for quite a long time.
Globally, the name Mondelez Philippines was chosen for the snacks company that once formed part of the former Kraft Foods. A split with the North American arm which handles the grocery portfolio in 2012 led to the creation of a new Company name—Mondelēz International, but with the same heritage in snack making. Mondelez Philippines is the Company name here in the country.
Here, this global snack-making expertise is put to good use in creating delicious flavor and packaging innovations to add joy to our merienda moments.
This summer particularly, prepare to experience more joy during your beach outings, backyard picnics and overnight bonding sessions with Mondelez Philippines' season-appropriate new flavors and packs.
"How to be Glocal" What do you do when you're part of a global snacking company but have been in the Philippines for the past 52 years? You leverage on these two strengths, in the same way that Mondelez Philippines has done. "We are strengthened by our global snacking heritage," shares the Company's Country Head, Ashish Pisharodi. "On the other hand, our local history and legacy have taught us to listen closely to what Filipino consumers need. When we combine these two powers together, what results are snack products that have both global and local strengths and appeal."
Case in point: The new Citrus Line of Tang powdered beverages. Tang, a drink that's loved in different countries around the world also has a strong position here in the Philippines as the #1 powdered beverage drink (Nielsen Retail Audit). Explains Pisharodi, "Filipinos love our taste, that's why we've given consumers more flavors to suit the Pinoy palette and the hot summer months."
Start mixing up the new variants of Tang for refreshing backyard picnics and out-of-town getaways. Enjoy the delicious flavors of Calamansi, Dalandan, and Honey Lemon. All three are made with real fruit extract and round up Tang's line of 14 fruit flavors. Truly masarap.
Summer Loving
With a refreshing drink already in tow, all you need are tasty bites to go with them. First off are the new offerings from local brand Eden. Did you know that Eden is a pioneer in the carton cheese category in the country? Since the 1980s Eden has been providing moms and their families that creamy cheese taste that's perfect for both meals and snacks.
This summer, packing a lunch or baon is made more delicious by the innovations of Eden Mayo and Eden Sandwich Spread. A brand with many firsts, these offerings from Eden are the first in their Category to come in a re-sealable spout and stand-up pouch. Together with the creamy cheese taste of the # 1 block cheese in the Philippines (Nielsen Retail Audit), Eden Mayo and Sandwich Spread also benefit from the global snacking expertise of the Company in providing this innovative packaging that's perfect for Filipino needs. Truly malasa!
Go Loco over Coco!
To cap off your snacking moments is Oreo cookies' newest flavor offering. It's delicious and reminds you of tropical islands. Presenting the newest flavor from milk's favorite cookie, Coconut Delight! Enjoy the delicious aroma and unique texture of coconuts in a cookie —an Oreo cookie at that.
"Oreo cookies are similarly globally-loved snacks," adds Pisharodi. "Locally it has also become the fastest growing cookie in the Philippines in 2014 (Nielsen Retail Audit).
Though a world-wide brand, we've innovated Oreo cookies to come in a flavor that's a Pinoy favorite: Coconut.
That's our Company using a global brand to create local snack moments that are joyful." Truly kakaiba!
Global Reach, Local Roots
To create joy for consumers is the mission of Mondelez Philippines. The Company aims to do this by capturing the taste for treats of Filipinos. Whether it's creating new and Pinoy flavors for globally-loved brands or innovating a local brand using global expertise in snack making.
Whatever the flavor or the packaging innovation that comes from Mondelez Philippines and its brands, one thing is for certain. Ends Pisharodi, "Every new idea comes from listening to what consumers want. We have a strong commitment to listen to what our consumers need and giving this to them. We want to know what brings them joy, and we work to provide them with just that, delicious moments of joy."
For more information on how Mondelez Philippines creates delicious moments of joy, visit http://ph.mondelezinternational.com.
Hits: 237