MARTELL COGNAC CELEBRATES A HISTORIC 300TH ANNIVERSARY
WITH A SPECTACULAR GALA AT THE ICONIC MANILA HOTEL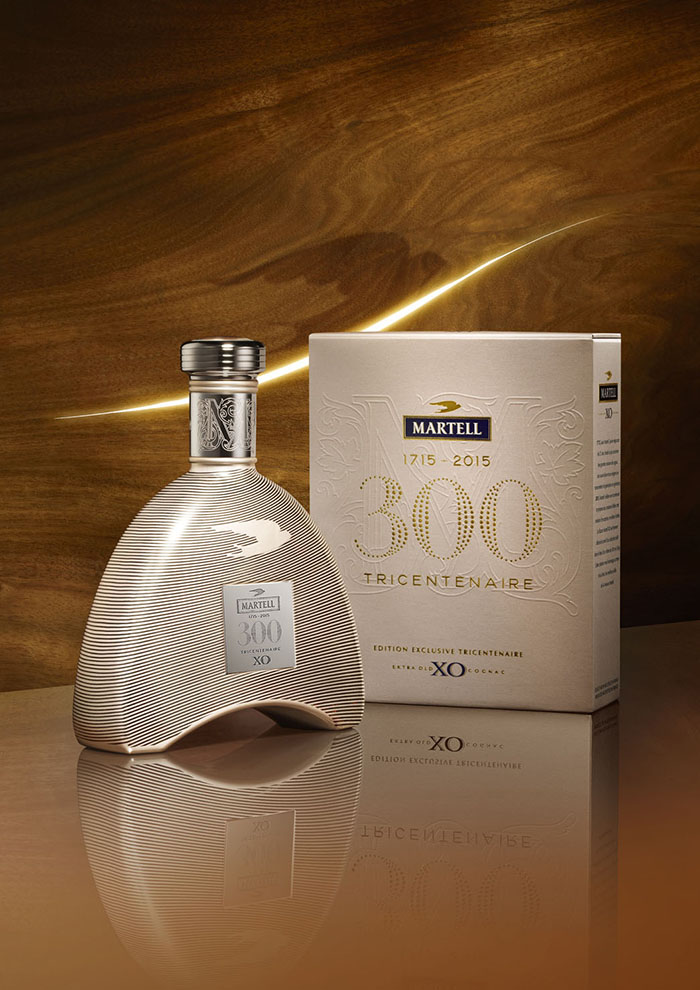 Martell, the oldest of the great cognac Houses, celebrated its landmark 300th Anniversary with a glittering gala event which took place at the most historic premiere hotel in the Philippines – The Manila Hotel. Founded in 1715 by the inspiring entrepreneur, Jean Martell, Martell Cognac has grown into the leading global luxury cognac brand, built on 3 centuries of cognac excellence.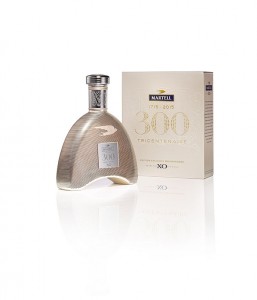 Media personalities, social celebrities, political influencers and other VIP guests of Martell Cognac attended the spectacular evening led by Martell Heritage Director, Jacques Menier, and Martell International Brand Ambassador, Jeremy Oakes. Celebrants enjoyed an incredible evening where Martell's 300 year history was expressed through a vibrant and festive celebration, which turned every moment into an extraordinary pleasure.
In the Maynila Ballroom, guests were welcomed to a special cocktail lounge with engaging displays of Martell's unique cognac expertise. The cognac-making process was brought to life through video exhibits featuring the cognac's origin from Borderies vineyards, to Martell's unique distillation process, followed by the ageing of select eaux-de-vie, and finished with the Martell Cellar Master's expert blending.
The evening's gastronomic experience was designed around Jean Martell's original trailblazing journey to Cognac, France, and featured a true feast for the senses. The dining experience began with Oyster Bisque with Crisp Potato and Braised Leeks, followed by Marinated Salmon with Poached Egg Spinach Sala with Citrus, uniquely paired with the Martell VSOP. The delectable main course of Beef Tenderloin in Truffle Butter was superbly complemented with the powerful Martell XO. And an unforgettable dessert moment was experienced when Burgundy Poached Pears were perfectly matched with Martell's flagship cognac, the exquisitely aromatic Martell Cordon Bleu.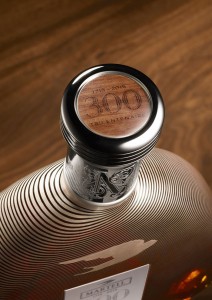 Another highlight of the festivities was the launch of the Martell XO Tricentenaire Limited Edition bottle, revealed by the Martell Team. The limited-edition offering from Martell features a dazzling interpretation of the classic Martell XO arched decanter with beautiful silver line accents, signifying the 'lifelines' of the precious oak wood, pivotal in ageing the awe-inspiring cognac. The limited edition bottle will soon be available in top retailers and for some invited guests, for them to secure their own bottles for their private collections.
During the celebrations, guests were encouraged to live-tweet more than 300 birthday messages for Martell, sharing their own experience with the brand. It was truly an unforgettable celebration for a luxury cognac with 300 years of unrivaled heritage and prestige.
Martell Cognac is available in top stores likes S&R, Rustans, and SM Supermarkets as well as in Global Travel Retail shops (Duty Free).
MARTELL COGNAC
Martell's heritage dates back to the 18th Century, when Jean Martell, a native of Jersey founded the company in 1715, making Martell the oldest of the great cognac houses. Since 1715 Martell has produced, exported and marketed cognacs whose quality is recognised worldwide. The hallmark of the house of Martell can be summarised in three key terms: elegance, complexity and balance. Martell Cognac was founded at the height of the French Art de Vivre movement; a period of time in which gastronomy, tasting and craftsmanship were all celebrated and enjoyed with style. As such, these became the three pillars of the Martell House and are the three core areas which still remain intrinsic to Martell's vision today. Martell's key markets include Asia (China, Duty Free, Malaysia, Vietnam, Singapore, Taiwan) United Kingdom, United States, Mexico, and Russia. The vast portfolio of cognacs include VS, Caractère, Distinction,VSOP, Noblige, Cordon Bleu, XO, Chanteloup Perspective, Creation Grand Extra, Cohiba and L'Or de Jean Martell.
ABOUT PERNOD RICARD
Pernod Ricard is the world's co-leader in wines and spirits with consolidated sales of €7,945 million in 2013/14. Created in 1975 by the merger of Ricard and Pernod, the Group has undergone sustained development, based on both organic growth and acquisitions: Seagram (2001), Allied Domecq (2005) and Vin & Spirit (2008). Pernod Ricard holds one of the most prestigious brand portfolios in the sector and employs a workforce of approximately 18,000 people, operating through a decentralized organization with 6 'Brand Companies' and 80 'Market Companies' established in each key market. Pernod Ricard is strongly committed to a sustainable development policy and encourages responsible consumption. Pernod Ricard's strategy and ambition are based on 3 key values that guide its expansion: entrepreneurial spirit, mutual trust and a strong sense of ethics. Pernod Ricard is listed on the NYSE Euronext exchange (Ticker: RI; ISIN code: FR0000120693) and is a member of the CAC 40 index.
PLEASE ENJOY MARTELL PRODUCTS RESPONSIBLY
Hits: 280