Pinoy and Plant-based: Pino Restaurant & Pipino Veg Grow Bigger, Greener
Malingap-Maginhawa Street QC pioneer restaurants, Pino and Pipino Veg, finally reopen their doors on October 15, 2021, delighting long-time patrons and enticing new foodies.
Serving leveled-up Filipino fusion cuisine along with 100% plant-based dishes since 2008, Pino and Pipino Veg's comeback is no throwback — the brands have a new look and improved menus. Pino and Pipino Veg now have convertible pandemic-proof, al fresco interiors that complement their dynamic and expansive menu of traditional-with-a-twist dishes.
Quezon City residents and Maginhawa regulars know Pino as the "Home of Kare-Kareng Bagnet", a recognition very well-deserved for its bestselling Kapampangan curry with Ilokano crispy deep-fried and air-dried pork. The brand also comes with culinary advocacy – veganism. "We believe that by eating better, by consuming plant-based dishes, and more local fruits and vegetables, Filipinos can make themselves healthier, and in doing so, save the planet," says award-winning actor and Pino and Pipino Veg Managing Director, Vance Larena. In Pipino Veg, everyone can enjoy a meatless, non-dairy version of their signature Kare-Kare, among other Filipino fusion offerings. Part of the brands' endeavors is a community approach to customer service.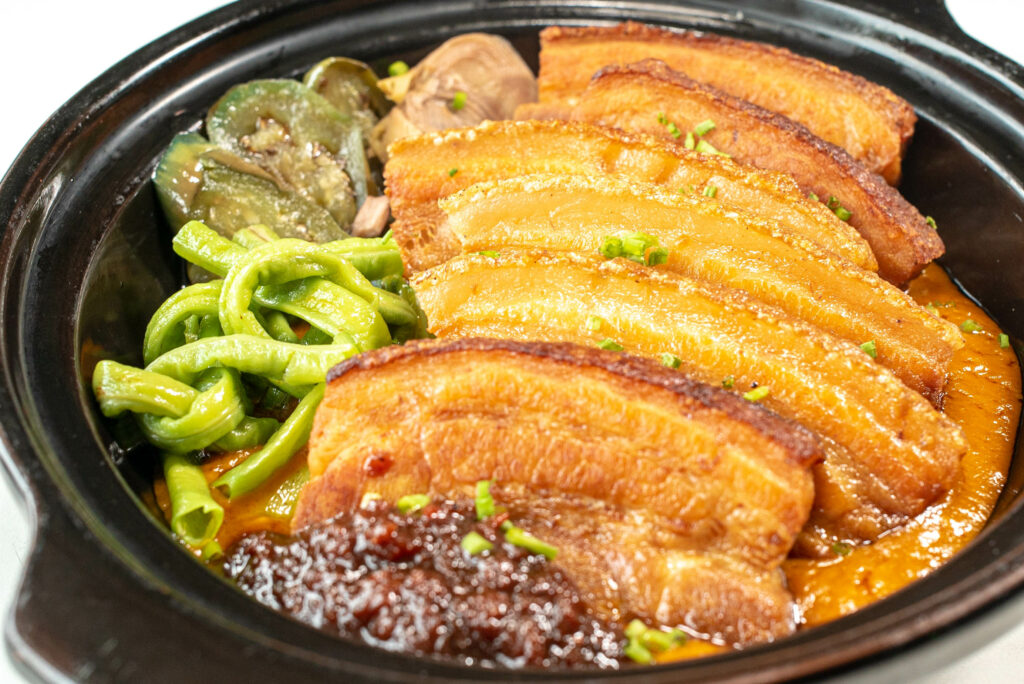 Since opening their doors, Pino and Pipino Veg take care of "sukis" and attentively reach out to newcomers. That's why, in the months leading to the restaurant reopening, their inbox was filled with customers awaiting the big return. And now here they are, morning 'til evening, weekday to weekend, Pino and Pipino Veg are ready to serve. Store hours are now 7 am to 9 pm daily, with brand-new, elevated Filipino breakfast offerings, which include house-made longanisa, signature-blend tocino, and handmade corned beef fresh from Pino's kitchen.
Pino and Pipino Veg planted their roots in Maginhawa, and plan to grow bigger with a new branch in Ayala's Trinoma Mall to open before 2021 ends. The team behind the brand is also growing, now under Pino 77Foods Corporation, with PJ Lanot as President, Rex Tiri as Chairman, Sonny Fortuna, and Rona Calangian as Directors. In the ever-changing landscape of the pandemic, Pino Restaurant and Pipino Veg continue to flourish bigger and greener. More than just Pinoy fusion cuisine or plant-based meals, the brands are always evolving for the betterment of Filipinos.
Visit Pino Restaurant and Pipino Veg at 39 Malingap Street, Teachers Village, Quezon City. Open 7 am to 9 pm daily. For inquiries and orders, contact: 7004 3701, 09152301649, or pinorestaurantph@gmail.com and pipinovegetarian@gmail.com.
Hits: 447