From happy hour to happy heroes: Food drive by resto-bar Mimi & Bros feeds more than 10,000 health workers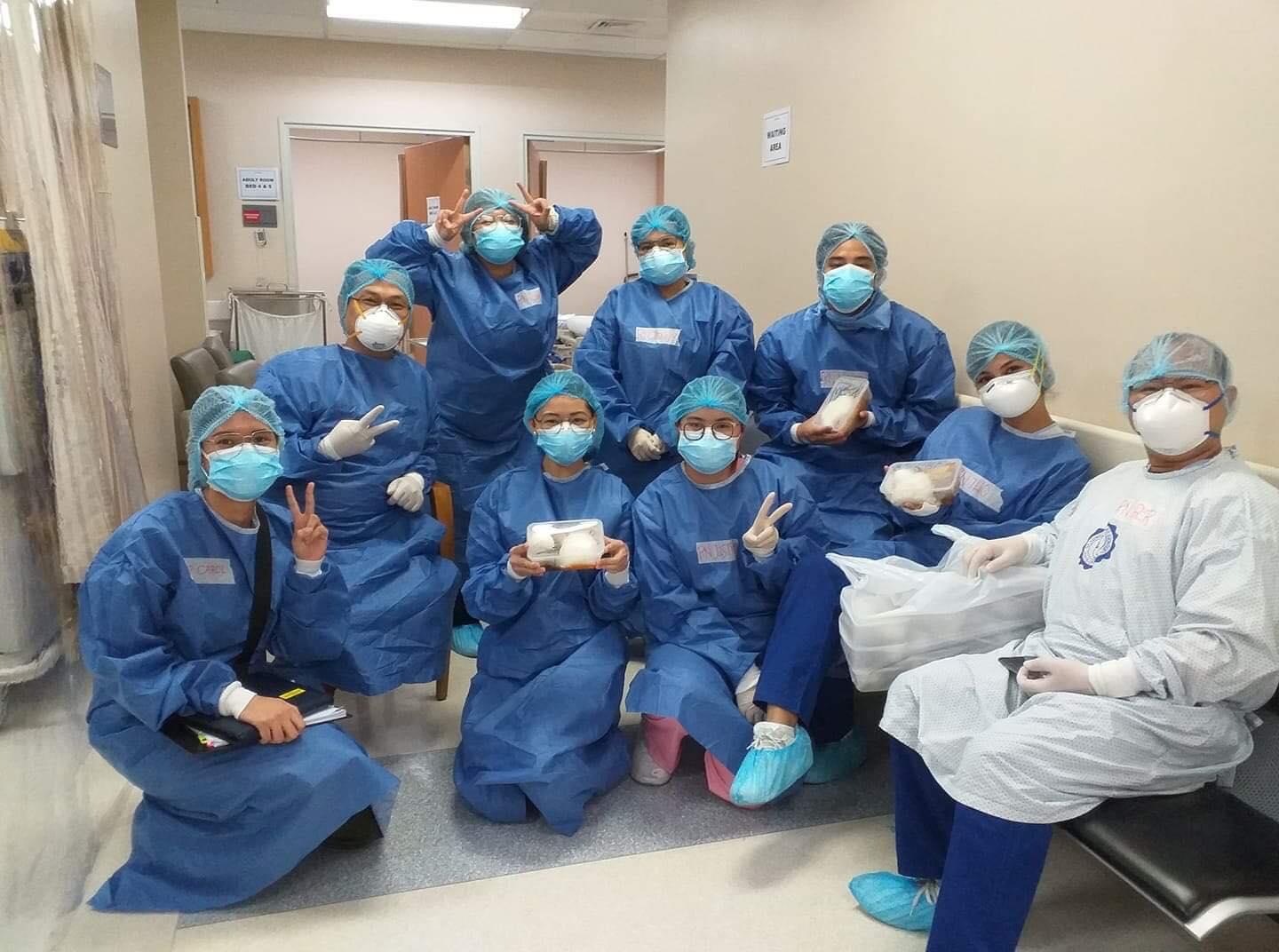 Pledging quality food for the country's frontline heroes, Mimi & Bros. reopened its kitchen last April for its "Road to 10,000 Strong" food drive.
The drive encouraged people to donate a minimum of P100 per meal to feed 10,000 healthcare workers in Metro Manila who are leading the battle against COVID-19.
Known as a restaurant and watering hole for young professionals and urbanites looking for bites and drinks after work hours in Bonifacio Global City, Mimi & Bros shifted its focus at the height of the quarantine to serving medical frontliners.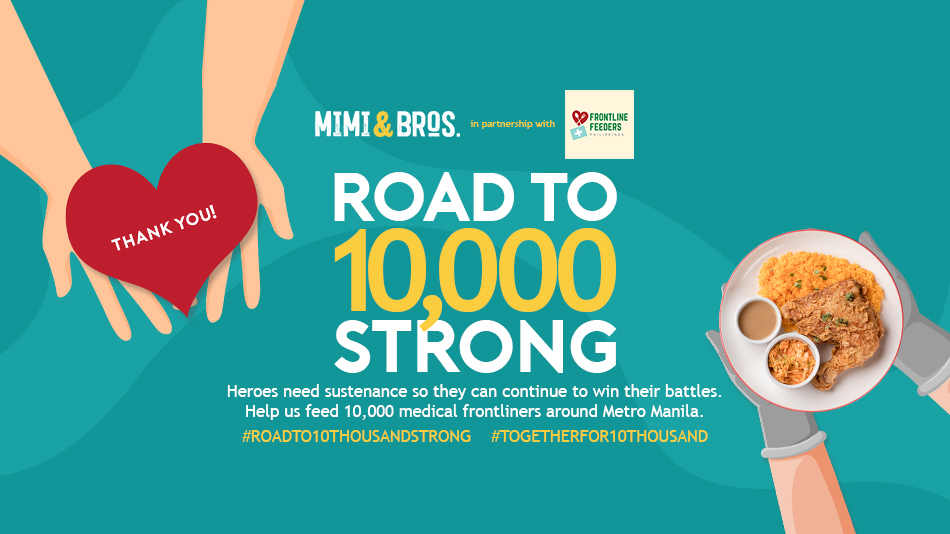 Partnering with Frontline Feeders PH, the team mobilized food distribution to various hospitals in the metro and other neighboring cities.
"The sacrifices of our frontliners are immeasurable. And as chefs and restaurateurs, the least we can do is to share our resources and skills in the kitchen to nourish their tired bodies. This is to show them how grateful we are for their work to save lives," said Chef Edward Bugia, the Head of the F&B division of MFT Group of Companies, which owns Mimi & Bros.
Last July 7, the restaurant achieved its mission and finished at the count of 10,315 frontliners. They served hospitals including Asian Hospital and Medical Center, Cardinal Santos Hospital, Las Pinas General Hospital, Makati Medical Center, Medical Center Taguig, Philippine General Hospital, San Juan de Dios Hospital, St. Luke's Medical Center Global City, Sta Ana Hospital, UERM Memorial Hospital, Veterans Memorial Medical Center, and Victoriano Luna Hospital.
Chef Ed also acknowledged the strict safety protocols his team implemented to make sure every meal was prepared safely.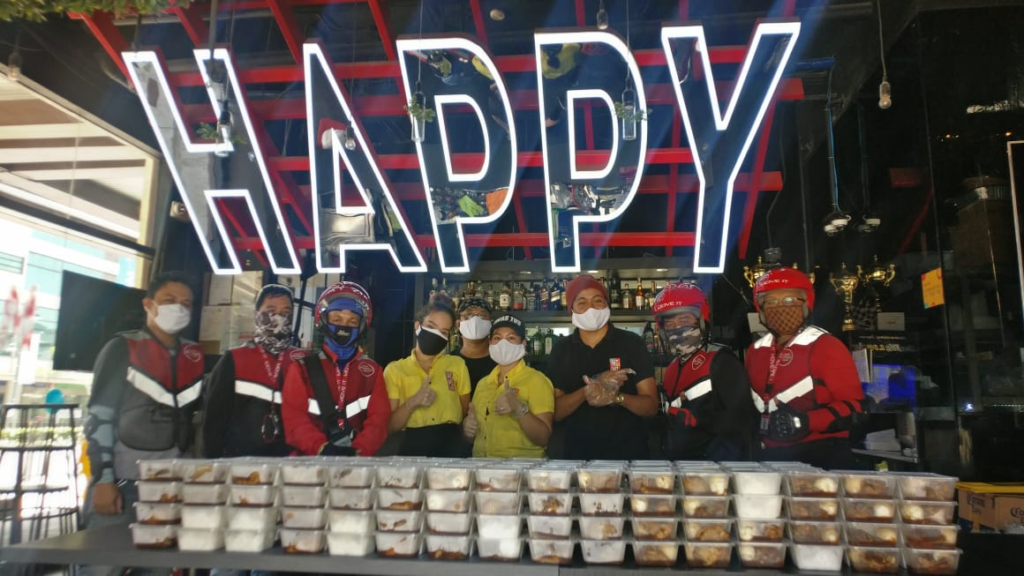 "As an F&B business, we made sure that we were well-equipped with proper hygiene and sanitation so we want to put that into good use. Restaurants are also the best food source for frontliners—quality wise," he quipped.
With this, Mimi & Bros. ensured that all packed meals were handled by individuals who passed the food safety and health measures required by hospitals and were prepared by staff who wore personal protective equipment (PPE) to perform their tasks in the kitchen.
To add a little personal touch, all delivered meals had notes indicating details such as the dishes included per pack and temperature of the employee who prepared the meal.
This protocol was widely appreciated by their customers and beneficiaries alike and is dominating their mentions on social media. Bugia explained, "From a recipient's perspective, the transparency and assurance that your meal is safe is priceless. We wanted to give them that comfort and we continue to do that at our restaurant. One less thing to worry about means a lot at this time."
Amid all the changes and fears brought by the new normal, Mimi & Bros. stays committed to continue serving delight to everyone in the best way they know how—quality food and thoughtful, unparalleled service.
For more details on Mimi & Bros, visit https://www.facebook.com/mimiandbros or https://www.instagram.com/mimiandbros/
Hits: 484