Celebrate Crimson Love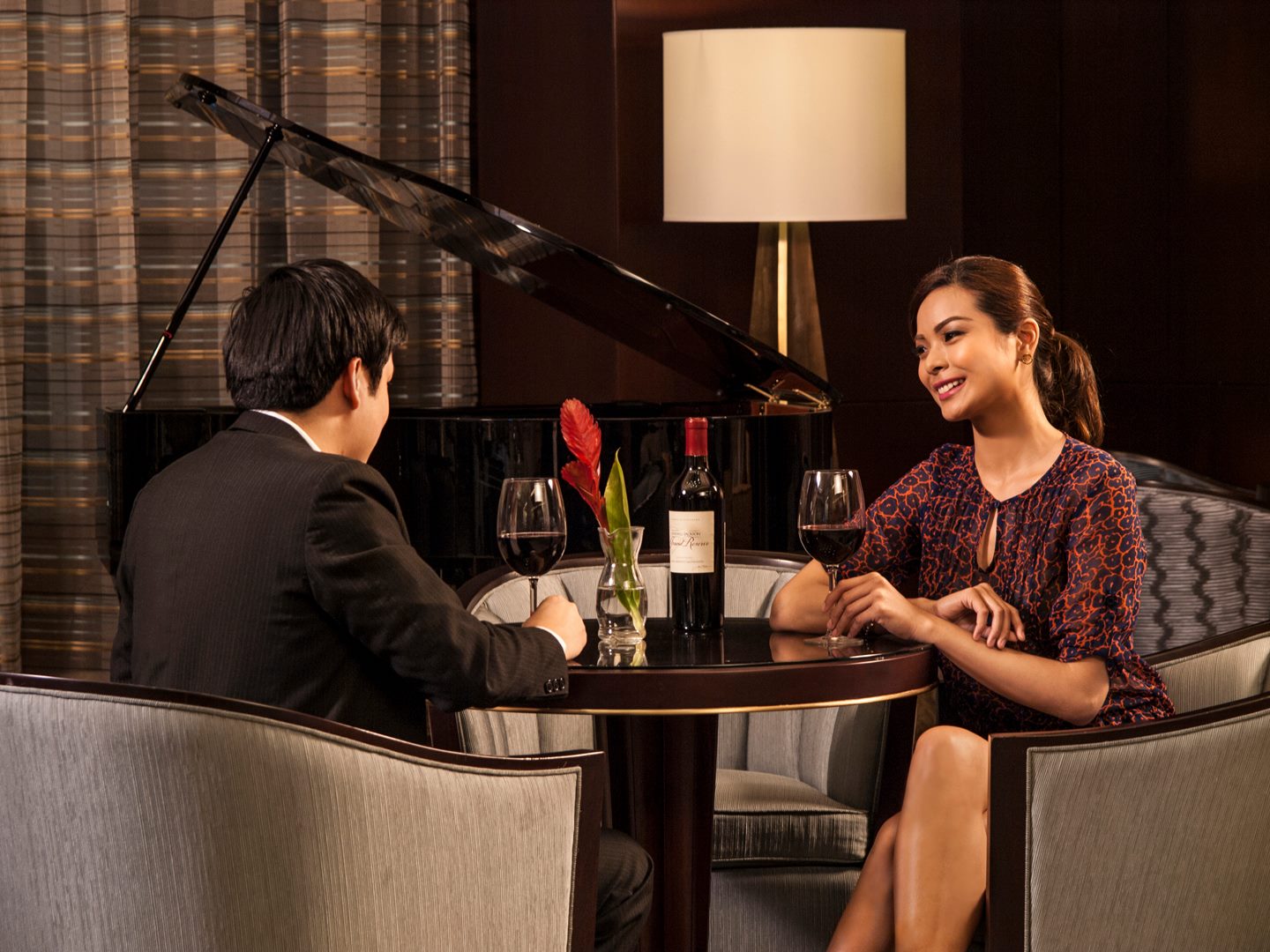 Celebrate #forever, second chances, first love and enduring romances at Crimson Hotel Filinvest City, Manila's #CrimsonLove! From February 12, to 14, spend an overnight or two in one of the well appointed guestrooms with breakfast for 2 at Café Eight, with prices starting at only Php6,600 net per night, includes free sparkling rose wine and homemade box of praline chocolates for the ladies. At the Deck Bar, for only Php500 net, reminisce your memories of togetherness and look forward to a future of loving over unlimited cocktail drinks, house wine, local beers or fresh juices while watching all-time-favorite love movies with the relaxing breeze of the outdoors and under the stars on February 12, 13 and 14, 7:00PM to 10:00PM. At Café Eight, spend a lovely buffet lunch or dinner on February 13 or 14 and be serenaded by the moving melodies of classic love songs by live violinist such La Vie En Rose, Moon River, Fly Me to the Moon and much more.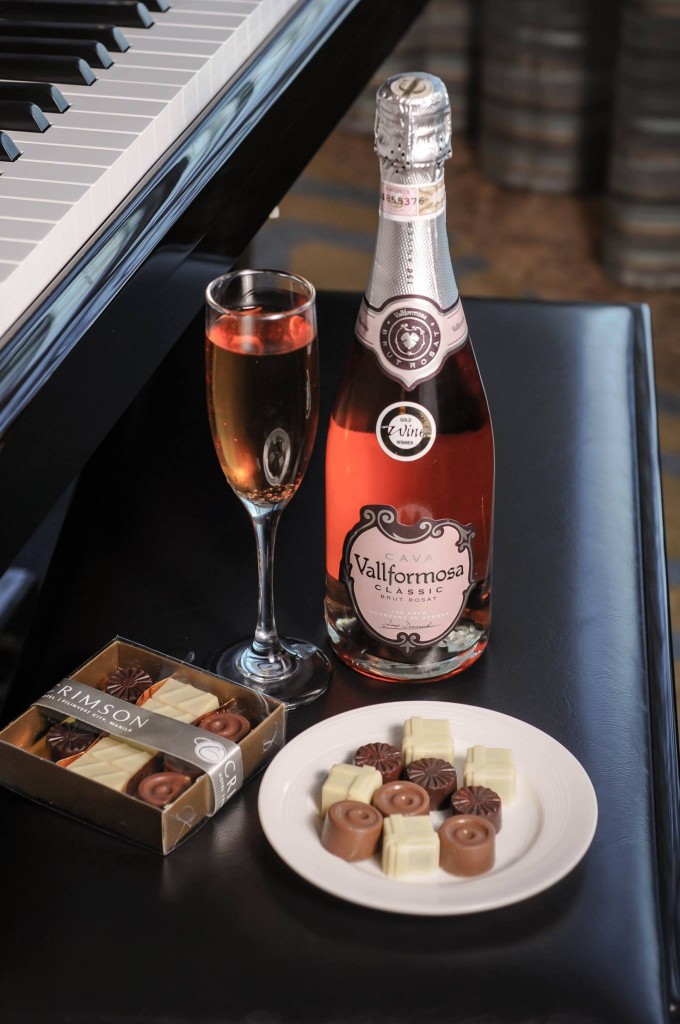 What's more, Café Eight will feature upgraded buffet local and international spread such as – Sautéed Beef with Bell Peppers and Black Bean Sauce, Stir Fried Chicken with Cashew Nuts and Chili, Crispy Pork with Sambal, Stir Fried Broccoli with Scallops Spicy Chili Sauce and Coriander, Beef Tenderloin Rich Tomato, Olive and Caper Sauce, Gratin of Eggplant and Tomato with Mozzarella, Crispy Pork Belly, Roast Sirloin of Beef, Chicken Bell Pepper and Onion Fricassee with Fresh Herbs, Beef Tenderloin with Red Wine Sauce, Roasted Shallots and Garlic, Baked Fish with Mango, Chili and Coriander Salsa, Chocolate Fondue with Fruits plus homemade specialty chocolates and more. Café Eight buffet lunch is priced at only Php1,226 net and dinner buffet at only Php1,553 net per person. For The Lobby Lounge, enjoy the taste of sophistication with a bottle of Cava Vallformosa, Classic Brut or Classic Brut Rosat sparkling wine for only Php1,500 net perfect with homemade praline chocolates, pastries or cold sandwiches while easy listening to the melodies of yesteryears love tunes by the live pianist.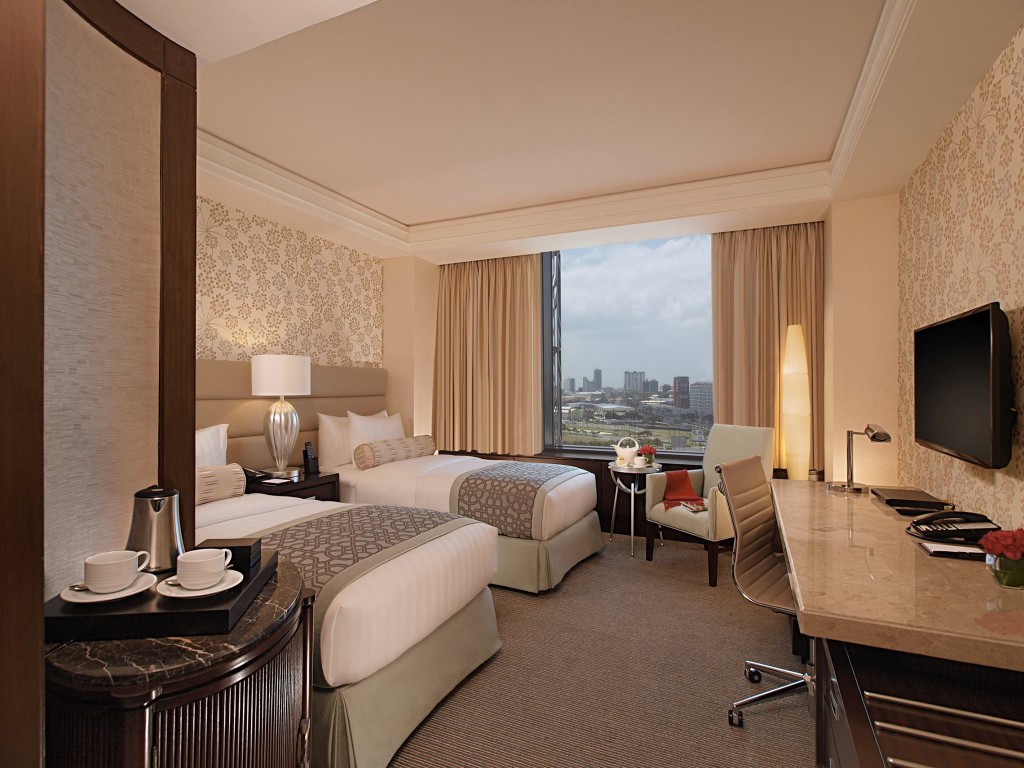 Just minutes away via a smooth riding experience at the Skyway, located at the laid back south of the metro, where a balance of city living and lush green spaces can relax you in many ways is the Crimson Hotel Filinvest City, Manila refuge. For more information and reservations, please call (632) 863 2222 or visit website crimsonhotel.com/manila. Crimson Hotel Filinvest City, Manila is inside Entrata Urban Complex, 2609 Civic Drive, Filinvest City, Alabang, Muntinlupa City 1781.
Hits: 36