Curried Australian Lamb Shanks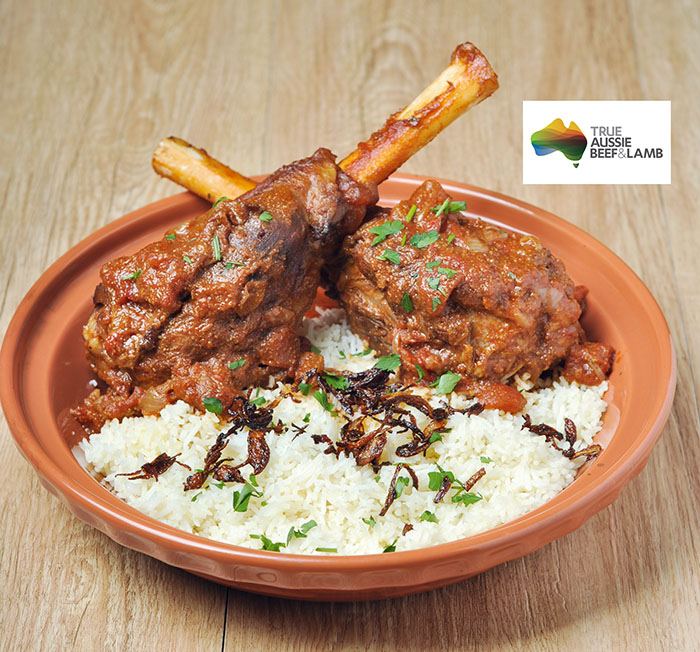 Ingredients:
4 pcs Australian Lamb Shanks
2 onions, finely diced
1 tbsp grated ginger
4 cloves garlic
1 tsp black pepper
1 tsp ground cumin
1 tsp garam masala
1 tsp chili powder
1 tsp ground coriander
1 tsp turmeric powder
2 cans diced tomato (about 3 cups)
1 cup plain yoghurt
3 tbsp ghee
water to cover
salt to taste
Procedure:
Heat ghee in a heavy casserole. Sear lamb shanks till browned on all sides and set aside.
In the same casserole, sauté onions, garlic and ginger. Add black pepper,cumin, garam masala, chili, coriander and turmeric and continue to sauté for a few minutes.
Add in canned diced tomato and enough water just to cover.
Simmer until lamb is tender and add yoghurt.
Continue to simmer until sauce has thickened to your liking.
Season to taste.
Serves 4-6
Hits: 117