Crowne Plaza Manila Galleria Joins Madrid Fusion Manila 2016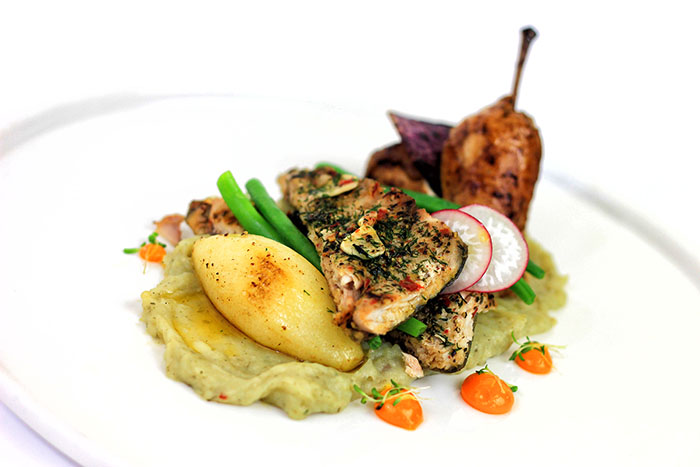 Seven Corners, the all-day dining destination at Crowne Plaza Manila Galleria will participate in the much anticipated Madrid Fusion Manila 2016 which features Flavors of the Philippines.
On April 1 to 30, Seven Corners will feature the winning entries of last year's Ultimate Chef Warriors; Manuel Abogado, Christopher John "CJ" Sanchez, and Jude Enierga. These chefs were hailed over-all Champion in 2015 Chef Wars Competition where they showcased their creativity and innovation by creating their own dish using all-local ingredients in free-style cooking.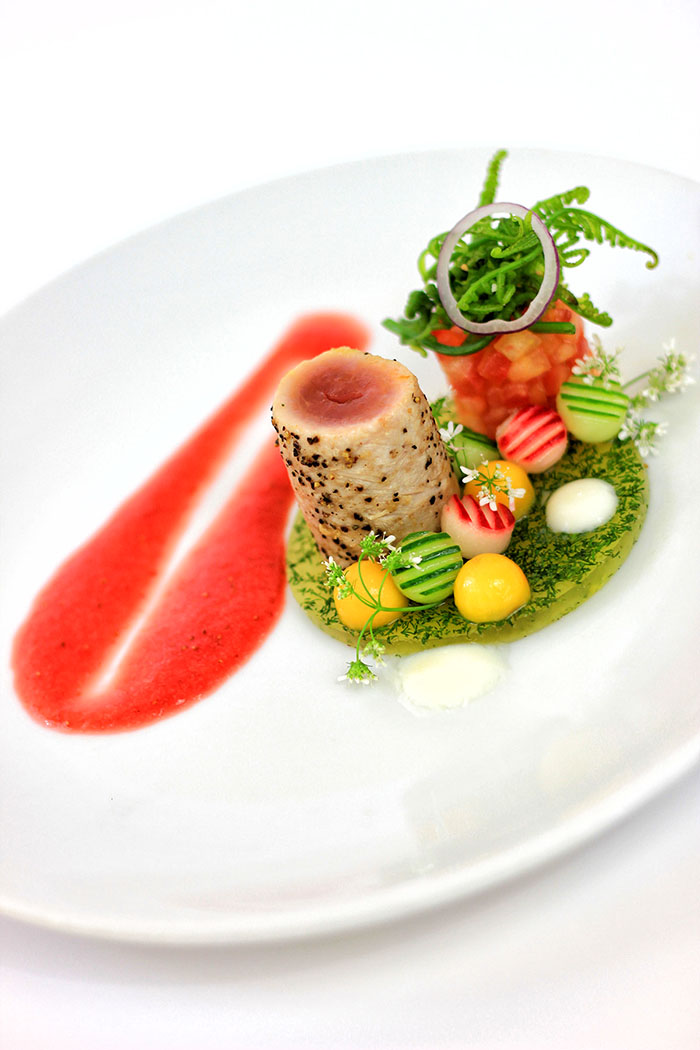 Their award-winning dishes using native calamansi and tamarind (sampaloc) will be available in a 3-course set menu starting at Php 1,500++.
Chef Manuel, did a Lemonsito Aspic, Tuna Roll in Bloody Sabbath Strawberry Vinaigrette and Yogurt with Paco Salad, which was inspired by his love for seafood. Meanwhile, Chef CJ's entry for main course was a Calamansi Chicken Tagine with Spicy Dill Bangus and Vegetables, Eggplant and Potato Puree with Calamansi Anchovie Foam, a total hit as the mixture of all flavors played well with calamansi. For dessert, Chef Jude prepared Lemon Jelly with Mint Leaves.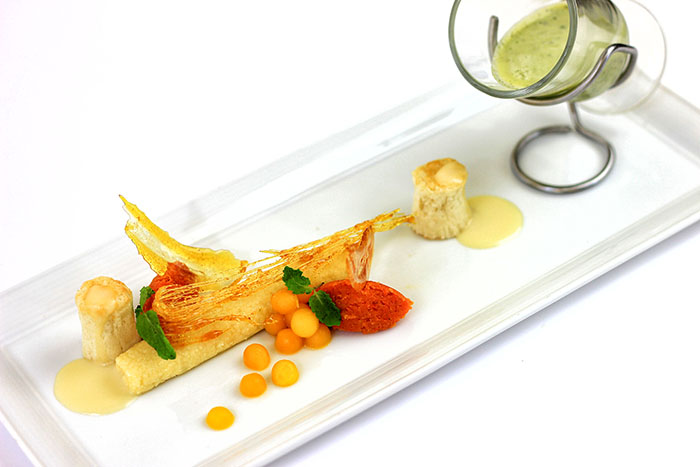 The tamarind-based set menu will composed of Sampaloc Lobster confit with Mango Verde Emulsion and Pickled Vegetables, Tamarind Flan with Shrimp Bisque Soup, and Roast Beef and Prawns with Garlic Olio Noodles, Sampaloc Pickled radish in Tamarind Beef Jus and Tomato.  
Sample the creations of these talented and award-winning culinary experts at Crowne Plaza Manila Galleria. For more information and reservation, please call 633.7222 or email fandb.reservations@ihg.com.
Hits: 41