Four Tips to a Slimmer, Healthier Summer from Electrolux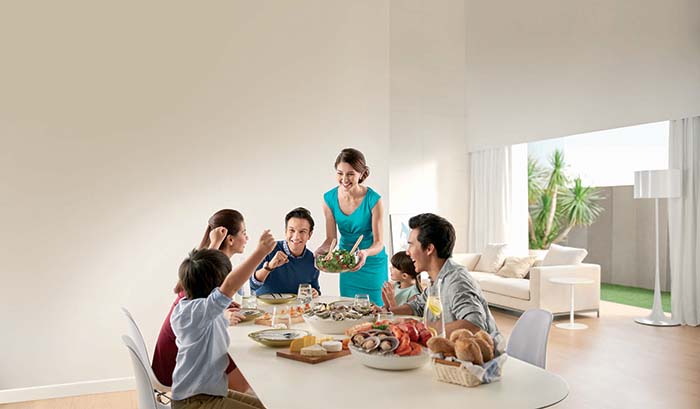 Whether you're aiming for a beach-ready bod or simply want to shed a few pounds, summer is a great time to start a healthier diet. To help you get started, Electrolux has put together a few simple tips on healthier food substitutes and ways to prepare food that will help pave the way for that slimmer silhouette.
Microwave your veggies
Did you know that cooking veggies in your microwave is a great way to preserve its nutrients?
Any cooking method utilizing heat and water tends to destroy the nutrients that make vegetables so good for us – for example, powerhouse vegetable spinach loses about 77% of its folate when boiled on the stove, but retains nearly all of it when cooked in a microwave.
This is because microwave ovens cook by vibrating water molecules within food, thus producing heat. It does not change the chemical composition of food in any way. As an added bonus, fresh vegetables, with their high water content can be cooked more quickly than other foods in a microwave oven.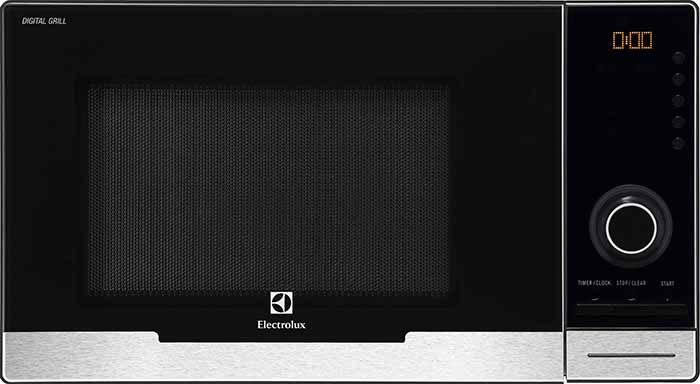 Microwave ovens like the Electrolux EMS2348X comes with auto-cooking features that optimizes the time required to cook varying amounts of vegetables with just a few easy turns of the control knob.
To cook vegetables in your microwave oven, simply place them in a microwave-safe dish and add a small amount of water depending on the vegetables being cooked. Cover the dish with a safe plastic wrap and poke several holes or leave a corner open to allow the steam to vent.
Add spice to your meals with chili
Chili peppers are not just beneficial for health, but also for your waistline. Thanks to an antioxidant called capsaicin, chillies and other spices have been found to diminish appetite and accelerate your metabolism, helping your body burn fat at higher rate.
Capsaicin also increases fat oxidation, which pushes the body to use more fat as fuel. For optimal weight loss, consume in tandem with a low fat diet and try baking or grilling dishes in ovens like the Electrolux EOB5450AAX Inspiro Built-In Oven or the Electrolux EOT38DXA Tabletop Convection Oven.
Puree your way to a healthier you
Purees can be a low calorie, low fat replacement in certain foods like soups, salad dressings and deserts.
Creamy soups are a much-loved comfort food, both for its creamy taste and texture. For a low-fact alternative, pureeing the soup with cooked potatoes or tofu will give it that thick texture. Tofu can also be used as a substitute for sour cream in salads.
Meanwhile fruit purees shine in baking and desserts. One quarter cup of pureed apples and pears will replace one egg in a cake recipe. They not only add moisture but a fruity flavour to the cake. If the pureed fruit makes the cake denser than you would like, add half to one teaspoon of baking powder to get a lighter result.
Creating a puree is easy – all you need is a powerful blender like the Electrolux EBR 5050 Powermix Silent Blender, which even comes with a fruit filter to easily remove pulp and seeds.
Top up your salad the healthy way
A tablespoon of mayonnaise contains about 100 calories while olive oil has 120. Cheeses like feta and parmesan can add 20 to 50 calories to the total. If you are having salads with bacon or crispy (in other words, fried) chicken, that ratchet up the calorie and fat count. Top if off with dressings like Thousand Island and your salad can weigh in at over 600 calories.
To help make your salads healthier, choose toppings that provide protein instead of fat like tuna, chickpeas and eggs. If you want meat toppings, go for a healthier cooking method, like sautéing, braising or grilling.
For more tips on home care and healthy living, please visit electrolux.com.ph or our Facebook page at facebook.com/Electrolux.
Hits: 60