Cheers makes outings hassle-free with new picnic set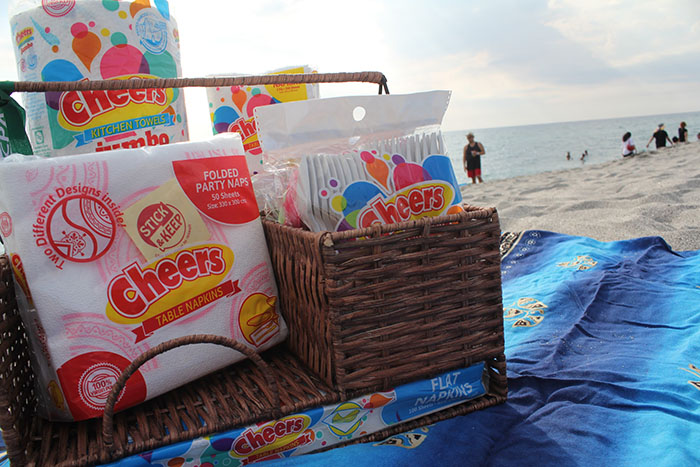 With the abundance of clear skies these days, it definitely is the perfect time to go to a new getaway spot and enjoy a picnic with your family. Imagine enjoying a day away from the hustle and bustle of the metro to savor a packed meal while appreciating the beauty of nature. But sometimes preparing for a picnic can be a hassle. Between all the planning and packing, it's sometimes inevitable for one item to be forgotten; often that one thing is cutleries.
Good thing, there's the new Cheers picnic set, which can be a lifesaver in case of picnic emergencies.
So whether you're enjoying the temperate weather of Baguio or Tagaytay, or basking in the sun in the beaches of Batangas or Zambales, surprise your family with new picnic hacks to keep your picnic more fun and enjoyable:
Instead of using plastic utensils, use cornstarch-coated cutlery that's sturdy yet eco-friendly too. Cheers has now introduced this type of cutlery in the market for everyone to enjoy. The cutlery's material is made from a biodegradable resin made from cornstarch, making it "compostable" or easier to break down than biodegradable plastic.
When bringing sandwiches, wrap them in Cheers Jumbo Kitchen Towels. Prevent soiled wrappers by making sure your spreads don't contain too much water or oil. Pack them neatly in your picnic bag, case or basket. Examples of sandwiches that's picnic-friendly are those with dry palaman, like ham and cheese and hotdog. Those that can easily soil wrappers are sandwiches with spreads like cheese and peanut butter.
For a more comfortable picnic spread, put a shower curtain below your banig or picnic blanket. This way, you'll keep a dry blanket without soiling it. Make sure to bring Cheers Trash Bags to throw food waste. You can also use trash bags instead of a shower curtain, in case you missed to bring one.
Freeze your drinks like water and juices the night before you leave so you'll only have to pack the frozen drinks on the day of your picnic. Now that's a refreshing way to enjoy your drinks when you don't have time to buy or prepare ice cubes. Use Cheers Paper Towels to wrap your frozen bottles.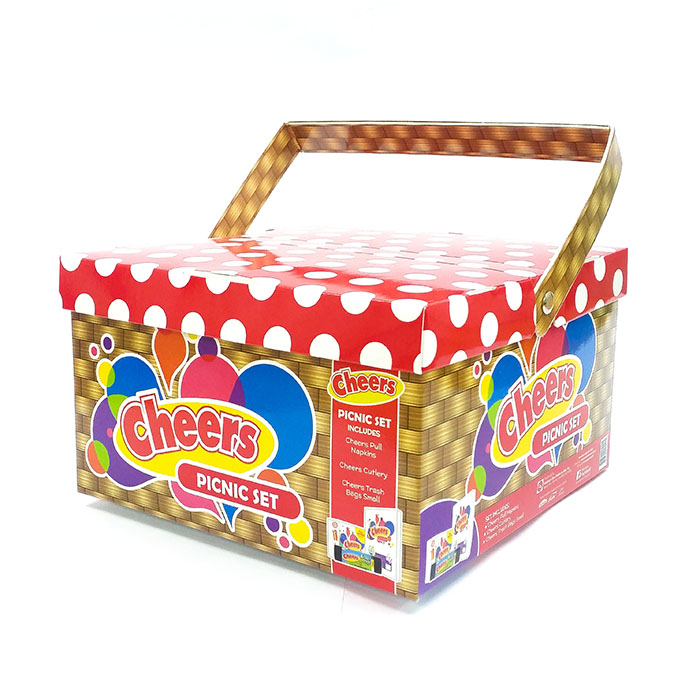 Use mason jars as storage for food like salads and desserts. Separate the dressing from your salad and avoid mixing them beforehand to avoid limp, watery salads. The best salads to bring include those with dense, mayonnaise-based dressings such as caesar, thousand island and honey mustard. For main courses, bring sandwiches or pastas so you won't have to bring different containers with various content. If you want to bring rice meals, make rice-toppings style baon that's good for everyone and store it in one huge container. To wipe off your face and hands after that scrumptious meal, pop out a bundle of Cheers paper napkins.
Store dried herbs and spices in clean, empty candy containers. This way, you won't have to bring the whole spice bottle just to pack a punch of flavor in your picnic dishes. For whole herbs and ingredients that needs to be packed separately, cover and roll them with Cheers Jumbo Kitchen Towel and put them in a dry ziplock bag to ensure its freshness.
Are you always on the go? For fast movers, a light, handy picnic basket is the best option. Are you a traditional one? Then, a reusable wooden basket is a perfect choice. For dads and the adventurous ones, a backpack picnic organizer is a better pick. For kikay moms, a picnic bag shaped like a tote bag is a good choice. Make sure there's storage space left for your picnic essentials like your handy, reliable picnic companion — your Cheers set.
Hits: 3304