Take On the World with Cadbury 5 Star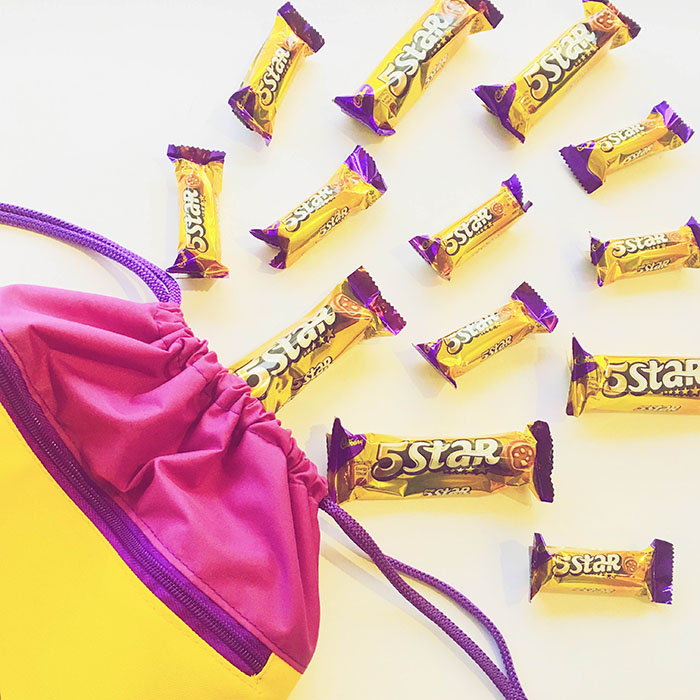 The last thing anyone wants is to find themselves doing the exact same thing every day. The world is bigger than what you see, so you shouldn't just waste it on what you already know. Dare to break out of your comfort zone.
Do you want to climb a mountain? Is it finally time to skydive like you always said you would? Having an all-night chatting contest with your friends? If you said yes to these then what you need is a push – the inspiration to take you beyond your expectations in life.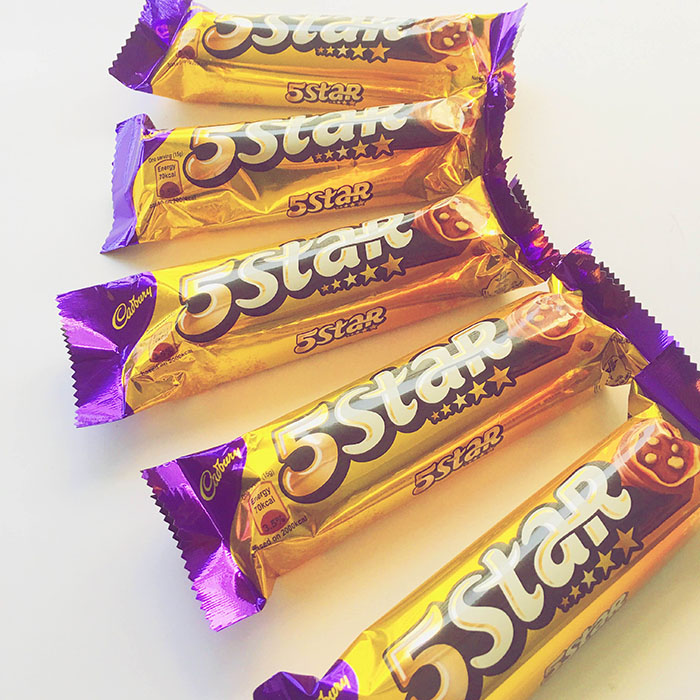 Feel the rush with Cadbury 5star.
Find the push to go full on with Cadbury 5Star. It's the newest chocolate experience from Mondelez Philippines, makers of your favorite Cadbury Dairy Milk and Toblerone chocolates. Taste the familiar, velvety smooth Cadbury milk chocolate wrapped neatly around an exciting blend of gooey caramel and a soft chocolatey center. Feel the crunch of the crispy biscuits inside and let the endless possibilities begin.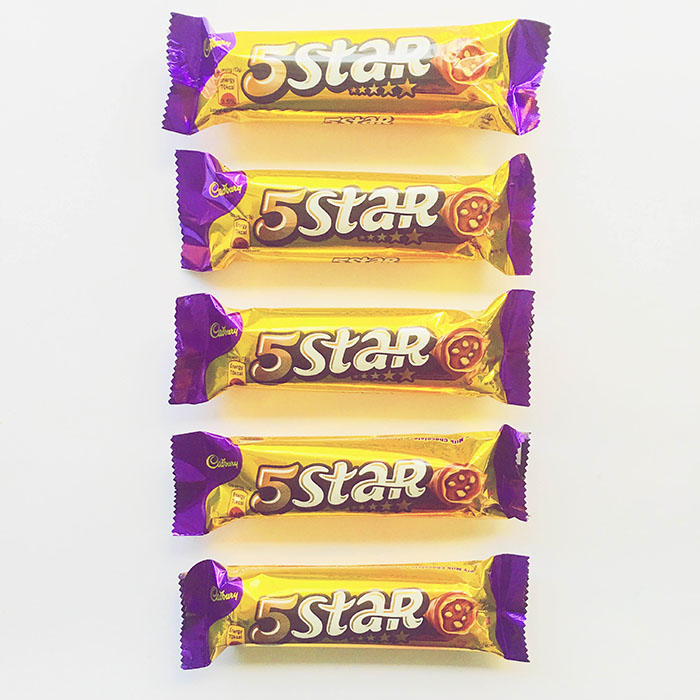 Life never has to be the same. You should expect no less from your chocolate bar. Have a Cadbury 5Star and let the world be your playing ground.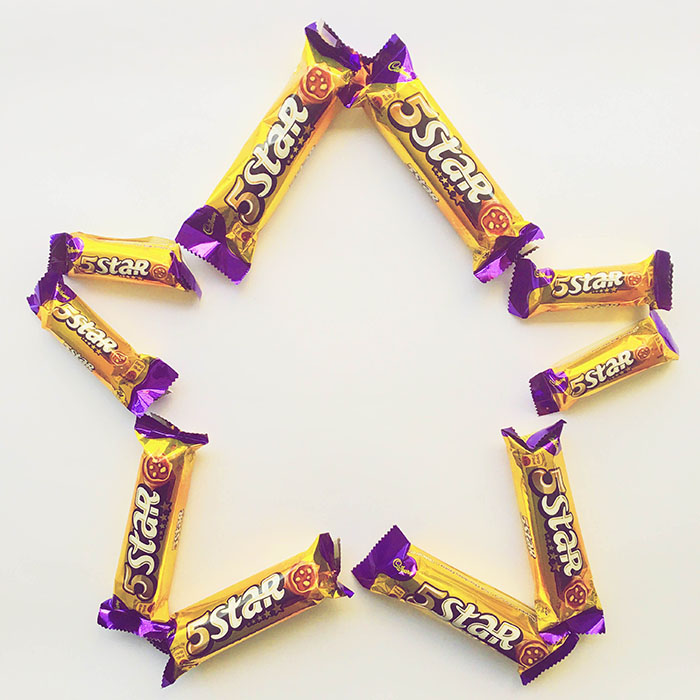 Meet the Cadbury 5Star Ambassadors
Cadbury, once again, brings chocolate fun and enjoyment to a different level. The new Cadbury 5Star, a fusion of chocolate, with chewy caramel and crunchy biscuits center filling–one bite and you'll think you can do anything.
Together with the launching of its new chocolate bar, Mondelez Philippines, maker of Cadbury 5Star introduces the three young Ambassadors of the brand—actor, Alex Diaz, VJ Robi Domingo, and lifestyle blogger, Arisse de Santos—who exemplify the adventurous and go-getter young millennials of today.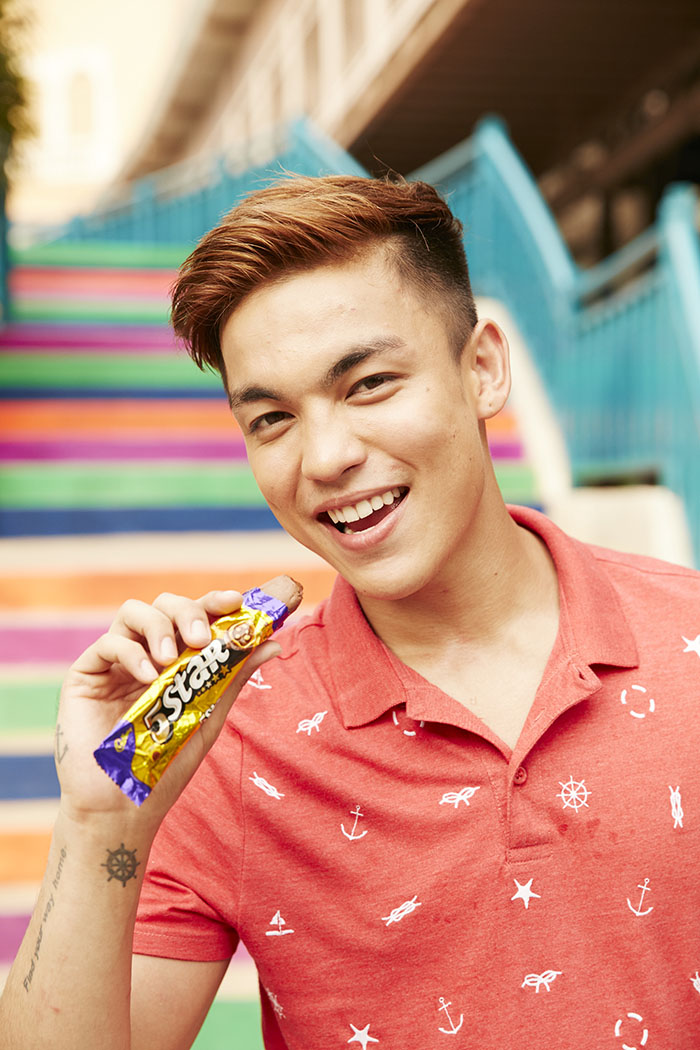 Alex Diaz is a Scottish-Filipino who started out as a commercial model and a radio jock.  Living in Canada for a couple years, he decided to come back to Manila to pursue a career in acting and hosting. From auditioning for a teen reality show to landing supporting roles in high-rating teleseryes, Alex has really come a long way. Despite his achievements, Alex wants to do more and would like to make a name in the entertainment industry. Alex believes in the hashtag #YouThinkYouCan!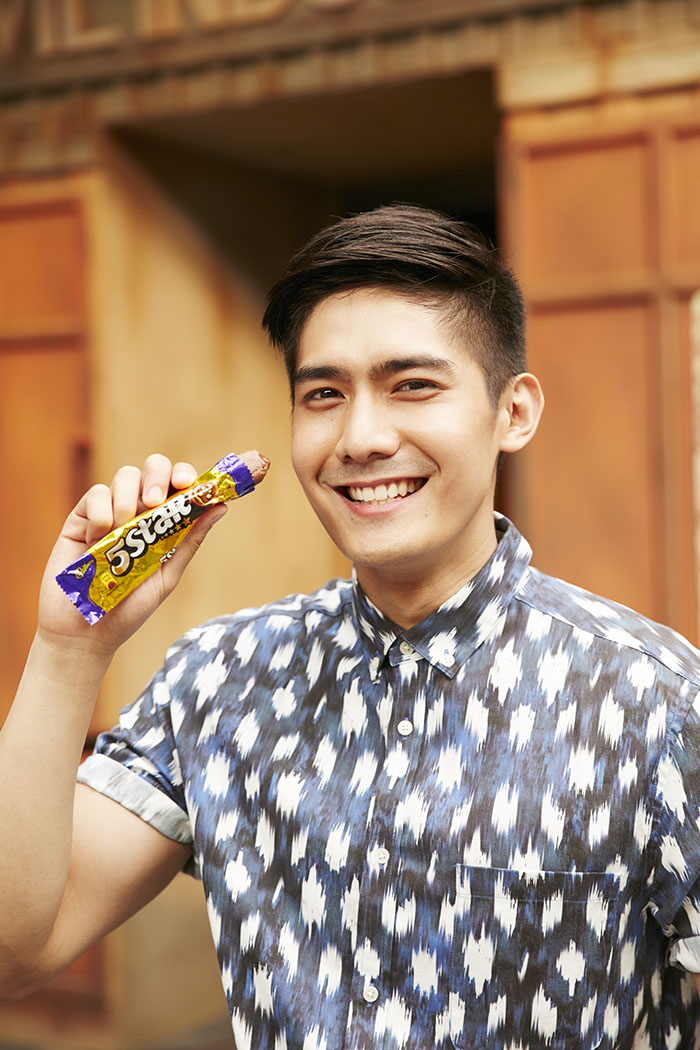 Speaking of hosting, before being well-known in TV hosting; Robi Domingo was the first runner-up winner of the popular reality show, Pinoy Big Brother Teen Edition in 2008. Graduating with a degree in BS Health Sciences, this talented young man was set to become a doctor. But things took a different turn as an influx of hosting offers came his way. Fronting various top rating shows, Robi is definitely now one of Philippine TV's top rising hosts. From med student to TV host, Robi showed that when #YouThinkYouCan, you do!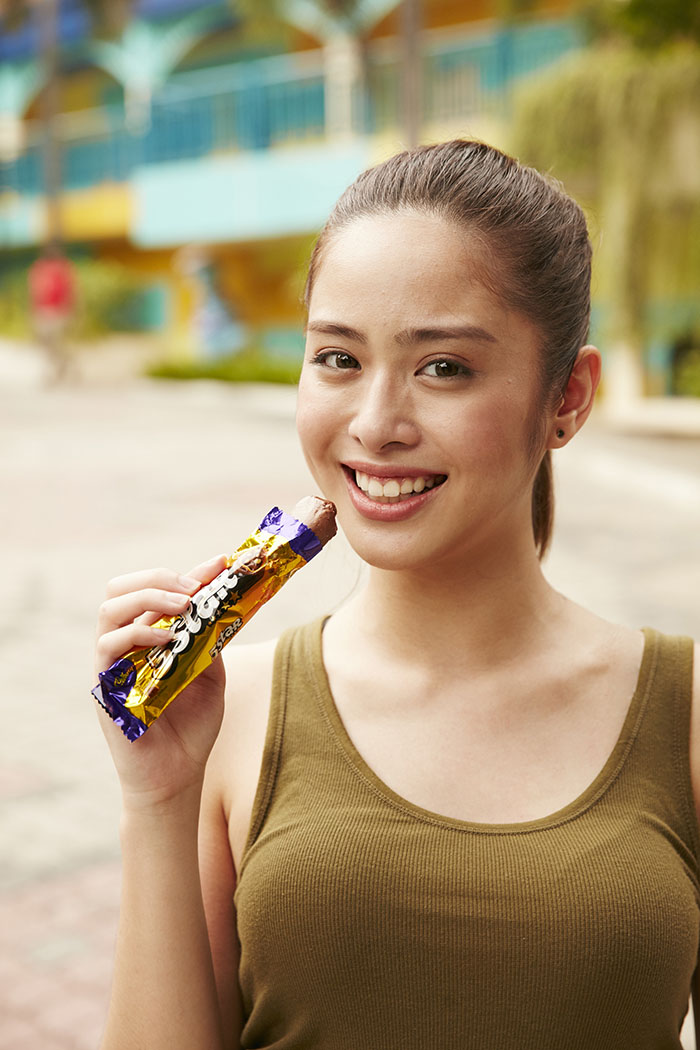 From TV to internet, our third Ambassador is a young blogger and the writer behind "Love, A".  Arisse de Santos is a lifestyle blogger who considers her blog like her diary. Her style of writing makes her readers feel like they are being brought along her encounters and discoveries in the areas of beauty, fashion and travel. Outgoing and adventurous, Arisse enjoys meeting people from different walks of life. #YouThinkYouCan be like Arisse?
Mondelez Philippines Chocolates Brand Manager Arlene Amante expressed, "We see our Brand Ambassadors as energetic young millenials. They're active, confident, and they live their lives to the fullest. Making them true ambassadors of the Cadbury 5Star spirit of #YouThinkYouCan.
"#YouThinkYouCan is a movement," ends Amante. "A call to make the most of every moment, to be empowered to do what you love through Cadbury 5Star!"
Hits: 133