Spanish Food Festival at Diamond Hotel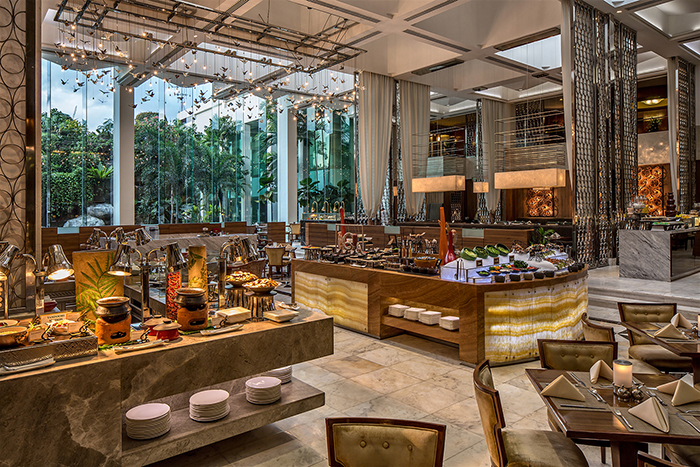 Savor Spanish culinary classics in a grand celebration at Diamond Hotel Philippines entitled  Exquisita Comida Española, a Spanish Food Festival at the hotel's premier dining destination Corniche from April 3 to 9, 2017. Discover authentic Spanish favorites and get to know the hotel's newest Spanish Executive Chef Francisco Coque.
Experience the undisputed gastronomic goodness of Spanish cuisine as Executive Chef Francisco prepares a spectacle of palatable delights carefully crafted with the most refined and flavorful ingredients of Spain. Chef Francisco has worked for various restaurants, four of which are Michelin-starred, and hotels in Spain, London and USA until he found his way to Manila.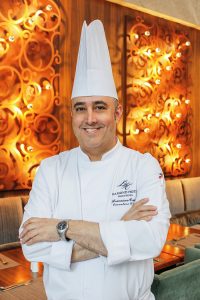 Excite your taste buds with a sumptuous line-up of much-anticipated Spanish dishes, in a Spanish Food Festival entitled Exquisita Comida Española, available from April 3 to 9 at the Corniche lunch and dinner buffet for only Php2,380 nett per person. Begin your culinary journey with chef's Coque's specialty, the Paella Negra served with Aioli. Taste a unique mix of fresh seafood and carefully selected spices and other ingredients, this Spanish favorite is sure to please your palate. Then, for an appetizing delight, try the famous Gambas Al Ajillo, a generous serving of succulent prawns sautéed in garlic, imported olive oil, and chili flakes for a subtle kick of spice. You could never go wrong with simple dishes but meticulously prepared. Be sure to get some Tortilla Española, a Spanish omelette mixed with potato, onion and egg. Grab some delectably crisp Asparagus Blanca de Navarra and deliciously soft Croquetas de Jamon. For the sweet tooth, head to the dessert station for some Churros con Chocolate, another specialty to be prepared by the executive chef during the celebration. These and more scrumptious dishes await diners at the Spanish Food Festival at Diamond Hotel.
Also, prepare to give in to the tempting culinary treats of guest chef Justo Lopez as he prepares the crowd-drawing Cochinillo at the carving station. Moreover, delight in an all-Spanish assortment of cold cuts and cheeses like Jamon Iberico and Queso Manchego for an added complement.
Should you prefer to indulge in an upgraded dinner buffet paired with fine Spanish wines, reserve the Chef's Table at Corniche in a Wine and Buffet gathering on April 3 inclusive of special dishes to be served exclusively at the chef's special table.
The celebration continues at the sky-high bar of the hotel, the Bar 27.  From April 3-9, 2017, chill with the company of good friends from 8pm to 11pm and indulge bottomless Sangrias matched with an all-you-can-eat Pintxos.
As a special treat, Spanish nationals and Spanish embassy employees are entitled to a 30% discount at the lunch and dinner buffet.
For restaurant reservations, call (632) 528-3000 ext. 1121.
Hits: 56