A Meal Plan that Tastes Good and Feels Right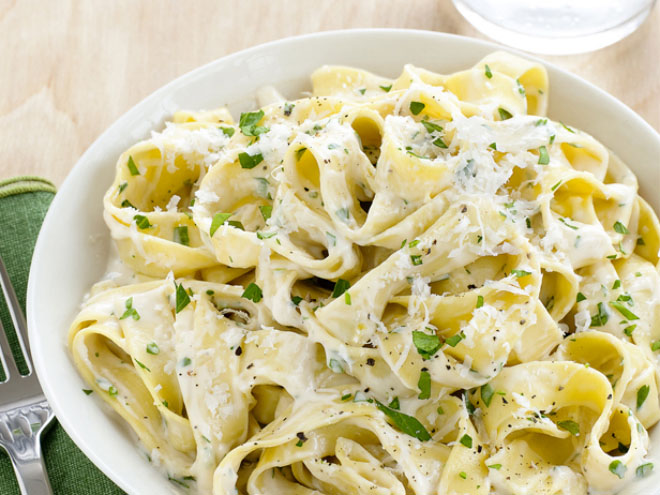 Any traveler who has made the journey to Italy, Spain, Greece, and countries around the Mediterranean Sea will never advise to skip on the authentic and delectable local cuisine in these areas. Little do they know, the mouth-watering Mediterranean diet is also considered by experts as one of the healthiest culinary traditions in the world.
Traditionally found in countries along the Mediterranean coast, the Mediterranean diet consists of plant-based food like fruits and vegetables, whole grain, legumes and nuts; herbs and spices; pasta, olive oil and a higher proportion of seafood and poultry than red meat. The diet is such an important part of world culture that UNESCO inscribed it on the Representative List of the Intangible Cultural Heritage of Humanity in 2013.
Experts argue that the Mediterranean diet is also packed with needed nutrients to prevent cardio-vascular diseases and – researchers recently discovered – a form of breast cancer, too.
"The Mediterranean diet is a combination of healthy sources of nutrients. It includes high sources of fiber and antioxidants like fruits and vegetables, legumes and nuts. It is also low in salt, using herbs and spices instead to enhance flavor. It makes use of good fat like monounsaturated fats from olive oil and omega 3 fatty acids from salmon, trout, tuna, mackerel, herring and sardines. Protein comes from fish, seafood and poultry, while carbohydrates are sourced from whole grains like wheat bread, corn, oats and couscous," says Paz Sales, a noted nutritionist, who has nearly 40 years of solid professional experience. She is among the country's most respected nutritionists/dietitians and has served in several key leadership roles in the culinary and health industry.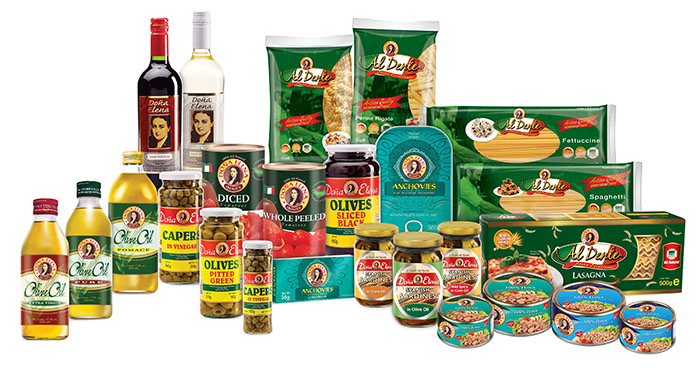 She believes that the Mediterranean diet can provide various health benefits to Filipinos particularly in addressing cardiovascular diseases. In a recent study published in the New England Journal of Medicine and conducted in a span of nearly five years, results showed that risk of stroke was reduced and risk of cardiovascular events was substantially lowered in specific groups assigned with the Mediterranean diet.
A recently published research on the International Journal of Cancer also discovered that Mediterranean diet reduces the risk of receptor negative breast cancer.
With its roots on the healthy culinary tradition, Doña Elena's wide range of products bring the Mediterranean Diet regimen closer to the Filipino household. Families can now enjoy a healthy and tasty home-cooked meal with Doña Elena's olives, capers, Italian canned tomatoes, Spanish sardines, flat fillet anchovies, Al Dente pasta, 100% tuna and olive oil – all exclusively distributed in the Philippines by Fly Ace Corporation.
For example, Doña Elena's 100% Tuna is a rich source of nutrients and antioxidants as the fish is low in fat and is a versatile ingredient. Whether eaten alone or for starters as part of a salad or as a main dish, like tuna casserole or tuna pasta, it can be enjoyed by everyone in the family.
Meanwhile, Doña Elena Olive Oil contains important antioxidants like polyphenols, oleic acid and Vitamins E, K, and A extracted from the fruits of olive trees abundant in the Mediterranean region.
"With the Mediterranean diet, the effect is a healthier individual with an ideal weight and lower incidence of non-communicable diseases – such as cardiovascular diseases, hypertension, cancer, and diabetes mellitus – and improved mental health," concludes Sales.
Greek Salad with Lemon and Dill Dressing
Serves: 4
Ingredients:
6 cups romaine lettuce, shredded
1 pc red bell pepper, sliced
10 pcs Doña Elena black olives,pitted
2 pcs scallions, thinly sliced
Tomatoes, sliced
Doña Elena Diced Tomatoes
2 T Doña Elena Anchovies
4 oz. feta cheese, crumbled
Dressing:
1/4 c lemon juice
2 T Doña Elena Extra-virgin olive oil
1/8 t fine salt
1/4 c fresh dill, snipped
Procedure: 
Whisk the dressing and set aside.
Combine the ingredients .
Add dressing and toss.
Lemon-Garlic Tuna Fettuccine 
Ingredients:
1/2 pack Doña Elena Al Dente fettuccine
4 T Doña Elena Pure olive oil, divided
4 cloves garlic, minced
1 cup fresh whole wheat breadcrumbs 
¼ cup lemon juice
1 tsp.freshly ground pepper
½ tsp. salt
2 3- to 4-ounce cans Doña Elena Tuna, flaked
2 T Jolly Tomato Paste
½ cup chopped fresh parsley
¼ cup finely shredded Parmesan cheese
Procedure:
Bring a large pot of water to a boil. Cook pasta until just tender, 8 to 10 minutes. Drain.
Heat 2 tablespoons oil in a skillet over medium heat. Add garlic and cook, stirring, until fragrant (but not brown) for about 20 seconds. Transfer the garlic and oil to a large bowl.
Heat the remaining 2 tablespoons oil in the pan over medium heat. Add breadcrumbs and cook, stirring, until crispy and golden brown, 5 to 6 minutes. Transfer to a plate.
Whisk lemon juice, tomato paste, pepper and salt into the garlic oil. Add the pasta to the bowl along with sardines, parsley and Parmesan. Gently stir to combine. Serve sprinkled with the breadcrumbs.
Hits: 84