Samsung helps homemakers be more efficient in the kitchen with the Twin Cooling Refrigerator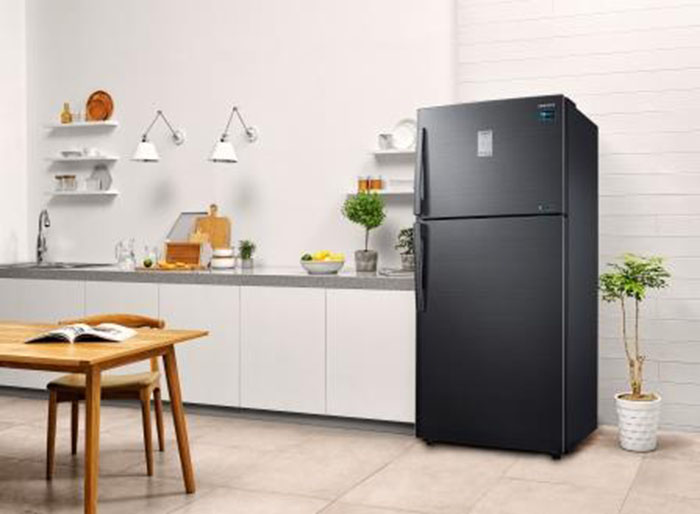 Preparing your family's meals is one of the best ways to show you love them. With such busy schedules, however, this can be a bit of a challenge for today's homemakers. Between managing the household and attending to your responsibilities at work, how do you find time to prepare hearty dishes for your loved ones every day?
Inspired by such modern homemaking concerns, Samsung, the leader in technology and innovation, introduced the Twin Cooling Refrigerator, the family's partner in freshness. It's equipped with state-of-the-art features such as the Twin Cooling System, Smart Conversion, and Digital Inverter technology which enable its users to provide tasty and healthy meals with fewer trips to the grocery and less food wastage.
To showcase these unique features, the tech giant partnered with rising culinary star Kristine Lotilla, co-creator and pastry chef at Le Petit Souffle and Scout's Honor. Using ingredients kept fresh by the Samsung Twin Cooling Refrigerator, Chef Kristine prepared fruity treats for guests at the recently concluded Samsung Freshness Feud. Now, she lends a few expert tips to help busy bodies, including homemakers, find time to provide quality meals, and be more efficient in the kitchen with the help of the Samsung Twin Cooling Refrigerator.
Prepare your vegetables ahead of time.
Allocate a day for peeling and chopping your vegetables. "You can do this on a Saturday or Sunday, for example, when you have more free time," says Chef Kristine. "Once you're done, place them in an airtight container and store in the fridge. You can just easily pull them out when you need them later in the week." This practice can significantly cut down your cooking time, so you can spend more quality time with your loved ones.
Designed with two fans and evaporators, the Samsung Twin Cooling Refrigerator retains up to 70% humidity level in the fridge, ensuring your produce will stay crisp and fresh for up to two times longer.
Cook big batches, divide, and store them for later.
"You can make a big batch of food and portion it into smaller servings, then preserve them in
the freezer," says Chef Kristine. "This way, you can pull out and reheat just the amount you need every day. It makes cooking more economical." You can prepare double batches every few days and freeze half of them, or allot one full day to cook meals for a whole month.
Don't worry about making too much. The Samsung Twin Cooling Refrigerator's high humidity level maintains the ideal temperature inside the fridge and freezer, preventing premature spoilage.
Stock up on staples.
Identify which products and ingredients you regularly use and purchase them in quantities enough to last you a few weeks. "This will keep you from having to go back and forth to the grocery," says Chef Kristine.
Through the Smart Conversion feature, you can customize the Samsung Twin Cooling Refrigerator's freezer-fridge settings to accommodate the volume and variety of products you buy. Easily convert your freezer into an extra fridge when you need additional storage for fresh, fragile produce. You can also switch off your fridge and turn your freezer into a smaller one when you need less. The feature comes with five conversion settings: Regular, Fridge Max, Mini Fridge, Vacation, and Energy Saving. Besides that, the Samsung Twin Cooling Refrigerator has
two separate evaporators for the fridge and freezer, which keeps odors from mixing. This way, your food stays fresh and tasty.
The Samsung Twin Cooling Refrigerator is available in all authorized Samsung dealers nationwide. For more details, visit the Samsung Facebook page or log on to samsung.com/ph.
Hits: 68