Auspicious Lunar New Year Delicacy at Lung Hin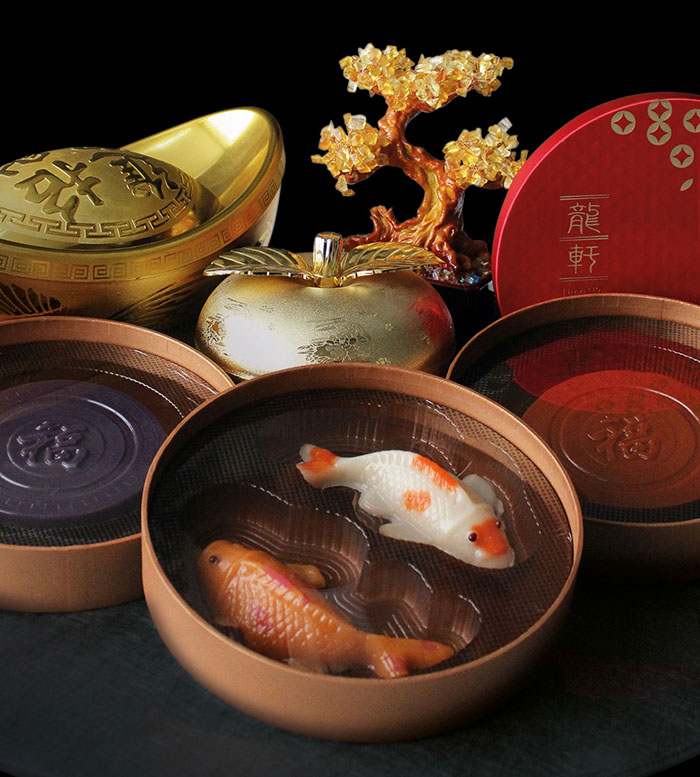 Embrace the New Year with great abundance through auspicious and traditional glutinous rice cakes, freshly made by Lung Hin's expert chefs.
With a history that spans over thousands of years, the glutinous rice cakes, or known as nian gao, have always been present in Chinese New Year ceremonies and festivities. The sweet sticky delicacy is believed to bring prosperity, and promises a better year. Whether it is enjoyed with the family, or given as gifts, they are truly perfect staples to celebrate new beginnings.
Indulge in this symbolic delicacy from the finest ingredients with a stylish collection to enjoy. Choose between the Double Happiness Koi Nian Gao, which includes two (2) pieces of the cake in orange and coconut flavor at Php 1,388; and the Traditional Round Nian Gao, with a choice of ube or brown sugar flavor, for one (1) piece per box, at Php 988. These delights are available until February 21, 2018.
Attract prosperity with the auspicious Lunar New Year delicacy at Lung Hin. To know more about the restaurant and the other signature dining outlets of Marco Polo Ortigas Manila, visit www.marcopolohotels.com. Follow the Forbes Travel Guide Five Star Award Winner, on Facebook at facebook.com/MarcoPoloOrtigasManila or @MarcoPoloManila on Twitter or Instagram.
Hits: 41